PRINT ADVERTISING
Directly in the hands of students, staff and faculty
If it matters to Western, it matters to us
The Gazette is Western University's official student newspaper. The Gazette is in a unique position to target London's ever-growing student population as well as the University's faculty and staff. Advertising with The Gazette offers a unique insight into the modern and ever-changing campus lifestyle.
The Only Campus Newspaper at Western University
4,000
Copies Printed
Each Issue

Printed Weekly
Tuesday,
12-Page Issues

Over 70
Pick-Up Points, Including
17 Off-Campus

Over 3,800
Faculty And Staff
On Campus

*According to Western University
---
Sizing Your Ad
Gazette Print Advertisements are sold by width and depth, measured in columns and agate lines respectively (an agate line is 1/14"). An ad can be sized to accomodate your budget or you can pick from among the sizes illustrated. All ads include process colour and free design in the price.

Front Page Basebar
5x28
10.25"x2"

Full Page
5x220
10.25"x15.75"

3/4 Page
5x165
10.25"x11.75"

1/2 Page Horizontal
5x110
10.25"x7.875"

1/2 Page Vertical
4x140
8.1875"x10"

1/4 Page Horizontal
5x56
10.25"x4"

1/4 Page Vertical
2x140
4"x10"

1/4 Page Square
3x93
6.0625"x6.625"

1/8 Page Vertical
2x70
4"x5"

1/32 Page
1x35
1.75"x2.5"
Pricing Your Ad
Pricing varies depending on the number of ads being purchased. Process colour and free design are included in the price of all ads. Call or email Diana Watson, and a custom quote will be created. Please provide your full contact information including email.
Creating Your Ad
Creative design can be provided at additional cost. You can also submit artwork. Submitted artwork should follow these guidelines:
Vector: Press-quality PDF preferred, AI
Raster: TIFF, High-quality JPEG
300 DPI image resolution
CMYK colour space
All fonts embedded and vectors expanded
Deadlines
Ads should be ordered by noon one week prior to publication date.
Publishing Schedule
Our publishing schedule for the 2019-2020 academic year is currently under review.
Publishing Schedule
There is also a explanation of sizes and pricing formula available to download.
Ad Sizes and Pricing
---
Over 70 unique pick-up locations across Western campus and downtown London.
Can't see this map? Click here.
---
Connect your brand to students at Western!
Off-Campus Advertisers
If you are an off-campus business or organization looking to advertise with The Gazette, please contact our advertising specialist.
Advertising Office
Email: adoffice@uwo.ca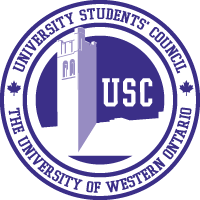 Gazette Advertising and Marketing Office
Room 263D
University Community Centre
Western University
London, ON, N6A 3K7
USC & Western Departments
If you are a Western department or organization looking to advertise with The Gazette, please contact our advertising department.
Dan Brown
Office:
519-661-3579
Email:
adoffice@uwo.ca
Gazette Advertising is an accredited business with the Better Business Bureau since 1985.
---
The Western Gazette Student Newspaper is not affiliated with F-Media (Free Media)
Western News no longer produces a print publication. To advertise to staff, faculty and students alike, please click here.
Current Western statistics can be found here: Facts & Figures 2016-2017