Downstairs in the King's Student Life Centre in the Killan Lounge, an exhibition made up of over 100 photos showcase the dispossessing of three indigenous groups: Canada's indigenous population, Palestinians and South African blacks. 
Running from October 18-21, Dispossessed, but Defiant: An Exposition of Rare Photos explores tragedies of military occupation, land loss, cultural raping, incarceration and assimilation. 
The gallery is put on as a collaborative effort between King's Social Justice and Peace Club, Muslim Association of Canada London and Canadians for Justice and Peace in the Middle East. CJPME will also be returning with an event on January20th  featuring Tariq Ramadan at Centennial Hall.
The show opened on Monday night with three speakers discussing the respective topics of black, Palestinian and indigenous struggles. Asking questions and describing their experiences on the matter, their voices coated the museum with the gravity and realness of these tragedies.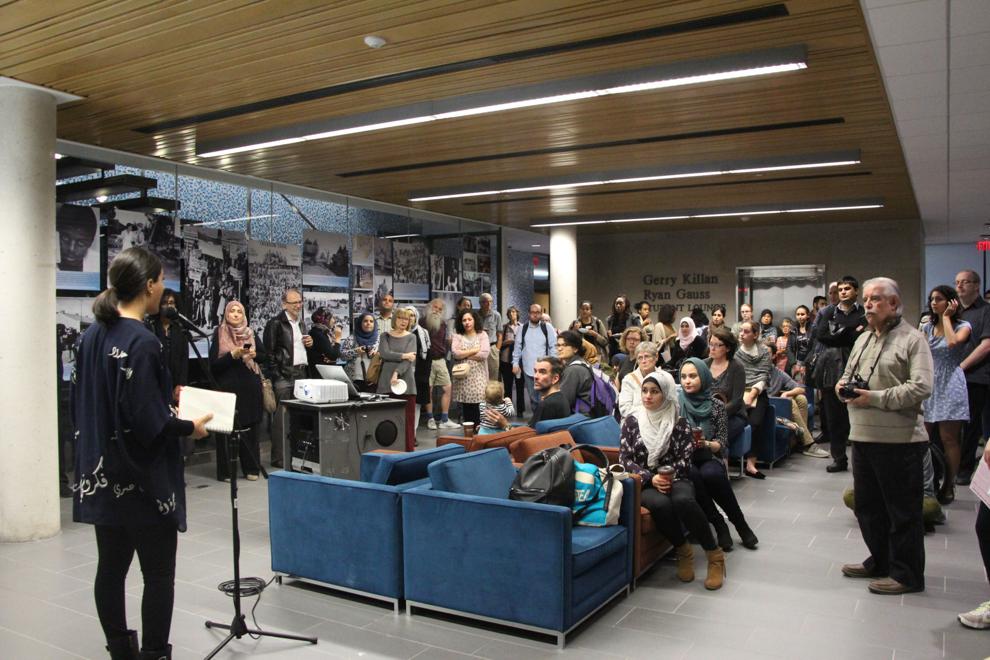 First speaker Tarek Loubani described his experiences with his identity and the haunting intergenerational trauma in his family. Another speaker Ola Osman then asked a series of rhetorical questions about shaming institutions and states that have dispossessed or committed harm against a group of people — can you shame a state that has no conscious? Finally, Courtney Vaughn talked about indigenous resistance and how we still benefit from treaty laws but can still contribute to their ongoing struggle. They were apt, moving and their questions echoed throughout the exhibit whilst patrons moved passed each wall.
After, CPJME's vice-president public relations Grace Batchoun took the mic to highlight particular photos throughout the exhibition that marked an incredibly moving moment in a black and white image. These photos dripped of the blood from colonialism and imperialism, moving from the passport system used in apartheid South Africa to the propaganda of First Nations children imploring the success of residential schools. It was a moving space offering critique and unanswered questions spanning 150 years while active listeners made sure support was provided to everyone grappling with the material.
The night's MC and community organizer Leila Almawy recommend all Western students allot time to attend the exhibition. Even though the event is put on by CPJME, she believes the subject matter extends to all oppressed groups.
"It's very important to bring this to Western so that people can really open their eyes and reflect on what we're going through as people of colour," Almawy states. "Our struggles and oppressions and the fact that certain people hold positions of privilege where as others are not that fortunate."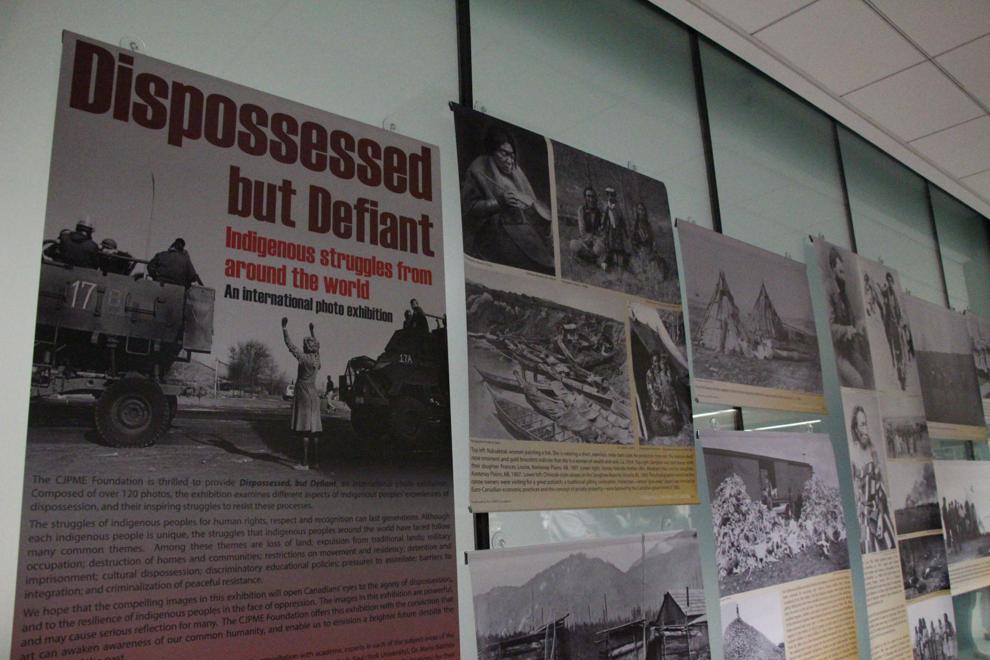 She encourages others to come in with an open mind and heart and have time to reflect and recognize where they stand on political views. She points out that we are all impacted by our histories and suggests looking up how each dispossessing has impacted the world today.
Although King's may be a slight trek for some students, Dispossessed, but Defiant is a must-see photo gallery providing context for the displacement of people in the world. Whether you go this week or in January, the show welcomes all to learn more about history impacting people today through intergenerational trauma or reoccurring themes.