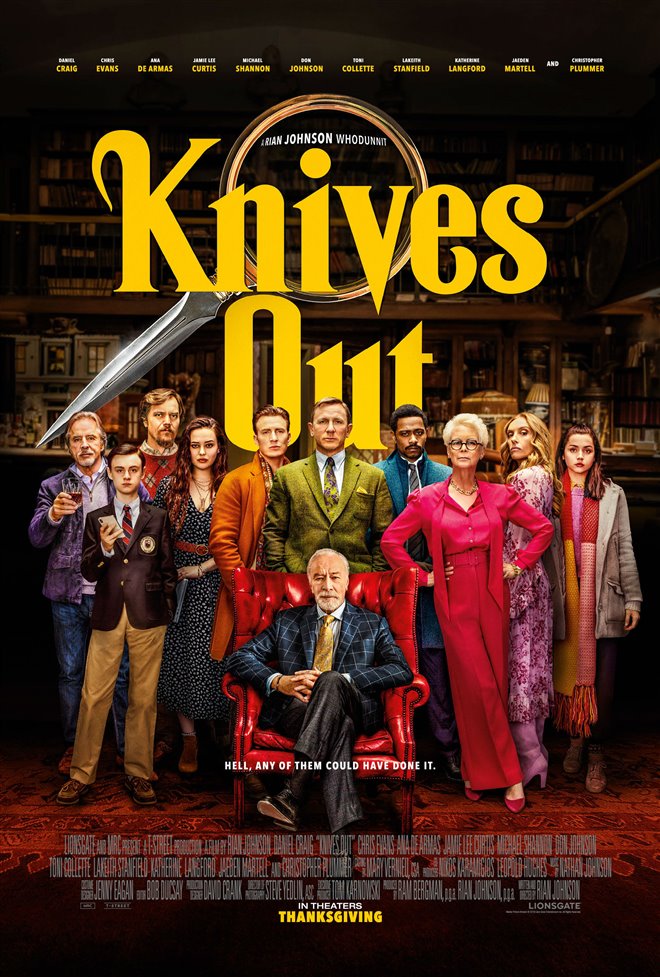 Playing Friday Mar 20  – Thursday Mar 26 –  @ 7:00 Nightly. No Shows Sunday or Monday.
Rated: PG
129 minutes.
When wealthy crime novelist Harlan Thrombey (Christopher Plummer), the patriarch of an eccentric, combative family, dies following a family gathering to celebrate his 85th birthday, it's at first believed to be a suicide. However, famed Southern detective Benoit Blanc (Daniel Craig) suspects foul play. He joins forces with a member of the local police, Detective Lieutenant Elliott (LaKeith Stanfield), to investigate.
Detective Blanc asks the family members to remain at the home until the investigation is completed. However, his request is met with disbelief, anger and contempt as the family members turn on each other.