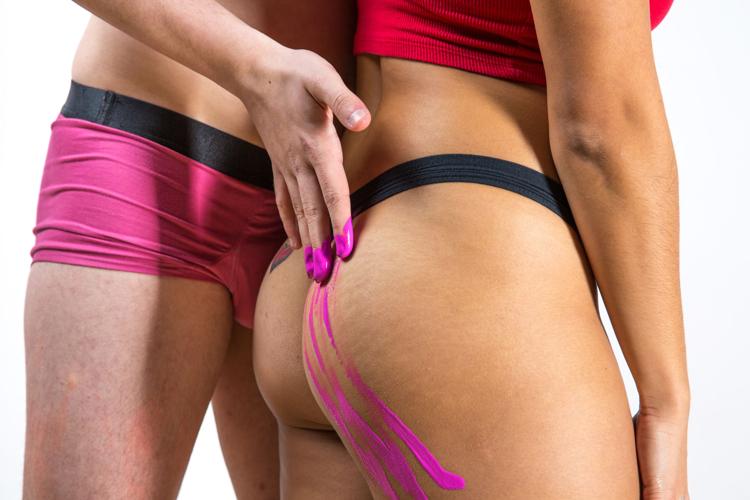 The year 2017 saw a variety of depictions of sex and sexual acts — fruit was a factor in a few, and some were even outside the realm of reality. Here's a smattering of the best, in no particular order.
Call Me by Your Name — the peach scene 
Already considered a landmark in LGBTQ+ cinema, the film focuses on the passionate romance between the teenaged Elio (Timothée Chalamet) and American grad student Oliver (Armie Hammer). The reason it's on this list is for its simultaneously shocking and moving scene involving a peach.
The Shape of Water — Eliza and the amphibian
Who would have thought that a romance between a mute woman and an unnamed fish monster would be one of the most moving relationships of the year? In Guillermo del Toro's fantasy, Eliza (Sally Hawkins) and the monster (Doug Jones) consummate their love in the flooded bathroom of her apartment. The logistics of woman-fish sex are largely left to the imagination, aside from Eliza's sign language description to her co-worker, Zelda (Octavia Spencer).
American Gods — Salim and the jinn
In terms of diversity representation in media, this one checks off several boxes, and then some. In Bryan Fuller and Michael Green's drama, the Muslim cab driver Salim (Omid Abtahi) meets a man for what he thinks is an ordinary romance. The man turns out to be an ancient jinn (Mousa Kraish), however, and finishes their intimate four-minute sex scene by ejaculating fire.
The Disaster Artist — Tommy and Juliette 
As much as James Franco's The Disaster Artist was merely a recreation of many of the scenes from Tommy Wiseau's infamous The Room, the highly improbable sex between Franco and his co-star Juliette Danielle (Ari Graynor) definitely deserves a spot on the list. Basically, Franco's Wiseau is having sex with her belly button, to both the characters on set and the audience's disbelief.
Blade Runner 2049 — K, Joi and Mariette
This threesome between Ryan Gosling's K, his holographic girlfriend, Joi (Ana de Armas), and their flesh-and-blood surrogate, Mariette (Mackenzie Davis), is a feat of visual effects. Joi is layered over Mariette in an attempt to simulate real intimacy for K in an equal parts erotic and disturbing scenario that is also a pure distillation of the movie's themes.
Game of Thrones — Grey Worm and Missandei
This long-simmering romance between the Mother of Dragons' lieutenant and her handmaiden is finally consummated in the second episode of the seventh season. Grey Worm (Jacob Anderson) reveals himself to Missandei (Nathalie Emmanuel), and her look of love seals the deal.
Girls Trip — Dina and the grapefruit 
When Lisa (Jada Pinkett Smith) needs some tips on giving blowjobs, her friend Dina (Tiffany Haddish) steps in with the tried-and-true grapefruit method. She puts the hollowed-out grapefruit over a banana to act as natural lube. Rather than sexy, this one is just simply hilarious.