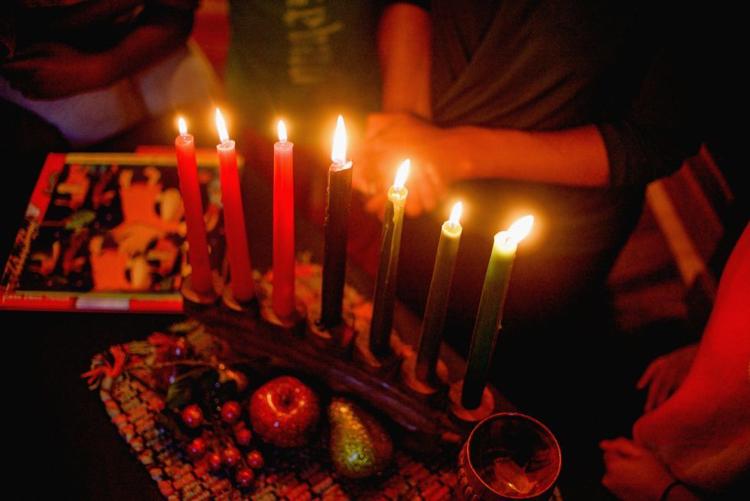 Saturday marks the 54th anniversary of a historically significant, yet often overlooked holiday — Kwanzaa.
Kwanzaa is an African-American celebration observed annually from Dec. 26. to Jan. 1. Although celebrated globally, the holiday is not well known and often misunderstood.
The holiday holds an even greater importance this year, with an increased societal awareness of anti-Black racism following the summer's civil rights protests.
Deirdre McCorkindale, historian and history instructor at Huron University College, believes the celebration should be understood for both its unique history and relevance today.
The holiday's namesake is derived from the Swahili phrase "matunda y kwanza" meaning the "first fruits."
McCorkindale says Maulana Karenga, a professor and Maryland-native active in 1960s Black nationalist movements, was the mind behind the holiday.
"Essentially, Karenga believed in the importance of Black holidays and celebrations because he saw that, in the United States, African Americans didn't have their own unique distinct holidays, they [just] celebrated the holidays that were popular in North America," says McCorkindale.
McCorkindale describes the 1960s civil rights movement as the perfect climate for the adoption of Kwanzaa, as the role of Black people — or lack thereof — in society and the mass-consumerism culture of popular holidays such as Christmas was being questioned.
"It was the era of Black Power movements and Black nationalism, which promoted the development and maintaining of Black racial identity. This opens the door for a lot of traditions that are grounded in an African influence to emerge," she notes.
Kwanzaa is not and never was a replacement for Christmas, but was an opportunity to unify Black people and promote a sense of solidarity. McCorkindale notes that many people celebrate both Christmas and Kwanzaa, as Kwanzaa is not based in any religion and can be celebrated by anyone regardless of faith.
Instead of centring on religion, the celebration consists of seven principles representing each of the seven days of the celebration. The first principle, "Umoja" or unity, celebrated on Dec. 26 and the last one, "Imani" or faith, celebrated on Jan. 1.
There are no rules on how to celebrate. Historically, celebrations are rooted in African ceremonies, languages and practices, in an attempt to reclaim and discover new customs that were lost in the Black diaspora during the slave trade. People are free to forge their own meanings and traditions.
"Many families seem to celebrate in their own ways," explains McCorkindale. "There's often music, dancing, poetry. It is not explicitly a gift-giving holiday, but on the last day gifts are given and it's homemade gifts that tend to be encouraged and promoted."
Students of all backgrounds are free to partake in the celebrations, McCorkindale notes the holiday's principles are universal. However, respect should be shown for the African foundations of the holiday and the line between appreciation and appropriation should not be traversed.
Due to COVID-19 restrictions, there are no Kwanzaa celebrations planned for the city of London this year and celebrants are encouraged to observe the holiday virtually with family.
McCorkindale recommends visiting Western Libraries to learn more about Kwanzaa and its history.
The significance of Kwanzaa is unique, when compared to other celebrations, which makes understanding it all the more important. Unlike Christmas or other celebratory holidays that are often rooted in old traditions and customs, the celebration of Kwanzaa is intrinsically rooted in racism and strife.
McCorkindale notes that repeated instances of police brutality and mistreatment of Black individuals, such as those that led to the Los Angeles Watts uprising in 1965, inspired Karenga to create Kwanzaa with the goal of promoting unity in the Black community.
The issues that Karenga hoped to solve are still very much prevalent­ on the 54th anniversary of the holiday — if not more so.
Kwanzaa is about more than just gift-giving or family celebrations, it is about promoting unity and solidarity among people. It is about preserving and uplifting African culture. It is about using your voice to advocate against discrimination.