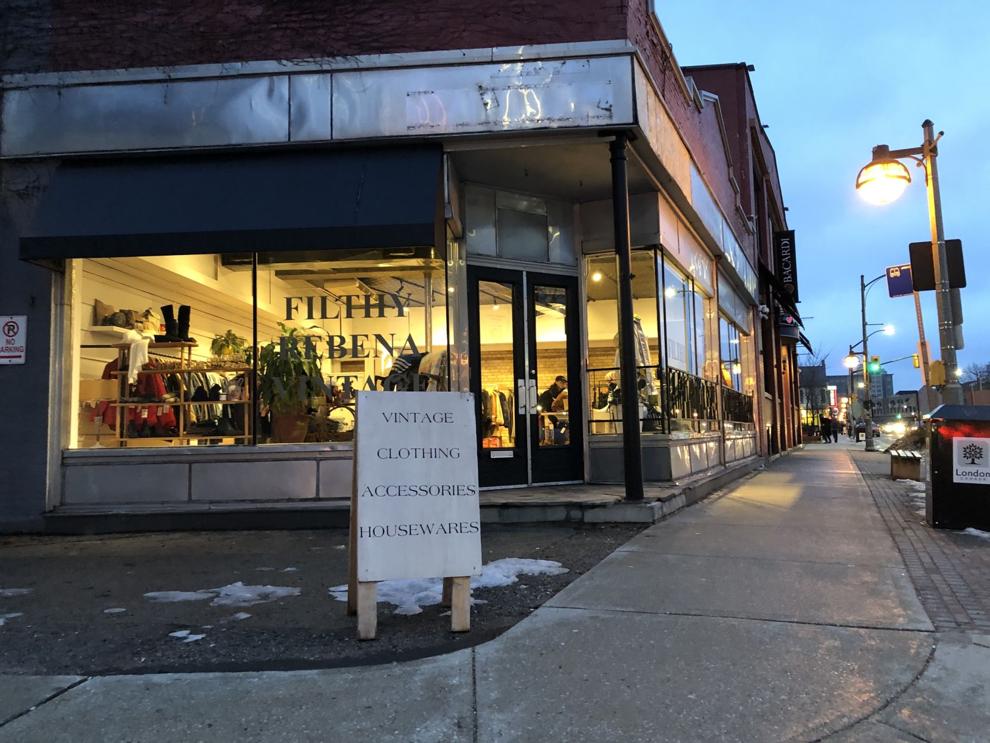 I know what you're thinking: when you tell people you go to school in London you leave out the "Ontario." I'm here to tell you that doesn't have to be the case.
Western's city may not be as posh as the London but there is no shortage of bars, clubs, cafés, restaurants, thrift stores and other activities to keep you and your roommates busy when skirting school work.
Bars
We know what you're thinking: where are the best bars in town? Richmond Row is full of them. Offering dollar beers all day on Mondays and Wednesdays, Jack's is great for students who don't have early class on Tuesdays and Thursdays.
Joe Kool's on the other hand, is better suited to groups looking to catch a  game on any one of the bar's 20 TV screens.
Barney's, a student favourite, is famous for their  patio, open when weather permits, and their  food specials, including Taco Tuesday.
Cafés
London's cafés are perfect for studying, meeting up with friends, first dates or even for grabbing a coffee and doughnut to-go.
Specializing in doughnuts are Commonwealth Coffee Co. + Boxcar Donuts,two shops in one space that offer the perfect esthetic for your Instagram and also a quiet place to get some work done. The joint location is in the downtown core, while Boxcar also has an individual location near Masonville Place.
Reset Social Cafe is another downtown spot perfect for studying, catching up with friends or grabbing a bite. They have a selection of everything from warm coffees and teas to fresh juices and plant-based bowls.
With two locations in London, one north and one south, Locomotive Espresso is another great spot to grab a drink, and even a vegan doughnut! Offering colourful patios, both locations are perfect for those looking to bask in the sun with a cozy drink in hand.
Restaurants
To suit the vegan diet, Plant Matter Kitchen is one of the many unique restaurants in the city. Offering brunch, lunch and dinner, Plant Matter has sustainably produced and delicious food as well as a patio.
El Furniture Warehouse offers a lively environment, perfect for groups looking to wind down with dinner and drinks. Every food item on their menu is under $10 without add-ons, making for a great, budget-friendly place to dine.
Not too far from El Furniture is K Grill, another great spot for groups looking to catch-up over korean barbeque. But unlike Plant Matter, K Grill is far from plant-based. Catering to meat lovers, the restaurant gives guests the opportunity to grill their own food at the table. 
Thrift Stores
Moving on from food, London offers a variety of vintage and upcycled clothing stores. 
Renew Community Store is right off Wharncliffe Road and Oxford Street, close to a major student neighbourhood. Selling more than just thrifted clothes, Renew is a great place to look for furniture, houseware and knick knacks for your room.
Value Village, alsolocatedon Oxford Street, is another great option. Sitting not too far from campus, it hosts a large selection of upcycled clothing for any occasion, making it hard to walk out empty-handed.
A bit further from campus — but no less unique — is Filthy Rebena Vintage, a female-owned vintage store located downtown. With a selection of antiques, accessories, stylish clothing and even fresh flowers, Filthy Rebena is perfect for those looking to spruce up their style while shopping sustainably.
Other Entertainment
Even if you've tried every bar, café, restaurant and thrift store in London, there is still so much to explore in this university city. 
The Rec Room is an arcadelocated in Masonville Place, fully equipped with a restaurant, bar, virtual reality and an axe-throwing station — the essentials. Run a game of pool, skee-ball or Connect 4 basketball with your friends after a hard day of classes.
If you need an activity for a bigger group, Trapdoor Escape Room downtown is perfect for you. Escape rooms serve as great activities for those who love solving challenging riddles and puzzles. Game themes include volcano adventures, detective mysteries and space.
Last but not least, another classic group activity is bowling. Fleetway is not only famous for its bowling alley but also for its indoor minigolf, arcade, billiards room and on-site Dairy Queen and Pizza Projekt.