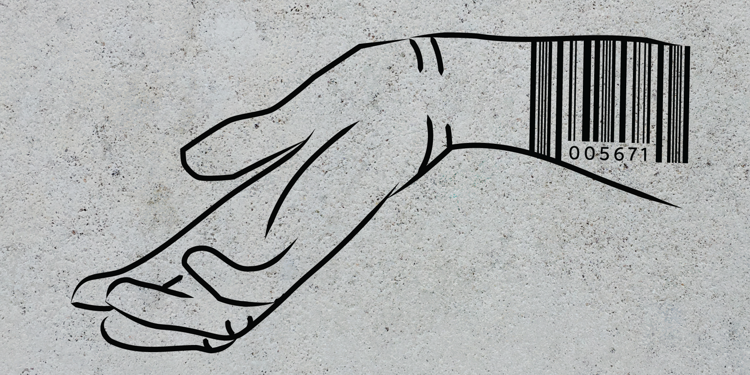 London, Ontario is known as a family-friendly, suburban city. But few of its 380,000 residents are aware that the city has a human trafficking problem.
Caroline Pugh-Roberts is a human trafficking survivor. She explains that human trafficking, the exploitation of people for no pay and against their will, can occur anywhere.
"There is no specific area. It's all over London," says Pugh-Roberts. Pugh-Roberts is an executive member of the London Anti-Human Trafficking Committee and works for The Salvation Army in London helping human trafficking victims. She explains that university students can be targeted by human trafficking but assures that there are many ways to fight the crime. 
According to Pugh-Roberts, sex trafficking is the most widespread form of human trafficking in London and globally.
Ontario's Ministry of Children, Community and Social Services notes that sex trafficking differs from consensual sex work in that only one party, the trafficker, is in control.
The Abolition Project Against Human Trafficking is a Western University club consisting of 16 members that develop projects to help students join the fight against human trafficking. Such projects include events and fundraisers.
"We want to bring awareness to university students to show them that human trafficking can happen both at the local level as well as the global level and then to also focus on fundraising events to connect university students to the London community," says Aleeshia Carman, president of TAPAHT.
Western students can attend TAPAHT's events in March as an opportunity to increase their awareness of human trafficking. This is when the club will also host fundraisers for community partners in London that are fighting this problem. Before then, students can attend other campus events focused on human trafficking. They can also check the London Anti-Human Trafficking Committee website for more information on human trafficking.
Carman stresses that increasing awareness around human trafficking is the first step to stopping it. A common misconception is that human trafficking only happens in other parts of the world or that only immigrants are targeted. But a major part of awareness is knowing that any Canadian can be a human trafficking victim.
Pugh-Roberts adds that most victims are trafficked in their own communities. In London, especially, university students are closer to human trafficking than they think.
Potential targets are mostly women and girls, but men and boys can be trafficked as well. Similarly, although most victims are between the ages of 18 and 24, any age group can be victimized.
Human traffickers lure vulnerable people with gifts, money and affection. They commonly approach targets by entering into relationships with them.
"What we see primarily is what we call the lover boy/Romeo/pimp scenario, and it tends to be a boyfriend or a man who says they are going to be the girl's boyfriend and then pimps them out," Pugh-Roberts explains.
In line with Pugh-Roberts, Carman says that "91 per cent of victims of human traffickers are victims from a trafficker who is close to them and who has made a connection."
University students are able to combat human trafficking by being aware of the warning signs in those around them.
These warning signs include a decline in class performance, unexplained class absences, lessening contact with people close to them, a secretive demeanour or a significant other that their family and friends rarely meet.
Last year, TAPAHT ran an awareness campaign where they passed cards to students which listed common signs of human trafficking to look out for in others.
"The initiative of this is to take some cards and to give the card to your taxi or Uber driver so they can recognize potential indicators of human trafficking," explains Carman. "This is important because victims of human trafficking are often transported in Ubers or taxis."
When noticing behavioural changes in close friends, roommates or family members, both Pugh-Roberts and Carman suggest checking if they are suddenly turning up with a second phone, developing a more sexually explicit attitude or receiving gifts they can't afford, such as new clothes or accessories. Having frequent and unexplained cuts, bruises or injuries is another sign.
As a survivor, Pugh-Roberts speaks as a survivor about her boyfriend trafficking her after the deaths of her relatives.
"I was psychologically very vulnerable," Pugh-Roberts says. "He told me he would take care of everything, and I needed to believe that because I was a mess emotionally, and within six months, he had me working in the [strip] bars."
After her experience of being trafficked in strip clubs for eight years, Pugh-Roberts stresses that young women shouldn't glamourize the idea of working there, warning that these clubs attract sexual violence and human traffickers. She also advises that young men should avoid going to strip clubs, as doing so contributes to the demand for sexual services that fuels sex trafficking.
Pugh-Robert's story shows that there is a need for stronger support networks in our communities. For example, those trafficked have a very low chance of freeing themselves from their captors if they can't find jobs outside of prostitution.
In response to this, the federal government passed Bill C-36 in 2014, which decriminalized selling sex and instead criminalized buying sex, in an attempt to stop the demand that fuels trafficking people for sex work. This means that sex workers and those in forced prostitution can no longer be arrested or charged. Having a clean criminal record allows sex trafficking victims to obtain jobs and restore their lives.
Students can use this positive change to give hope to human trafficking victims and to convince them that there is a safe way out of their situation. Knowing information on resources in the community, such as Anova's women shelters, aids students in guiding victims to a path of safety and independence.
Preventative measures against human trafficking within the power of university students involve caring for each other. Carman advises students to support family and friends and strengthen bonds with them. It can prevent these family members and friends from connecting with human traffickers who want to take advantage of them.
It is necessary for students to be aware of the warning signs of abuse in their relationships, in the relationships of their loved ones and in the ways they treat themselves.
If you are a victim of emotional, physical or sexual abuse, call 911.
To anonymously report a crime, call London-Elgin-Middlesex Crime Stoppers at 1-800-222-TIPS (8477).