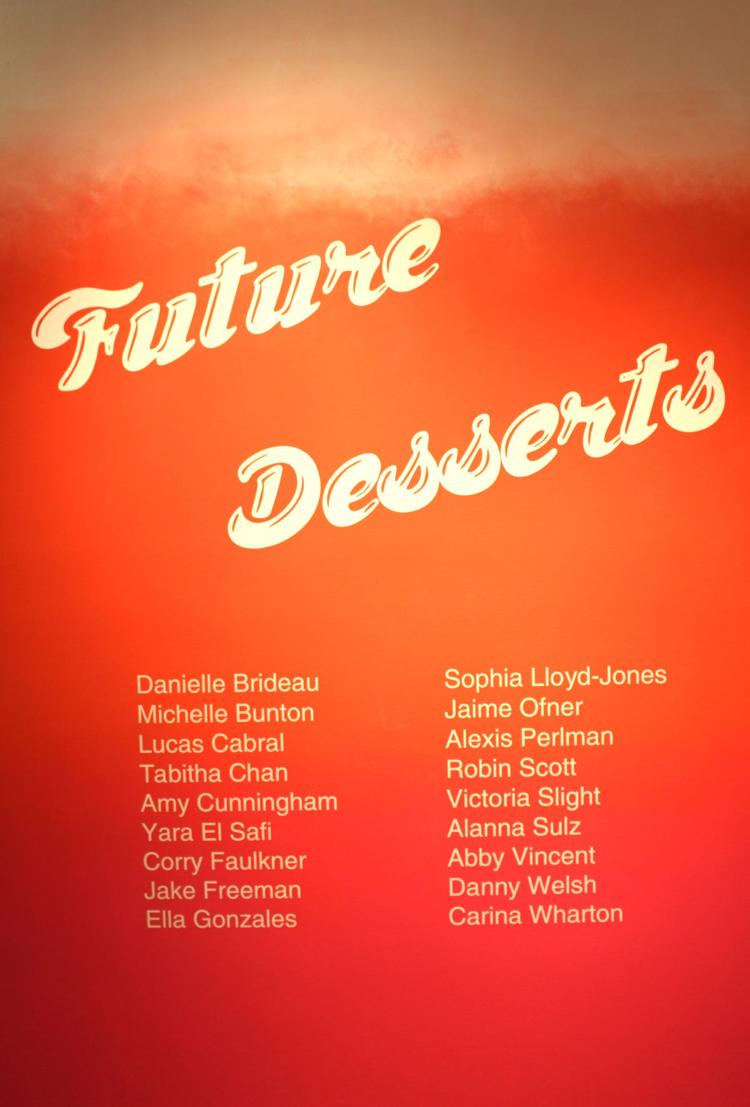 Among the evocative pieces installed in the Visual Arts Centre Artlab Gallery, Carina Wharton's oil painting exudes the individualism of the exhibit.
The fourth-year studio art student was thrilled to see her work debuted in the studio art practicum class show, Future Desserts. Engaging different forms of work and opening up over a sea of fresh desserts, the exhibit opened on Friday and will continue until April 6. 
"[Artlab] makes you feel like your four years were worth it and this is kind of the validation of it," Wharton said while standing beside her painting.
The gallery features works from 18 fourth-year students and incorporates different art forms, objects and mediums across the board. The artists leave a personal flare to identify one individual work from another while collaborating to make the room a colourful masterpiece that works together and on its own.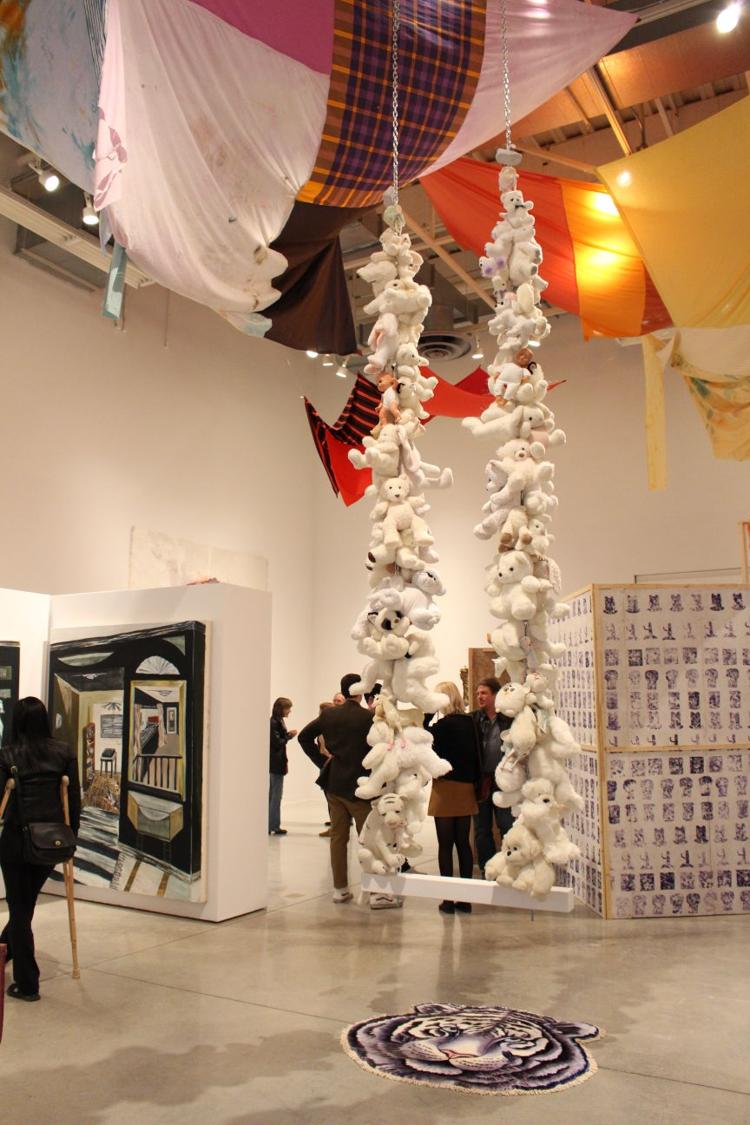 Some of the standout pieces of the gallery are Danny Welsh's striking stuffed animal swing that welcomes patrons into Artlab, Yara El Safi's triggering black house marking the longitude and latitude of Mecca, Saudi Arabia, and Wharton's oil painting of female sexuality.
Wharton's piece deals with questions of female sexual ideals and incorporates different features in the women's bodies to illustrate the different ethnicities that abide by these norms when trying to conform to popular culture. Wharton also speaks about the dangers that come when ideals become something we constantly look up to.
She uses different pigmented bodies with horse heads to offer a different perspective of a more confident sexuality. She mentions she had no intentions of racializing the body with the darker shade but only wished to show the liberation with the contrasting figures.
"With the horses, I see them as bodies that are ambiguous — it doesn't necessarily have to be a woman or man or a certain ethnicity," says Wharton. "I just went with the colour purple and fuchsia because I like that kind of seductiveness of it. It wasn't suppose to indicate a specific race but the aggressiveness and calm interactions between the characters is more how I saw them interacting with one another."
Seeing her work come alive at the opening was encouraging and Wharton plans on pursuing more show opportunities in the future after graduating. She also welcomes everyone to the exhibit to see what fellow Western students have been working on for the past two months.
Future Desserts offers a diverse selection of work for all art lovers and shows what's in store from future artists. The show is individualistic and vibrant, welcoming to newcomers and art aficionados—a must see while in Artlab.