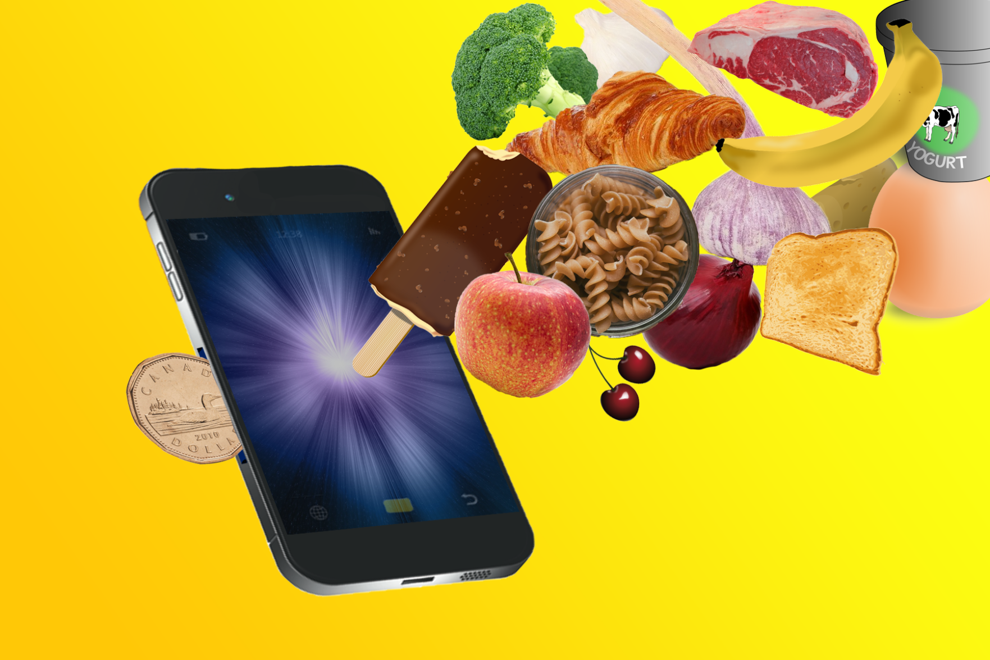 Buying groceries doesn't have to be so costly anymore — and at the same time, you can help combat food waste if you're shopping smart.
Students constantly struggle with paying for expensive groceries, which is why they may want a cheaper alternative for buying food while helping reduce the negative effects of wasted food on the planet. 
The Loblaws company has partnered with Flashfood, an app that sells food nearing its expiration date for up to 50 per cent off its regular price. 
Available at select Loblaws and Real Canadian Superstore locations, you can order and pay for your groceries on the app, then pick them up at the customer service desk. They offer daily and weekly deals. 
"With the Flashfood app, students can save on everyday meal items offered at their local Real Canadian Superstore, including meat, produce, bakery items, dairy products and non-perishable foods, that are not sold before their best before date," said Mandy Robertson, the store manager at the Real Canadian Superstore on Oxford Road.
According to Second Harvest, the amount of food produced in Canada wasted or lost is about 58 per cent. This totals over $49 billion lost. The Food and Agriculture Organization of the United Nations found that food waste had a carbon footprint of 4.4 gigatons of equivalent carbon dioxide. 
The positive effects of Flashfood have already been felt at the London RCSS.
"Customers in [the] region have saved $100,000, [and] the weight of food diverted from becoming waste is 52,429 pounds," said Sara Hoffman, an account executive at Citizen Relations, which represents Loblaws.
To minimize waste, students can also shop critically and keep their kitchen organized. 
"Simply keeping your pantry and refrigerator neat can go a long way," said Robertson. "If your fridge is tidy, and the most perishable items are kept up front, you have a constant reminder to use them before they expire."
Correction (Oct. 29, 11:55 a.m.): this article has been updated to correct a name to Real Canadian Superstore, not Royal Canadian Superstore.
Update (Oct. 30, 10:41 a.m.): this article has been updated to reflect that Citizen Relations represents Loblaws.