Seasonal drinks are back and lines are filling the UCC Atrium, but have you ever considered how much sugar – let alone calories – are in these beverages?
With Starbuck's pumpkin spice latte leading the pack for hot beverages, a venti cup of this fall favourite can be around 64g of sugar or more with add-ons. Considering the recommended daily amount of additive sugars for a person ranges from 25-38g, one drink alone can fill this requirement and then some.
This carries over to Tim Horton's with a large iced capp being 62g of sugar and 36g for a large chocolate latte.
Some may argue that sugar is the worst drug of our time since it is extremely addicting and your body doesn't respond to the full feeling the same way compared to proteins and fats. High carbohydrate intake also leads to long-term increases to healthcare costs.
Fourth-year Media, Information and Technoculture student Oisin ONeill says he's considered sugar addictions when he buys food on campus and avoids sugary drinks all together.
"I've read scientific articles and they say that sugar is actually worse than fats. I try to avoid it," admits ONeill. 
Registered dietician and Brescia associate professor Dr. Danielle Battram says these drinks look appealing but are notorious for adding calories we don't consider throughout the day.
"Sweetened beverages tend to add calories to our life and nothing else," Battram begins. "It also tends to be something that we drink but it doesn't really curb what we eat in the day … and so to be really mindful of how much are those you're enjoying is pretty important." 
She believes the best alternative for these drinks is water and suggests spicing up a drink with a splash of fruit juice or lemon. She also notes that caloric intake should be limited towards food instead of meal replacements. This may steer some students away from the popular smoothie spot, Booster Juice.
Despite its health conscious branding, Booster Juice drinks can have as much or more sugar than a seasonal beverage — "The Original" starts at 76g of sugar for a full size. This may shock some since the establishment is a popular post-workout snack.
Third-year criminology student Brooke Graham has looked into Booster Juice's nutrition values and has limited her spending.
"If I'm having Booster Juice I already know it's because it's a 'high protein drink' that's meant as a meal replacement so I won't have something like a Starbucks drink with it," Graham states.
Graham's friend second-year political science student Tasia Karasick shares her knowledge saying she takes out the sorbet to reduce the sugar levels. Primarily a tea drinker, Karasick considers the nutritional content in on-campus drinks and finds way to reduce the caloric and sugar values whether it's asking for non-fat milk or no sweetner.
But for students who need that caffeine kick, Battram recommends preparing tea or coffee at home where you can control what's in your drink.
Isabel Angulo, fourth-year women's studies and political science student follows Battram's advice with her reusable mug.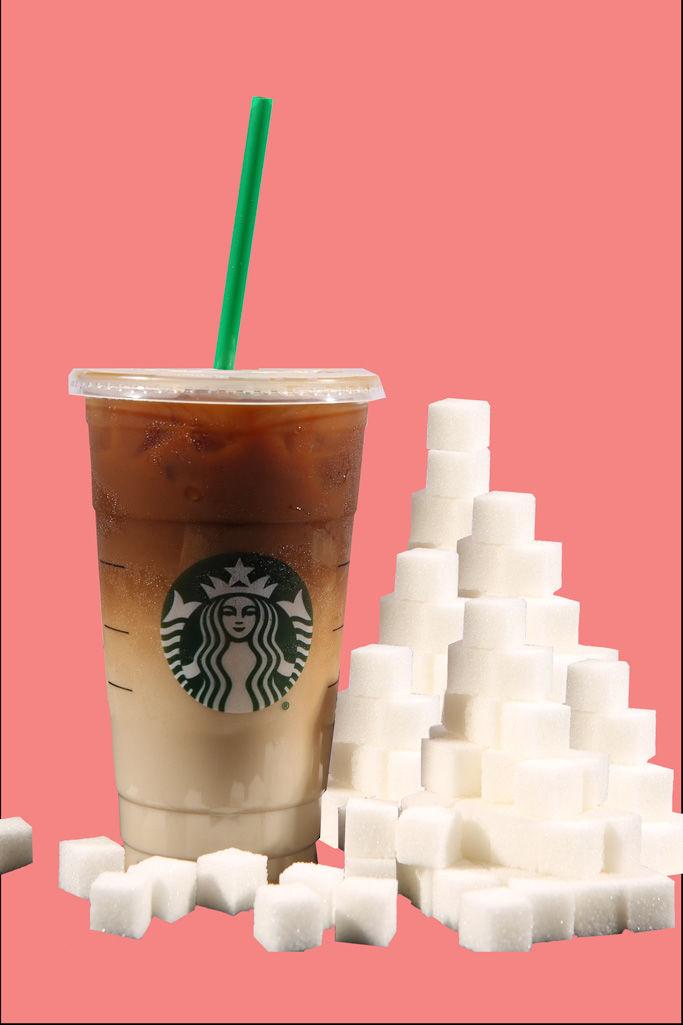 Acknowledging the amount of money she's spent throughout her four years at Western, Angulo's reusable mug allows her to make a conscious decision of what she drinks as well as her impact on the environment.
"In the long run when you buy three large coffees a day you're actually damaging not only your sugar intake but you're also leaving a carbon footprint," she says. "You're wasting resources that you can save money from yourself and also help the environment."
Angulo also recognizes the amount of money you spend on campus can cause a huge dent in your pocket. She speaks of the 'latte epidemic' where students unconsciously spend a portion of their tuition on food and drinks throughout their college education, especially for those who go to gourmet coffee establishments.
Keeping the prices of beverages in mind steers Angulo away from more expensive spots on campus like Starbucks and encouraged her to prepare her drinks at home.
The Spoke also offers free hot water for those with reusable mugs.
Senior manager University Students' Council Hospitality Services, Mark Leonard, says that The Spoke tries to offer healthier solutions for students. Using natural sweeteners is one of the health conscious steps they use for lattes and seasonal drinks.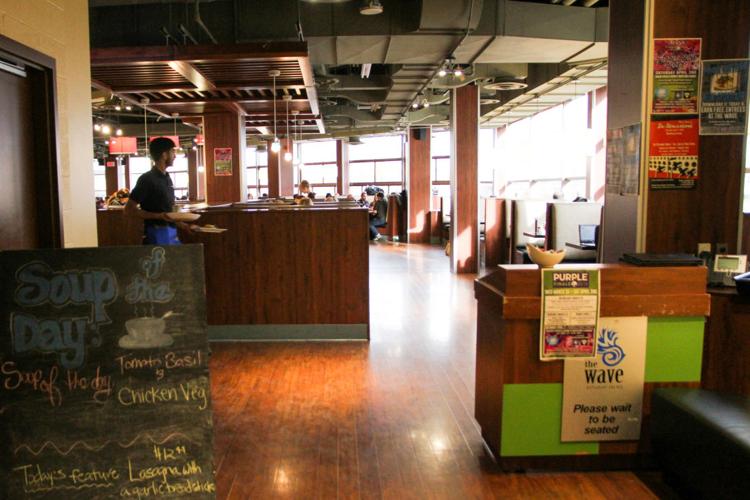 The Wave's new initiative incorporating daily house-made infused waters is another options to avoid the sugary drink selection on campus. Leonard adds that they have also added naturally brewed and sweetened iced teas to their menu.
These health conscious drinks are ways the USC creates options for students as they generate their nutritional content chart for lattes and several other beverages.
Considering the overflowing drink options on campus, Western has made health conscious campaigns to encourage students to choose healthy meal options. FRESH, developed by food and nutritional science graduate students, certifies certain meals as the healthier choice for those considering nutritional content. It's a small effort to keep students aware of their food intake while fuelling between classes.
Despite the tempting seasonal drink craze lasting throughout the holidays, there are steps to stay healthy during the school year. Taking up alternative methods to keep your wallet and yourself in good shape seems to be the best option. And when it comes to drinks like the pumpkin spice latte, you have to ask if the sugar is really worth it.