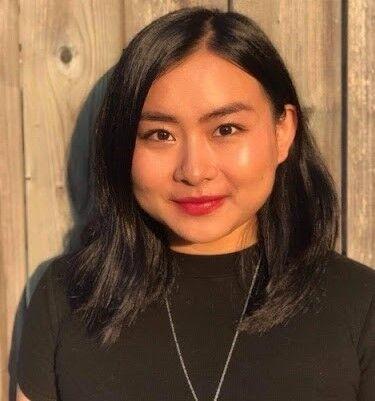 Ashley Li, a fourth-year neuroscience student, is a veteran leader in Western University's creative writing community. She's bringing an interdisciplinary approach to her role as student writer-in-residence this year.
The student writer-in-residence is a unique role created by the University Students' Council and the department of English and writing studies in 2013. The program's goal is to support an accomplished fourth-year writer who also acts as a mentor for the student creative writing community. 
"I think people often think about artistic pursuits and science as being very diametrically opposed but I don't personally think that's true," says Ashley. "I feel like both are approaches and ways in which people are hoping to understand the world and to make sense of it." 
Ashley came to Western with both a passion for science and creative writing — but in her first year of a science-intensive program, she found herself feeling disconnected from her artistic side. 
The solution? Start her own creative writing club. She and Ayman Arik Kazi founded the Spoken Word Society — now known as Penned By Western.
The club runs weekly workshops,open mics and poetry slams. Most importantly, it is a place for writers from every corner of campus to gather, listen and share ideas. 
"That was really fulfilling, to know that something we're doing is a safe and inclusive space for people," says Ashley.
Ashley continues to build the student writing community that she's championed since her first-year, now as the student writer-in-residence. Her favourite part of the role is meeting with students one-on-one to discuss their writing and interests. 
She also hopes to promote creative writing as a tool for mental wellness and cites writing as an important part of her own self-care routine. She notes there's been new research showing writing is an effective technique to help people maintain emotional wellness in their lives. 
She encourages students to "not only think about creative writing as something that they do for class or something to get published, but also just as an important tool that they can include into their lives on a daily basis to enrich their lives and also take care of themselves."
Ashley holds office hours every Tuesday from 1:30 p.m. to 3:30 p.m. in University College room 4415. She can be contacted at studentwriterinresidence@westernusc.ca.