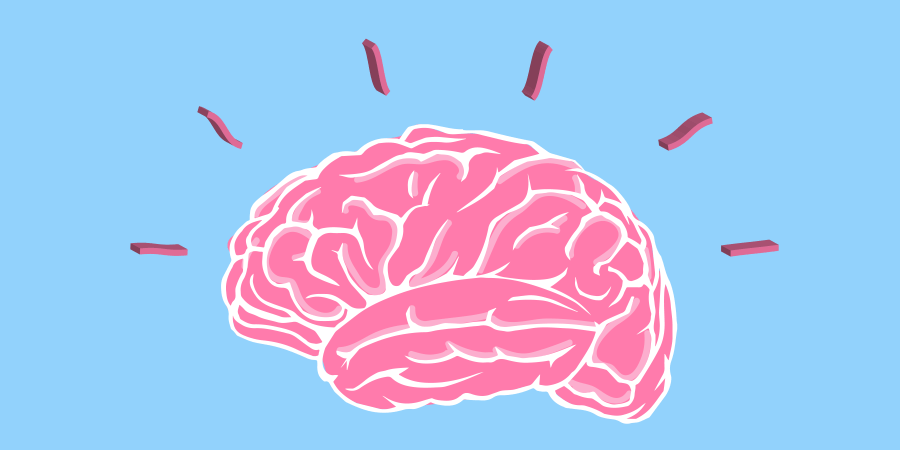 Elisabeth Edwards had her first run-in with ASMR during a Grade 2 school activity when a student was spelling out the alphabet on her back. As her friend's fingers ran up her back, she felt a trance-like sensation from her head to her spine. It was a feeling like no other, leaving her confused with an unknown sense of relaxation.
ASMR, or autonomous sensory meridian response, has been described as a form of therapy and a sleep aid for those who experience it by watching ASMR YouTube videos or by taking part in very personal interactions, usually ones that involve personal attention. There is nothing characteristically outstanding about these videos; they typically include one person who speaks directly to the viewer, often using a soothing whisper to promote relaxation. These videos can centre on a plot line, like a bedside nun taking care of patients. They can even include celebrity cameos by the likes of Cardi B and Rihanna.
The phenomenon is no longer on the fringes of society; what was once an obscure genre of YouTube videos has amassed a following of millions. Since 2012, the term ASMR has been on a steady rise as a Google search, with a noticeable spike in 2017 that hasn't slowed down since.
For Edwards, a third-year media, information and technoculture and English language and literature student, ASMR is more than just a compilation of whisper videos or tapping and scratching paper; it's a community.
According to Edwards, the genuine and caring community is what sets ASMR YouTubers apart from other content creators online — the likes of Jake Paul and SMOSH — who come across as fake, hyperactive and distant to her. 
ASMR YouTubers create an intimate experience for viewers by looking at them directly in their eyes, referring to them personally and, as Edwards puts it, "whispering to you."
Despite its immense popularity, not much research has been done on ASMR.
Giulia Poerio, research associate at the University of Sheffield, helped create and publish one of the first in-depth studies on ASMR. As someone who's experienced the effects of ASMR, she wanted to build a more scientific understanding of the phenomena. 
One of the main motivations behind Poerio's research was to find an underlying link between ASMR and any physical and mental benefits. 
For Edwards, the benefits of ASMR are immense. In Grade 11, she started to experience anxiety and depression. ASMR was a guilty pleasure for her, and even though it was one of the only ways she could loosen up after a stressful day, she still kept her love for the quiet, intimate videos to herself. She was concerned that her friends would find her weird or make fun of her. 
"For the people who don't experience ASMR, it's something that is quite hard to believe, so people don't really get it; they think it's weird, or they misunderstand it," says Poerio. "We really wanted to provide a test on whether or not ASMR is this genuine experience in people."
For her research, Poerio brought together 50 participants who experienced the phenomena into her lab and asked them to watch a variety of music-induced ASMR videos. She found that watching these videos can lead to a decreased heart rate and an increased sweat production.
This increase in sweat production could provide a plausible explanation for the characteristic tingles that Edwards and millions of other ASMR viewers feel, which could possibly open doors into more ASMR research.
In recent years, there has been a false assumption that ASMR is intrinsically linked to sexuality, but for the majority of people, there is no sexual connection. 
Poerio's research found no correlation between ASMR and sexual arousal; the fact that it reduced heart rate further indicates that the two are unrelated. 
These misconceptions lead to stigmas that even ASMR isn't immune to. Edwards explains that ASMR is something that even her closest friends find odd.
But for Edwards, ASMR is no different than any other type of meditation or yoga; it's simply a means of relaxation and wellness.
"It's so misunderstood. People think there's going to be some girl in a bra pretending to lick your ear, when in reality, it's just so different," says Edwards. "It's funny that this form of wellness is never talked about. It's considered taboo, but it really is just like meditation."
ASMR truly is a medium for a community of viewers interested in relaxation and calmness, not some strange YouTube genre that appropriates sexuality for views. 
"We have this awesome community of people who are creating content from a compassionate place. If you're not super into floating on a lotus flower, it's a really good way to get into a relaxing mindset," says Edwards.