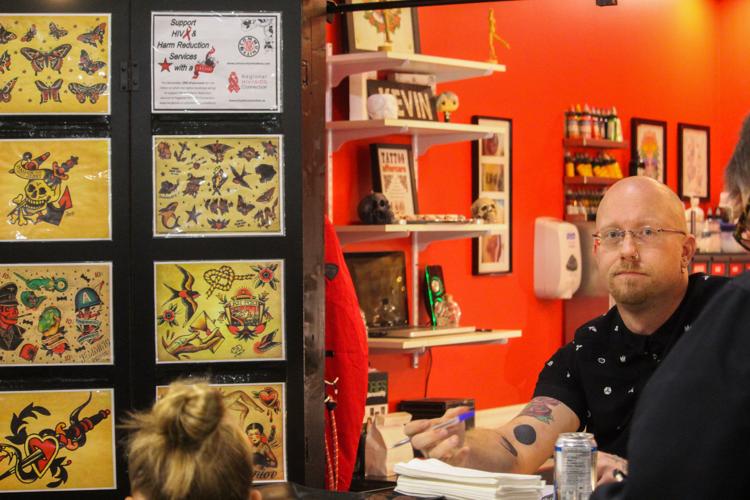 Welcome to Baker's Dozen, better known as B13, a revamped and recreated hub of the Old East Village designed to express the art and culture that is intertwined in the streets of London. Walking down Dundas Street, a peek through the shop's front windows is a glimpse into the past: neon lights, records, VHS tapes and a vintage juice bar. But, unknown to many, there are still more doors to open inside. 
Hosting frequent events, the space run by William Older often holds workshops at affordable rates — learn how to make your own Kombucha or try your hand at making a mosaic masterpiece. Weekly movie screenings draw a diverse audience, playing cult classics, international films and movies of all genres. Collaborative events like these bring tenants together: a movie, snacks and a refreshing drink from the staple organic fruit juice bar, Juicy Tings.
With the Old East Village unfrequented by Western students, B13 is a space that beckons students to take a step out of their normal routine and explore the culture within London.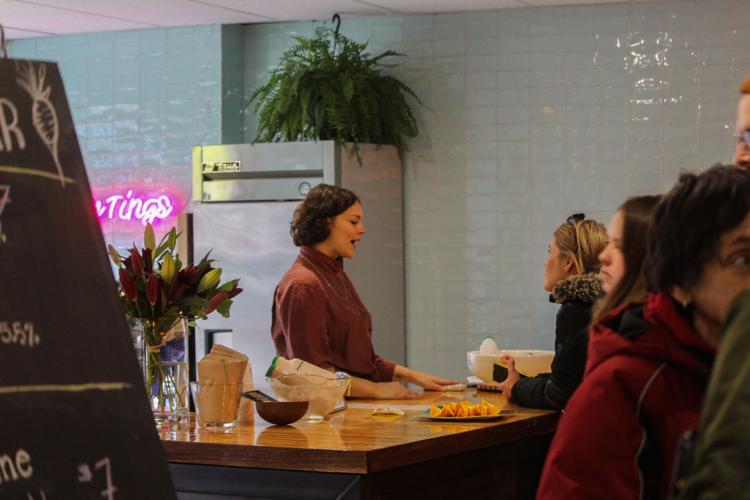 The small business incubator, which initially seems to be a retro-styled record store, widens up to a back space with a colourful geometric floor and a variety of vendors. With vintage vibes and a vibrant layout, it's the perfect spot to take your next series of Insta bangers. A tattoo stop, printed T's, a jewelry store, and 14 other sellers take the floor seven days a week to cater to the community.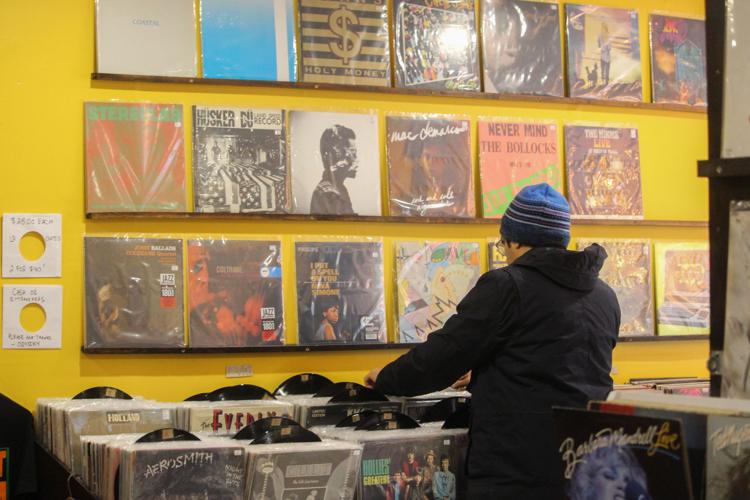 Outside vendors, too, use B13 as a hip new spot to hold events. In fact, Western's own Iconoclast used the space for their magazine launch party, Hyphen, last Friday. 
"People have the wrong idea of the [The Old East Village]," says Jocelyn Togeretz, Iconoclast's social media and marketing coordinator. 
In a corner, giant golden balloons spelling "ICON" created a photobooth for the event, while white balloons hung low and lights were dimmed to parallel the mood. A stage was set in the back for the performers and an open space for attendees to mingle and walk around.
"[Older] gave us complete creative freedom," says Annie Li, events coordinator at Iconoclast.
She described the place as a platform that is working towards reviving the art scene in London, bringing local artists to their events while mixing in Western students.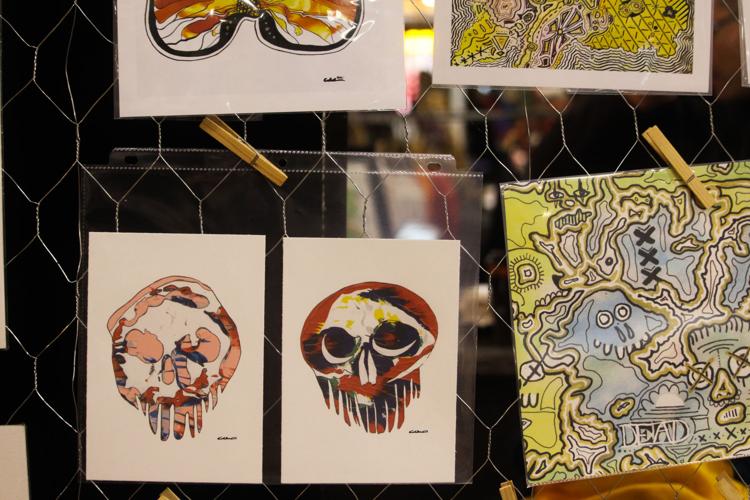 Historically, the area served as a holding for community pillars like Chapman's Bakery and Hudson's department store; Older had hoped to parallel its present-day significance to its past tenants. Older sees B13 as a space that will bring London's "disjointed culture" to one place. And it does that.
B13 serves as an area to change attitudes and bring in a younger crowd. Although the area may not be frequented by Western students, B13 invites you to explore the art and culture London has to offer: things you may have overlooked at first glance.