Western became famous, or infamous, when Playboy wrote an article listing it as a top party school in 2011. 
Students were drawn in from all over the world to the Saugeen "Zoo" where the party supposedly never ends. Western was the only Canadian school listed as a top party school, and Saugeen-Maitland Hall was depicted as "notorious for partying."
Seven residences house thousands of students throughout their first year at Western University, but which is the best of the best? Is Saugeen really as crazy as it once was, or have other residences taken the top party spot since Playboy's article? 
---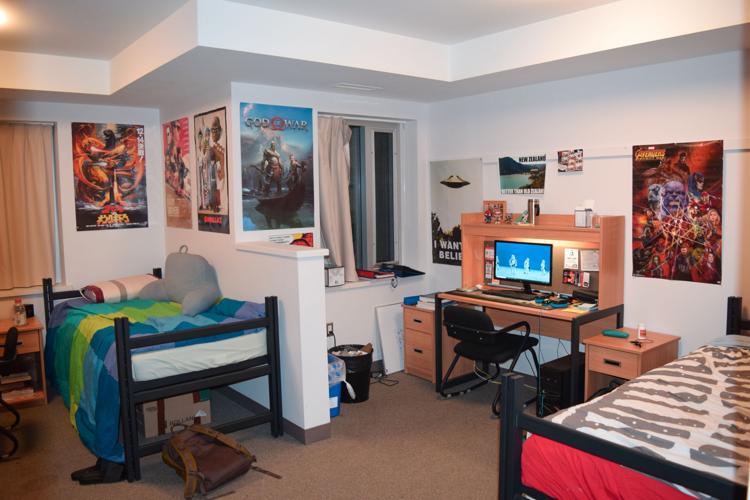 Getting to Ontario Hall is a hike. This oasis of delectable cafeteria food, due to its recent renovation, and floor-to-ceiling windowed common rooms, lies what feels like miles past Brescia. If any residence could be compared to a hotel, it's Ontario Hall.
First-year computer science student Finn Ferguson lives in Ontario Hall; however, it was his third-choice residence. 
Ferguson didn't know what to expect from O-Hall, especially because the bedrooms connected by a common bathroom ensure that each student's life is entwined with another's.
"I honestly didn't really expect much, other than living with someone else, so your lifestyle is kind of shared with someone else. I'm more of a private person, so I was expecting it to be a big change," Ferguson says.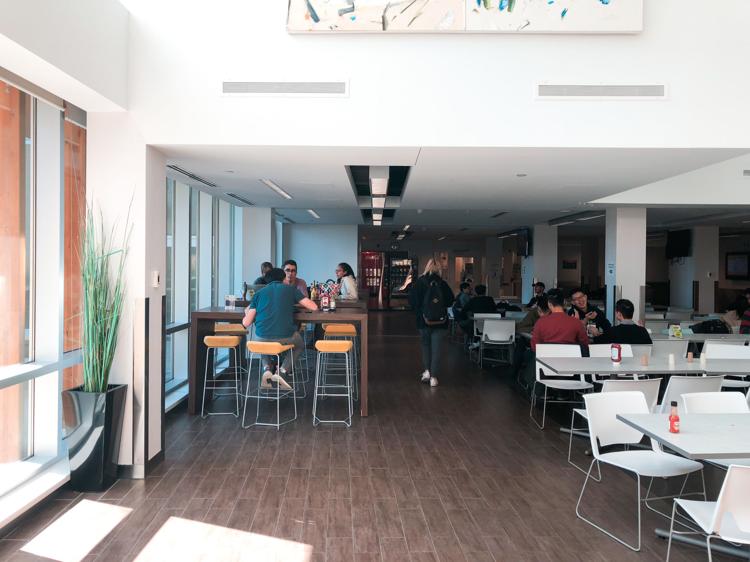 What Ferguson didn't realize, however, is that that change would be for the better.
"Originally, I wanted to live in a single room, but I just don't think I would get the same experience. Meeting more people, sharing a room with some is actually sort of fun. People see it as a con, but I think it's a pro," he says.
According to Ferguson, O-Hall is top of the line in terms of food but won't be taking the title of the top party rez anytime soon. Maybe that's because people are getting lost on the journey there.
---
Emma Reily, first-year health sciences student, lives in Perth Hall. Perth was her fourth choice, but in retrospect, she says it should've been her first.
"I hear lots about the other residences, and they all sound great, but I'm really happy I'm at Perth," Reily says.
However, she does have her reservations, especially considering the food and the quiet nature of the residence. She describes the food as less than ideal and says that a major con of Perth is that the building is quiet. Reily explains a lack of community in the residence that makes the building quiet.
"A lot of the kids, we don't see them very often," she says, regarding her floor.
Yet for Reily, anything is better than Saugeen.
"I really only knew the reputation of Saugeen," she says. "So I knew I didn't want to be there."
Despite having a quiet floor, Reily has made some amazing friends, and she wouldn't trade them for anything, even the food at Ontario Hall.
---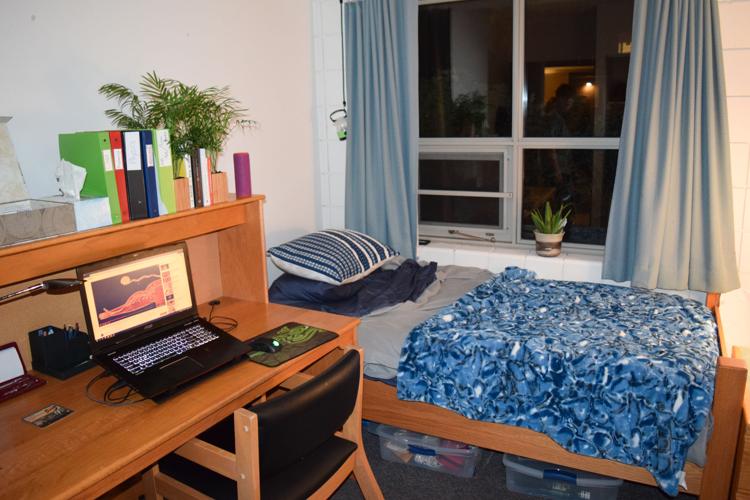 Essex Hall is known for its privacy according to Scott Adams, partially because it's an apartment-style residence and partly because its reputation allegedly attracts more private people. 
A first-year management and organizational studies student, Essex resident Adams explains that he's at Western for one reason and one reason only: "Partying. You can get the program anywhere."
The reason he chose Essex was because a friend from home wanted the residence. Luckily, Adams knew what he was getting into when he took the proverbial leap.
"I knew it was gonna be quieter than the others, like Med-Syd, but I kind of wanted that. I can just go party in Med-Syd," he says.
Despite spending (a lot of) time at Medway-Sydenham Hall, Essex still feels like home to Adams. He has privacy and a close friend, both of which give him comfort.
---
Walking down the narrow, low-ceilinged halls of Saugeen-Maitland, lights flickering, it feels as if you're among the ghosts of parties past. The things that have happened in Saugeen, however mysterious, are legendary.
Saugeen resident Iman Naveed, first-year psychology student, gives her impression of Saugeen. In coming to Western, she wanted school spirit and community. Although Naveed thought she would find this living at Ontario Hall, she ended up with her third-last choice: Saugeen.
"Even my guidance counsellor was like, 'Stay away from Saugeen.' I said, 'Yeah, don't worry. It was like my last choice,' " says Naveed. "I still ended up with it."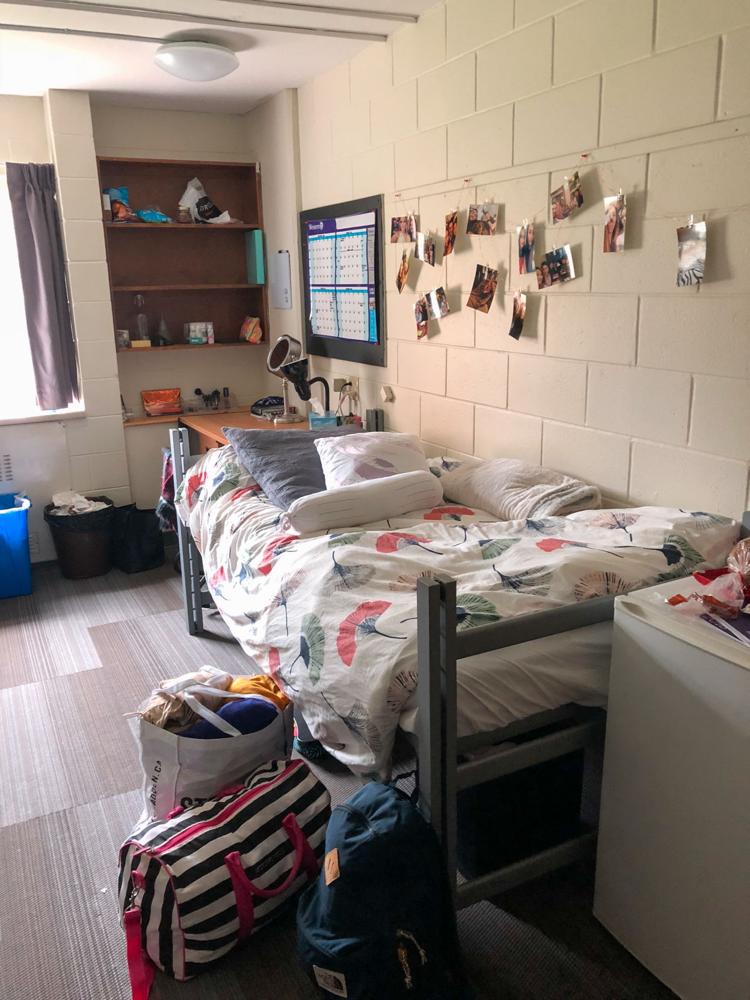 However, she says it hasn't been all bad.
"Honestly, I can truly say being in Saugeen, I could not see myself in another rez: I love it here."
Saugeen is known for non-stop partying, but according to Naveed, the legendary parties are merely legends. Saugeen is just like any other residence. Although Naveed does love the residence, she still doesn't feel 100 per cent at home in Saugeen.
"I wouldn't say that it feels like home," she says. "But I would say when I go home, I do miss it."
---
Lindsay Morrison, first-year media, information and technoculture student, says Delaware Hall's friendly atmosphere has lived up to her expectations.
Morrison came to Western looking for the "university experience." Part of that experience, she says, is apparently getting very little sleep.
"Last night, I went to bed at four, and I haven't been to bed earlier than two, which is so weird," Morrison says. "Usually, I stay up with a whole bunch of friends. I just stay up talking. It's kind of like being at a sleepover — but all year — which is kind of fun."
Delaware provides a comforting environment, but that's not to say Delaware isn't missing out on a few key aspects — namely, the food.
"Cons: the food. Our caf just sucks," Morrison admits. She explains that this is largely because of the small size of the cafeteria.
Morrison also takes issue with the lack of rez parties and study spaces. But overall, Delaware is still a great place for Morrison.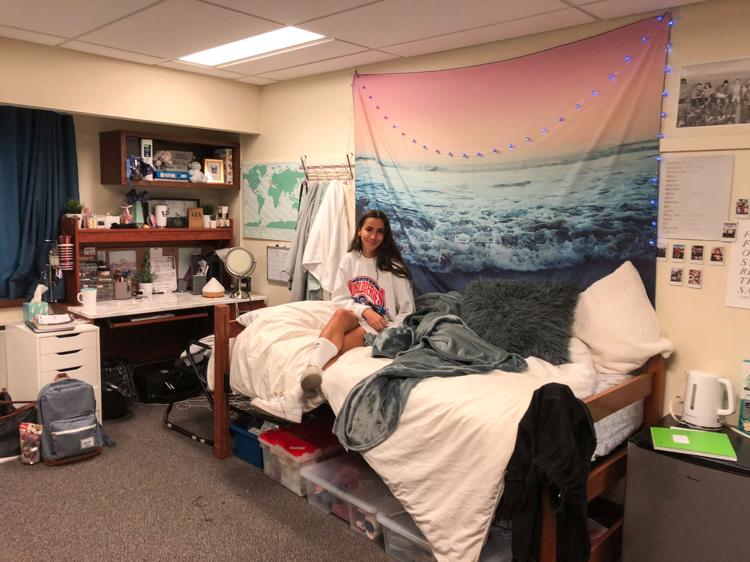 "I love it. I wasn't expecting to love it this much," she says.
---
Medway-Sydenham Hall is known as the up-and-coming party residence. Medway resident Benjamin Lewis, first-year science student, says Med-Syd was his first-choice residence, despite knowing its reputation.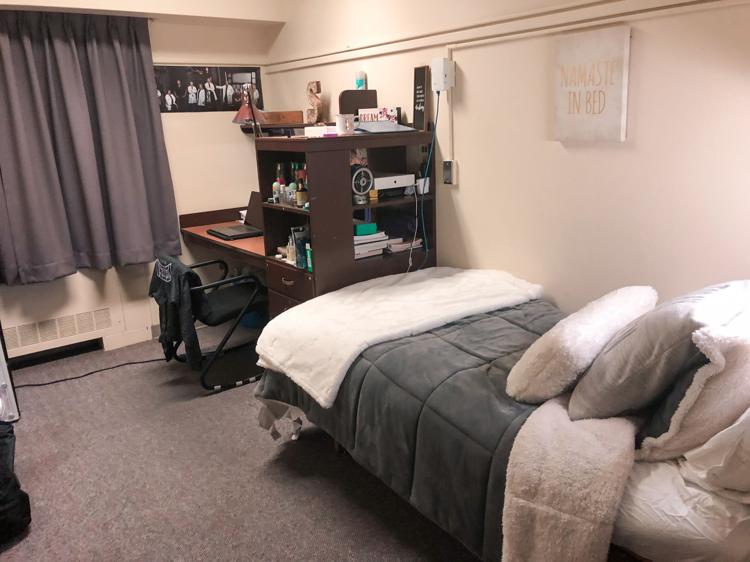 "I knew that it was sort of becoming the new Saugeen, just because it was becoming more of a party rez, and I didn't really mind that so long as I was surrounded by good people," he explains.
Lewis seems to have found the people he was looking for, as he describes Med-Syd as an intimate community.
However, Med-Syd doesn't necessarily foster a scholarly environment. Finding refuge can be difficult, as residence parties can take place at least twice a week.
"I usually get up pretty early to do sports, so that ends up cutting into my sleep a bit, so I try to go to bed earlier. But because people are often partying, it makes it difficult," he says.
Even still, this doesn't get to Lewis too much, as he describes Med-Syd as a great place to live.
---
No one seems to know much about Elgin Hall, as first-year psychology student and Elgin resident Alessia Zappia didn't even know much about Elgin before moving-in. This suite-style residence appears to be louder and less private than Essex but still more subdued than the traditional residences like Saugeen.
"I didn't really know much about the reputation because I was counting on getting into Essex, but I'd say that it's pretty quiet," she explains. "There's not much that really goes on, at least not in the East side; the West side is where all the parties happen."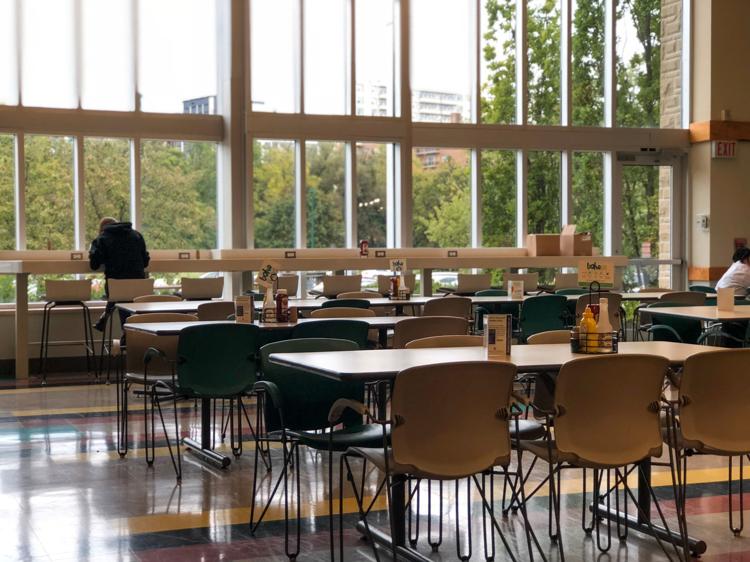 Zappia finds that all the people on her floor are exceptionally nice and friendly, which has helped to make Elgin feel like home. However, there's not usually much to do around rez.
"Weeknights [are] usually in the study room and then weekends [are] usually going to the West to look for something [to do]. There's one room that always has stuff but that's pretty much it."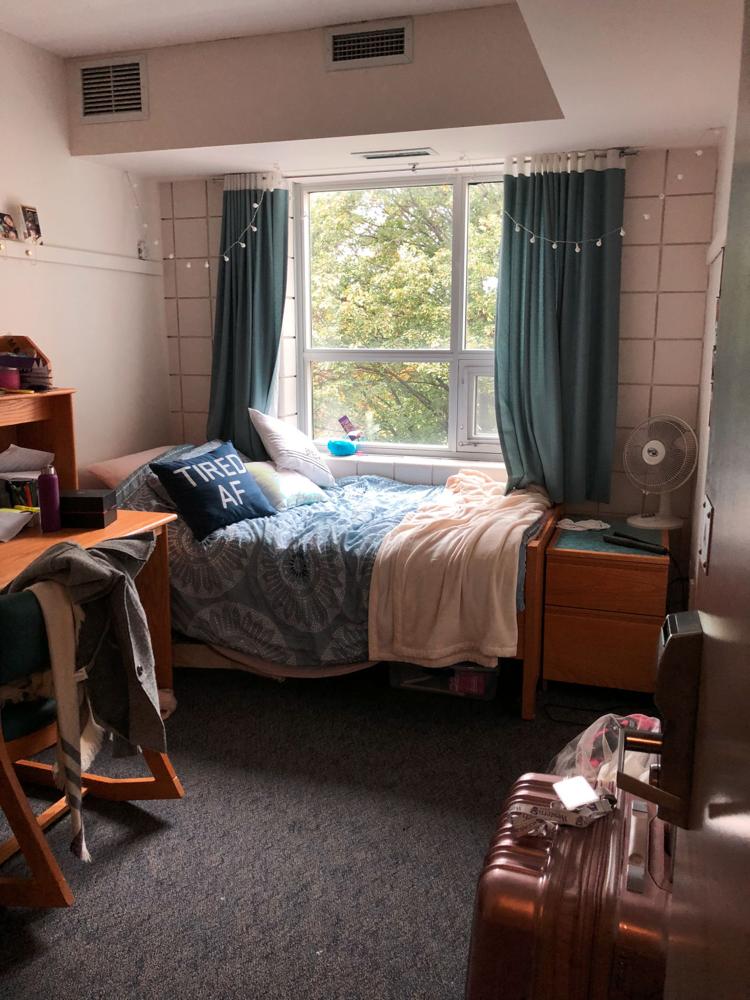 Luckily, Med-Syd is right across the street! 
---
The consensus is that, although each residence has its own reputation, residence life is what you make of it. You can find your people anywhere, whether you're in a quiet or rowdy residence.
Still, traditional-style residences do make it a bit easier to socialize and party simply because everyone is so packed together, whereas hybrid and suite-style residences offer a little more privacy and the opportunity to get some quiet time.
Every Western residence has something to offer, especially if you make an effort to get to know your floor and the people around you.