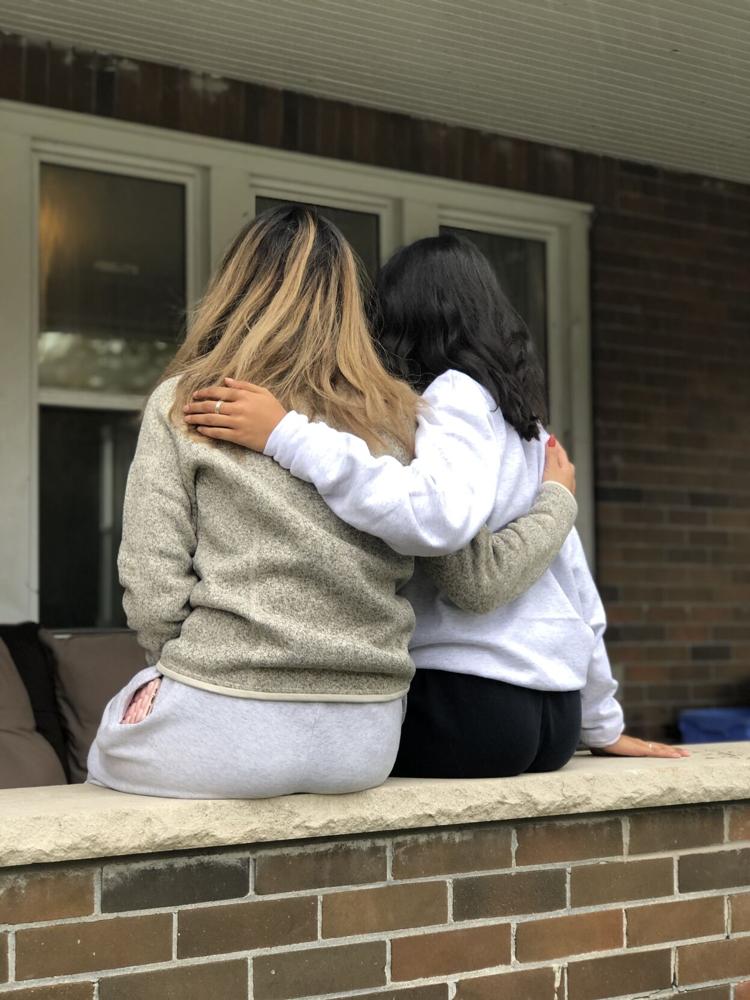 Young people are bad. Or at least, that's what people seem to think according to constantly disparaging headlines about young adults and the pandemic.
Samantha Yammine, a neuroscientist and science communicator with a PhD from the University of Toronto, presented a different narrative through a social media post, giving a voice to the difficulties faced by young people, showing the complexities of student life.
As Western University jumped to 74 student cases seemingly overnight, news outlets and individuals have been quick to point an accusatory finger at seemingly "young and careless" students.
And though not all students are taking the necessary precautions, there is more to the issue. Yammine sorted the main hardships faced by twenty-somethings into seven main groups: social pressure, family, school, shared housing, loneliness and mental health, money and other.
Chelsea Hitchen, a third-year fine arts student, said her biggest struggle was "adjusting to a pandemic state of mind."
While a pandemic-centred mindset is different for everyone, many young people are reporting higher levels of anxiety than ever before. Anxiety among university students in the US rose by 50 per cent this year according to a Student Experience in the Research University Consortium study. In Canada, the Toronto Science Policy Network found that 72 per cent of the 1,431 graduate students who responded feel their mental health worsening due to the pandemic.
While these numbers aren't surprising given the mandated social isolation and global pandemic, students face a unique set of challenges.
Hitchen was stressed balancing work and online school — something that's already challenging, without a lot of the support and normalcy that could be used as resources in pre-pandemic life.
"I worked right up until the pandemic started as a waitress and I ended up losing my job because everything had to close down, so I kind of had to go out and search for work because I can't afford to not work," said Hitchen. "I ended up working 40 hours a week. I started in March at a factory and I was doing three online summer school courses. I had to balance a work life and a school life. Even being at home, I was here, there and everywhere."
"Social bubbles" refers to up to ten friends or family members each person can see regularly. This bubble was a lifeline for some students, especially those living alone. But, Queen's Park now recommends nixing your social circle and only see people within your immediate household, as cases rise across the province.
For university students, it isn't so simple.
Yammine's says shared housing, a living situation more common to university-aged students, leaves young people in a precarious position.
Living with five people you may not know can present a challenge — what if you're not on the same page with pandemic safety measures? What if your roommate has a job that puts them more at risk and in turn, puts you at risk as well? What if your roommate insists that it's okay to go on Tinder dates because the other person is mostly isolated and they'll totally stay six feet apart?
Trying to lay down the law for roommates with different viewpoints is impossible for some students.
"My roommates are all grad students and they're people I don't usually talk to that much because we kind of all keep to ourselves, which is what makes it really difficult too because I'm not even interacting that much with the people I live with," said Paige Bull, a second-year psychology student at Brescia University College.
University students don't have as much choice about who is in their bubble, as roommates
Students are also facing new academic challenges, as they struggle to adjust to online learning. Allison Pieterman, a second-year History student even went so far as to say "professors are mistreating us."
Bull and Hitchen both find online schooling to be extremely difficult as well.
"I'm actually falling behind in a lot of my online courses because none of them have a scheduled time, so I'm basically just looking at YouTube videos all day,'' says Bull.
Yammine's informal survey looks to shed light on student issues and show just some of the factors they consider when making decisions — and that students are often not making decisions carelessly.