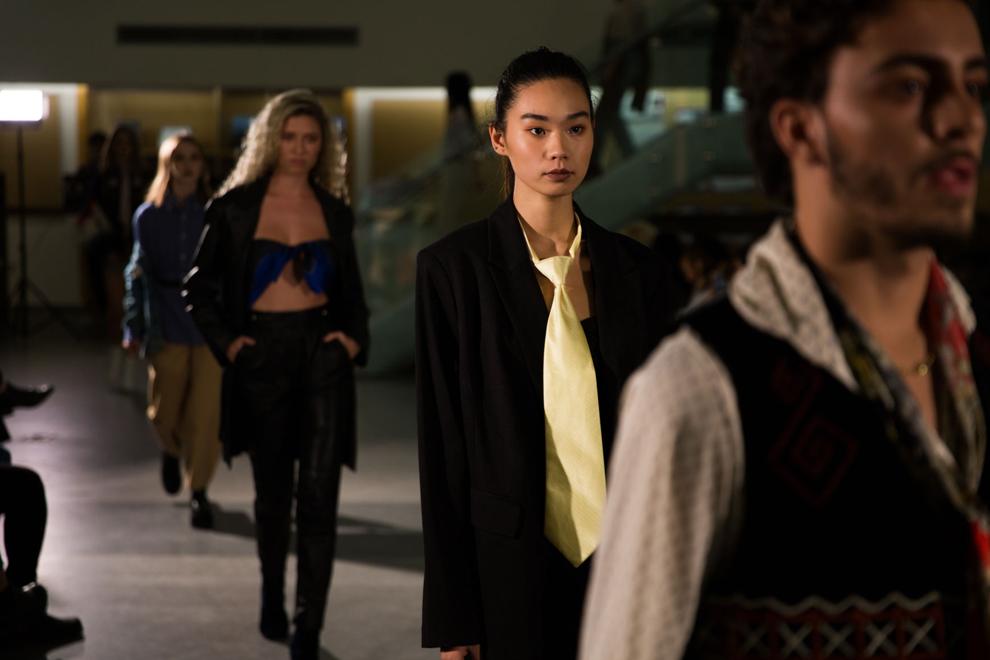 The show was shorter than a 30-minute special on Netflix, rebelling against the status quo of any other fashion show, which usually average around 90 minutes.
And the rebellion didn't end there. 
The Fashion and Lifestyle Society hosted their fall fashion show this past Saturday. This year's theme, Rebel Rebel, consisted of three scenes: the outlaw, the revolutionary and the androgynous.
Each scene aimed to embrace individuality. Whether you want to break the rules a little bit or live without fear, the message was clear.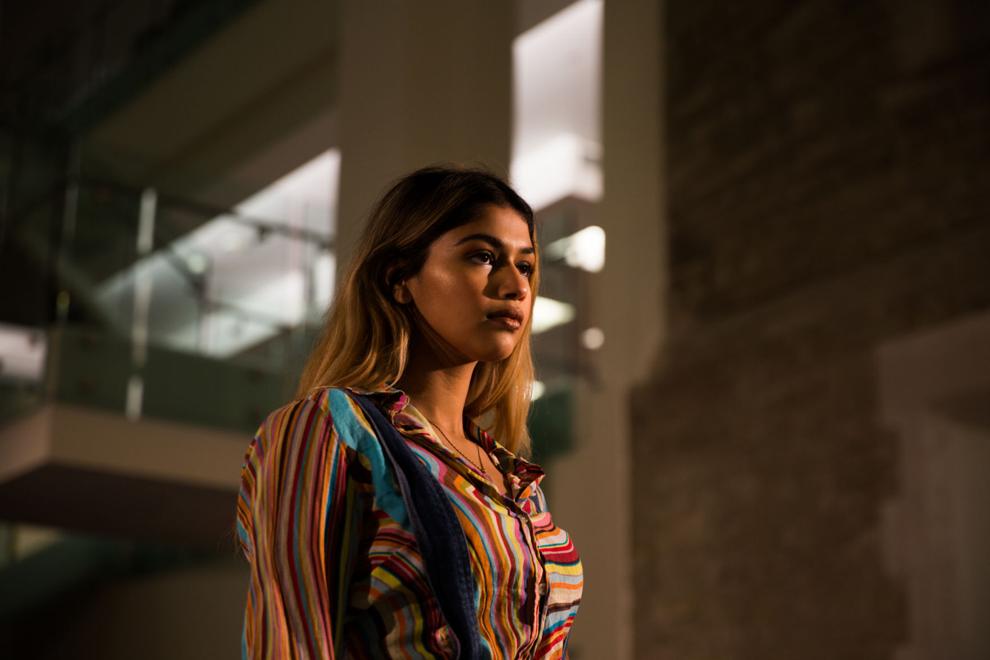 "[It's] a show that acknowledges the various fashions of rebellious figures throughout time," said Arlene Galton, co-president of FLS and fourth-year management and organizational studies student. "It's a celebration of not being afraid to be your true self even if that means deviating from the norm a bit." 
FLS is a club for students who have a passion for fashion, photography and the arts in general.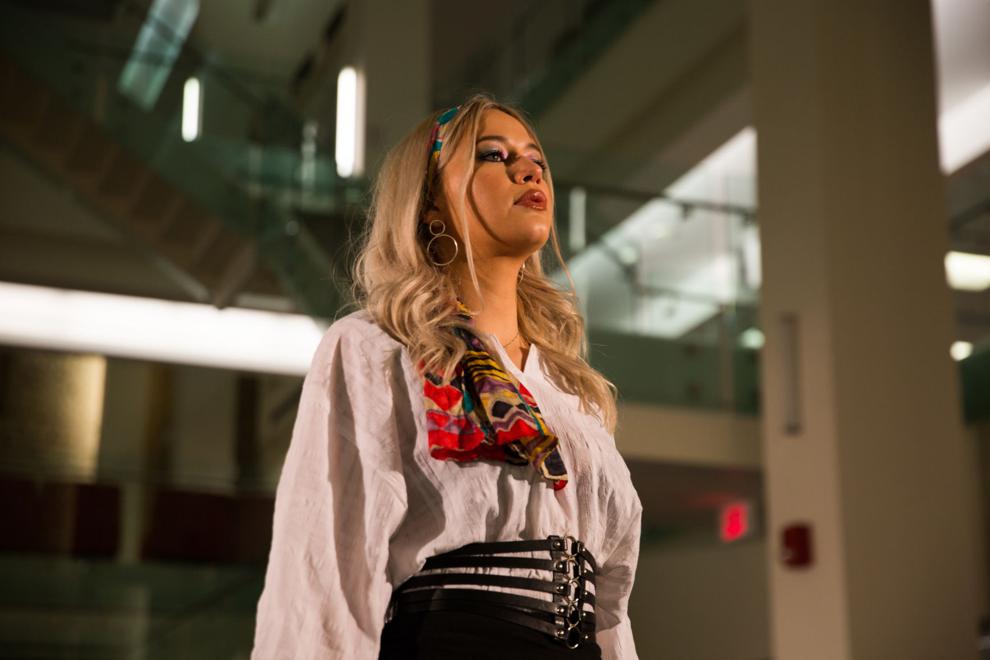 This year's fall show broke barriers surrounding conformity, while raising funds for a good cause by donating all of its proceeds to UNICEF. 
The scene that stole the show were those who rebelled against gender norms that plague our society today. Models dressed androgynously and were complimented by striking, colourful makeup that celebrated their struggle.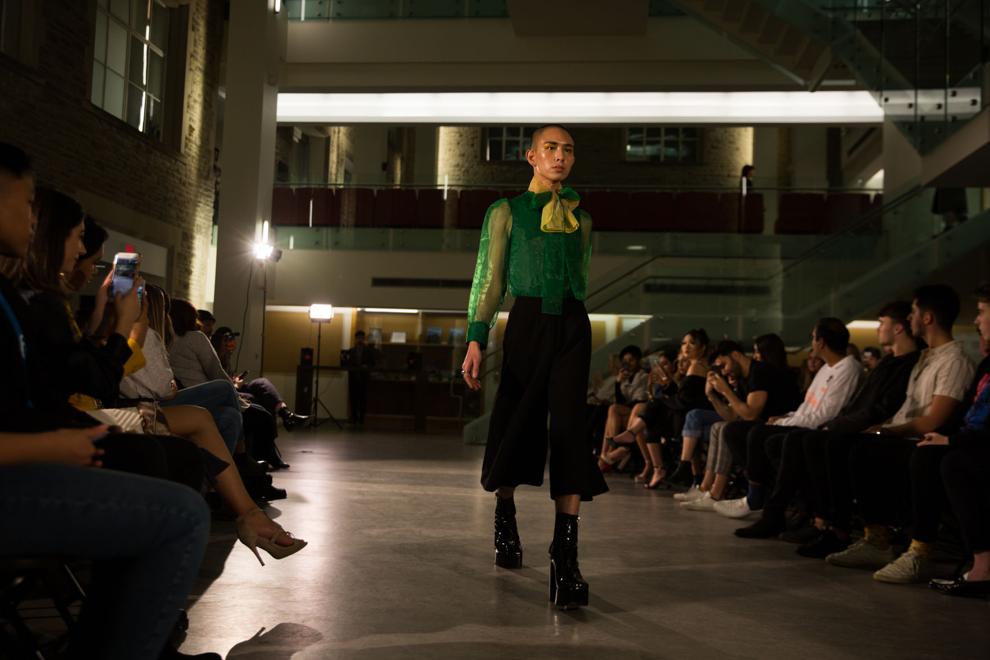 "I think it's the coolest category, there's a guy wearing a skirt and everyone's wearing makeup," said Jesse O'Neill-Bains, model and third-year political science student.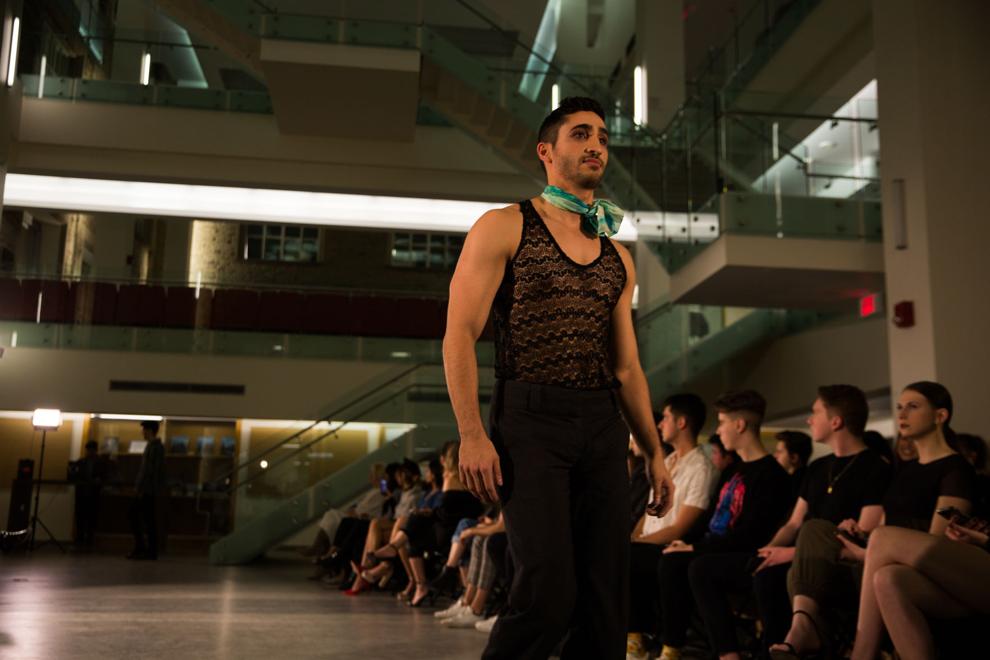 In this scene, and in all others, models walked with expressionless faces that emphasized their outfits. 
"[Clothing] was effective … as a big part of their identity was their appearance … it was a means of representation." said Qail Jamal co-director of the fall show and fourth-year BMOS student.
One act had music with a country twang, introducing the outlaws.   
This scene spoke to the squares that couldn't quite fit into society's circular spaces. The "bad kids" showed that troubled youth aren't a threat to the community, but rather the community has been a threat to them.
"When you think of an outlaw you think of John Wayne, just a man … and half of the scene is people who identify as female," described co-director of the fall show, and fourth-year media, information and technoculture student, Samantha Richard.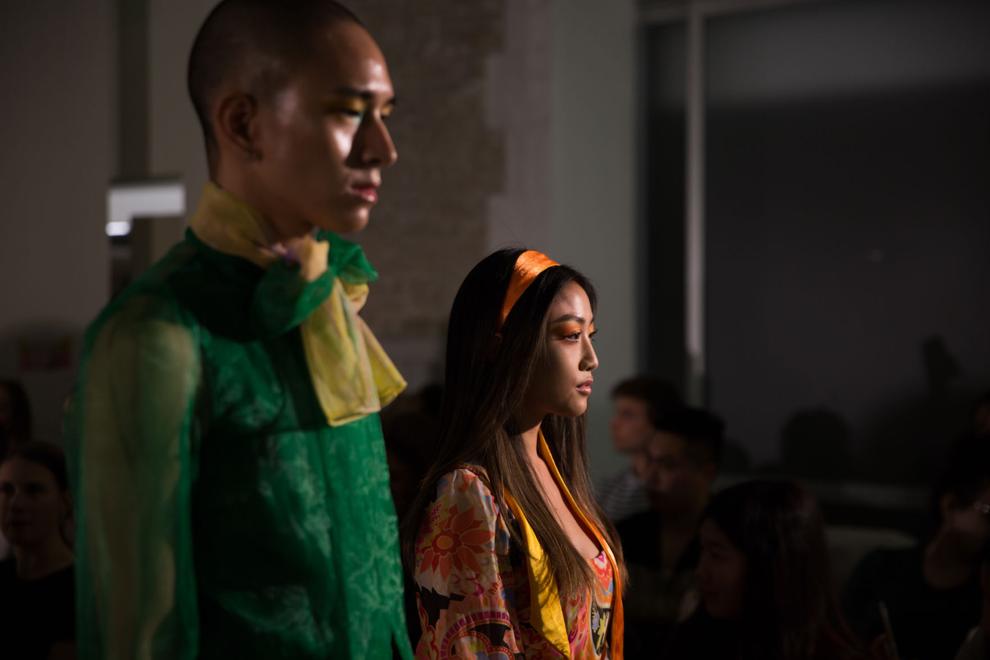 "I think it's really cool to see the idea of an outlaw not exactly attached to the idea of masculinity," she added.
The models were dressed in cowboy hats, cowboy boots, and leather pants in an homage to the wild west.
With no warning besides a shift in music, the show transitioned into the revolutionary scene. 
For a '60s aesthetic, neon colours, tie-dye patterns and platform boots dominated the stage.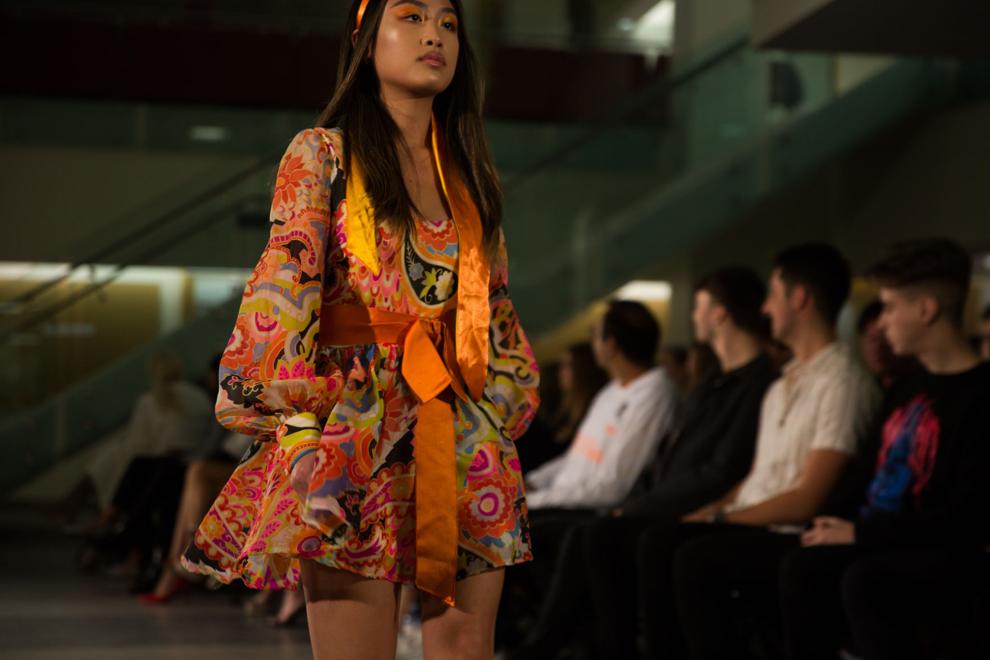 It was a reminder of the hippie movement, which stood for change and progressive development: an idea that we too need to be strong in our opinions and unapologetic in our beliefs. Specifically, FLS hoped to usher this thought towards the current climate change movement, as explained in the show's preamble.  
"It speaks to youth … we can say what we want and do what we want … don't be afraid to express who you are," explained UNICEF Western's president, third-year political science student Matthew Nuguid.
And the show delivered just that.