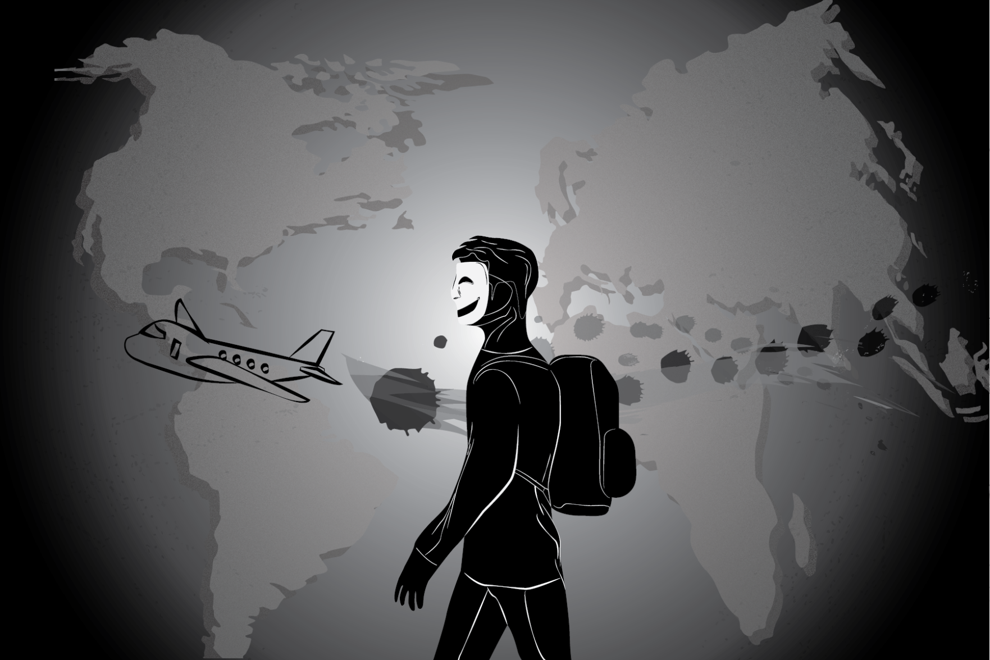 For some, the conversation about mental health starts at home. For others, not so much.
No matter who you are or where you come from, discussing mental health can be tough. Immigrant children face unique language and cultural barriers that their multi-generational Canadian peers do not, making the already daunting process even more challenging. 
Layla Hassan, a fourth-year media, information and technoculture student at Western University, says she faces these issues when talking to her parents – immigrants from Egypt and Syria – about her mental health struggles. 
Hassan asks her real name not be used to avoid a potentially negative reaction from family and future employers.
"I don't talk to them about it," says Hassan. "They know that I have crippling anxiety, but I think they try to push it aside because they've always viewed mental health as something that white people have, even though that makes no sense because everyone has mental and physical health." 
A report from the Mental Health Commission of Canada found that immigrant, refugee, ethno-cultural and racialized populations accessed mental health services less frequently than white people.
Alexandra Miraples, a second-year nursing student and daughter of Filipino immigrants, sought out mental health support during a stressful period in high school — a decision her parents were initially hesitant about, but eventually supported. 
She's glad she sought help when she did, but she says her experience with her counsellor was not as culturally sensitive as she would have wanted. 
"They didn't really take into [account] what my family dynamics look like or what my cultural dynamics looks like, especially since I'm a Filipino growing up in Canada," says Miraples. "I've got the mix of both worlds and I don't think they really considered that."
Culture has a significant impact on how individuals access healthcare. 
There is little to no national-level data collected on the ethnicity of mental health professionals in Canada, but there is a recognized lack of BIPOC mental health professionals. 
"Often, people want to speak to a therapist that recognizes their cultural background or their life experiences [so] that they don't have to explain it to the therapist," says Marium Vahed, a first-year masters student studying digital management at the Ivey School of Business. 
Vahed was heavily involved in student mental health advocacy during her undergraduate career at the University of Toronto and currently works at North York Community House, developing a civic engagement curriculum for immigrants and refugees. 
She describes the tough balance many immigrant children face: growing up and going to school in the West, but then coming home to different cultural norms and expectations. 
Besides cultural barriers, immigrant children can also face significant language barriers within their households.
It's hard to put feelings into words and the specific words we use when discussing mental health go a long way in combating stigma. This can be harder when one's support system does not share the same language. 
David Han, a second-year popular music studies student, immigrated to Canada with his family from Korea when he was young. Growing up in Canada, he admits the language barrier between him and his parents has widened. 
"Being an immigrant is one thing," says Han. "You're in a completely different country and you look different from others. But having your parents [barely] able to speak English…that's a whole other thing."
There are over 200 languages spoken across Canada and 20 per cent of Canadians have a mother tongue that isn't English or French. The 2016 Canadian census found immigrant children spoke Canada's official languages at higher rates than their foreign-born parents. 
Miraples also says there's been a language barrier between her and her parents, especially during her childhood. 
"When I was little and I was speaking English and they were speaking Tagalog back to me … it was kind of like we were on two different wavelengths," says Miraples. 
She's since worked on her language skills and found it significantly improved her communication with her parents. 
Miraples' parents are a huge part of her support system. Since high school, her parents have done a lot of online research about mental health and how to better support her —they now discuss mental health openly.
While Hassan doesn't rely on her parents for mental health support, she says she sometimes talks to her cousins or friends. Besides a lack of support from her parents, she also doesn't have the financial resources to access professional help. 
She's not sure where to go from here.
Immigrant children's mental health has no one-size-fits-all solution — but acknowledging these barriers exist is a good start. 
"I think that there's a lot of power in stories," says Vahed. "There's a lot of power in hearing the actual lived experiences of students."