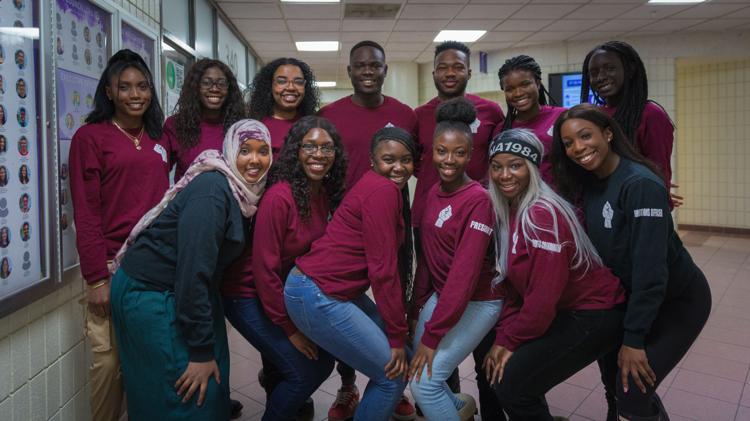 We are the Black Students' Association of Western University. Since 1993, the BSA has been a socio-political club dedicated to supporting the Black community here at Western and enhancing their student experience. We are an anti-oppressive space with a deep investment in the issues that affect Black students' on and off campus. BSA fosters a positive environment that promotes community, unapologetic expression, and kinship. We organize events that cater to various Black experiences here on campus. In a world where tolerance continues to be a topic of heated debate, we hold reflections and openly discuss interesting topics that are also relevant to the Black community. Students are provided a safe space to share their struggles, triumphs, and opinions through dialogue. Through the events we host – fashion shows, charity basketball tournaments, socials, career panels, coffee houses and more; we remain conscious of the various Black experiences present on campus and guarantee a space of acceptance, representation, and shared experiences.
This year we continue to celebrate BSA's 25th anniversary. We salute and pay tribute to those who have paved the way for us. We celebrate the growth of Black students' engaged in the BSA, we celebrate the adversities that we have overcome, and we celebrate the past, present, and future of BSA. None of this would be possible without the strong executive teams and dedicated BSA members that we have had over the years.
In commemoration of our establishment and of Black History Month, we want to reflect on our experiences as Black students at Western University.  Every so often we are overlooked, unheard, and unseen. However, we are here to remind you that we are, have been, and will be here. To be Black at Western is to be in an incredibly unique and challenging position. The discussion of representation is one that has been repeated over and over again, and the consensus has always been that it is up to us to support, promote, and create the images that we want to see.
This year, the Black History Month issue is an accumulation of unheard voices. It is an intimate display of our experiences, identities, and journeys. It reflects everything we are and everything we hope to be. It is a platform for Black students to use their voice and express themselves and for the Western community to recognize that we are not a monolith.
The BSA remains dedicated to the education, empowerment and student experience of Black students on campus. The BSA will continue to support, nourish and create a safe space for Black students to flourish. BSA exists to enhance the experience of black students today and pave the way for the future black leaders of tomorrow.
BSA Executive Team 2018-2019