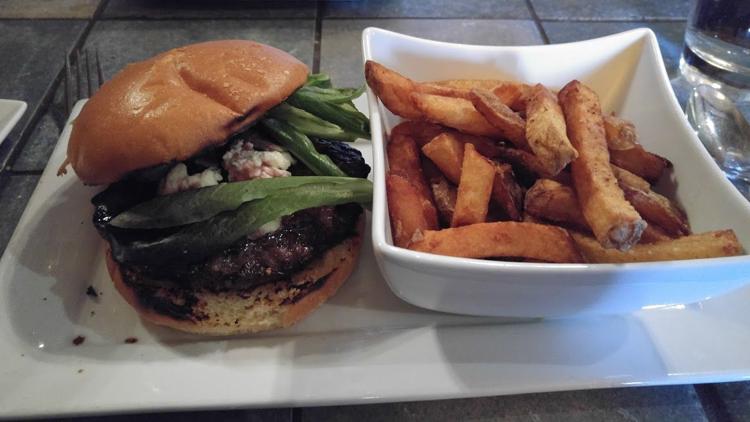 The Black Trumpet is often regarded as one of the most expensive and classy restaurants in London. But until Feb. 5, its lunches have become affordable for students as part of Londonlicious.
Londonlicious is an event that features affordable set menus at a variety of popular London restaurants, such as Blu Duby, Budapest, Garlic's, London Wine Bar, Tamarine and Waldo's.
The delicious event has menus ranging from $15 to $40, so you'll be able to meet your budgetary needs.
Black Trumpet
In stark contrast to its usual menu that features entrées around $30 to $40 and other expensive dishes, for Londonlicious The Black Trumpet is offering a $20 lunch menu that includes an entrée plus an appetizer or dessert. (There is also a three-course dinner option for $35).
The Black Trumpet has appeared on lists of top London restaurants but has been more or less inaccessible to students due to its high prices. Londonlicious is an opportunity for students to try out items from the delectable menu.
While you may initially be deterred by the upscale atmosphere and the fact that they have a coat check, you'll quickly be drawn in by the quick and friendly service.
The seats are comfortable enough and the tables themselves (at least the one I was seated at) have a solid, grey tiled surface that frankly bred fear of damaging your phone screen should it be dropped onto the table too hard.
Once you're settled they'll bring you the menu and explain the options of Londonlicious and a la carte.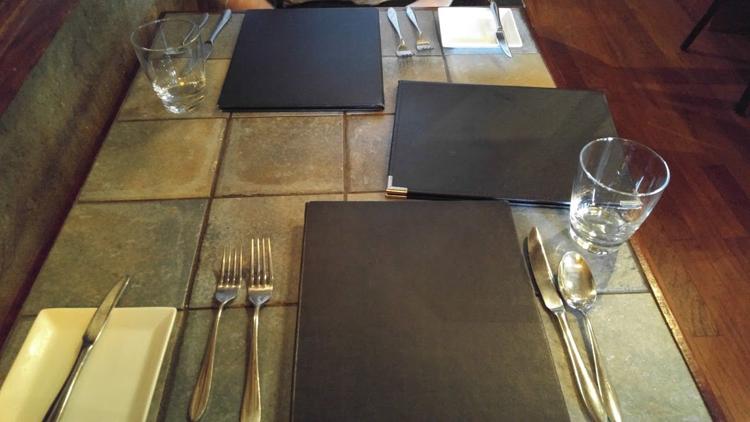 Food
The Londlonlicious menu itself ($20 for a two-course lunch) exhibits appetizer items such as pan-seared calamari, roasted butternut squash soup and tempura maki rolls, and entrée items such as a bison burger, spicy buttermilk fried chicken and seafood linguine. There are also a few options for dessert should you choose that over an appetizer (I recommend you don't).
On my visit I ordered the pan-seared calamari to start followed by the bison burger while my friend got a Caesar salad and spicy buttermilk fried chicken.
The dense and heavy bread they bring before your food is by far the worst part of the meal. Get excited because the food you actually order is fantastic.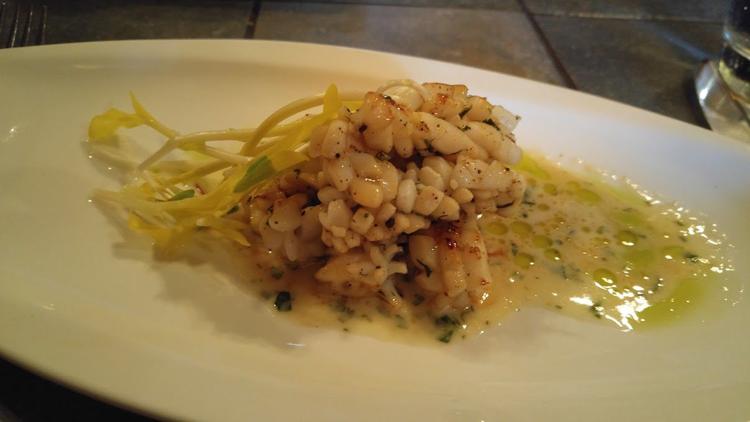 Pan-seared calamari: sweet sauce, mushy texture that melts in your mouth and mixes perfectly with the sauce, lots of pepper, good portion size.
Bison burger (with fries or salad): slightly charred brioche bun, lean burger, bacon onion jam, mushroom, greens, gorgonzola; everything mixes together into a delicious masterpiece that gets better with every bite. Very filling. Side fries were excellent as well.
My friend said the spicy buttermilk fried chicken was amazing and I'd have to agree given the small piece of it I tried.
Overall, I definitely recommend coming here and trying the place out during Londonlicious.
Rating: 4/5
Londonlicious runs until Feb 5. Restaurant options and menus can be found on their website.