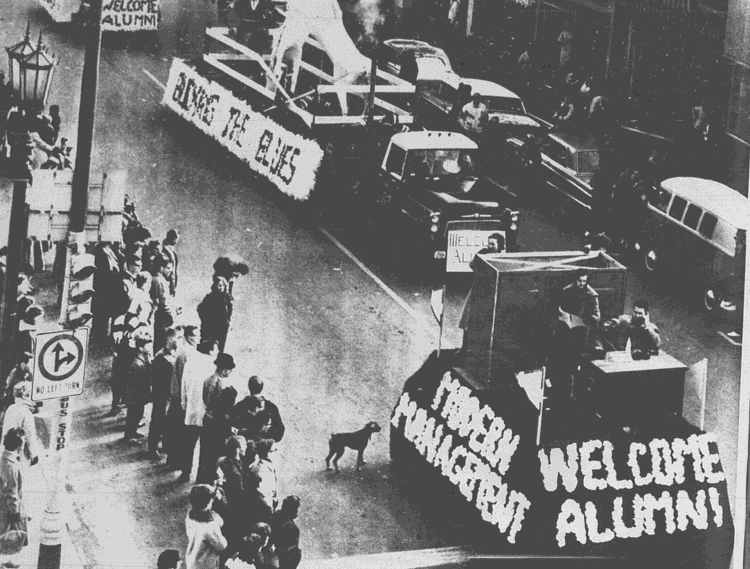 Today's Western University Homecoming tradition consists of flooding the streets decked out in purple to celebrate school pride. 
However, students of the past took it a step further by participating in an annual Homecoming parade.
The parade floats were created by various university alumni, residences, fraternities, sororities and campus organizations. All of them were competing for cash prizes, which would be awarded to the top parade floats by the Alumni Association. 
Judging was based on design, theme and craftsmanship. They were also judged on how well the floats connected to the overall theme of Homecoming weekend at Western.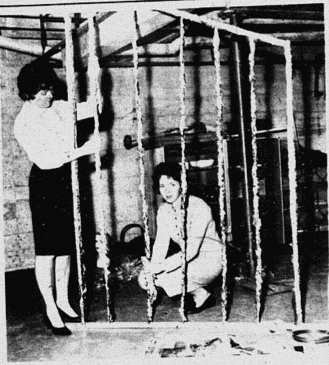 Prior to the parade, many groups made an effort to make sure that their float design and theme were kept top-secret, opting for a surprise.
On Homecoming, the parade floats made their way around downtown London in the early morning before making an appearance at the Mustangs' football field for judging.
The boys from the Alpha Kappa Kappa fraternity dominated the homecoming parade float contest from 1959 to 1961. In 1962, there were close to 25 floats for the homecoming parade, making the competition a tough battleground. 
Homecoming parades like this went on for decades, ending sometime in the 2000s. Here's hoping that this Homecoming tradition makes a comeback.