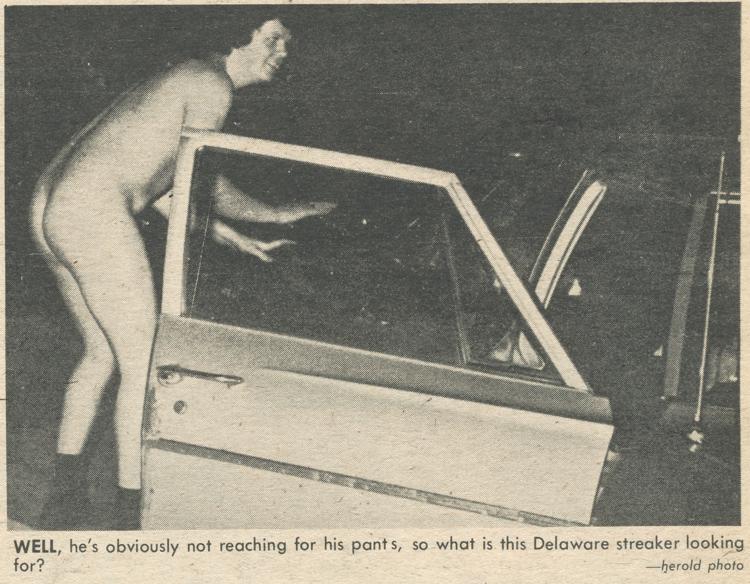 Running the "naked mile" after losing a game of beer pong might be common in 2018, but back in the early '70s, streaking was a new phenomena. In 1974, five first-year Western students initiated a streaking fad after running a couple of laps around campus in their birthday suits.
According to one Gazette article, "close to one hundred denizens of the women's residence voiced their squeals of delight as the streakers ran three laps around [Delaware Hall's] circular driveway wearing only smiles in the mild evening air."
The five culprits, overjoyed with liquid courage, received applause from a vast majority of the student population. In the '70s, running around campus naked was a carnivalesque attraction. Students were honoured that the trend had reached Western University after hearing rumours about it taking place across American campuses.
After an article about the noble streakers made the front page of the Gazette in early spring, more students hopped on the bandwagon. Fifty-eight Mustangs streaked from Thames Hall to Oxford Drive, and a lone streaker crashed the student-police beer bash event. On another occasion, a group of streakers racing through The Spoke were met with a barrier: the glass doors were locked.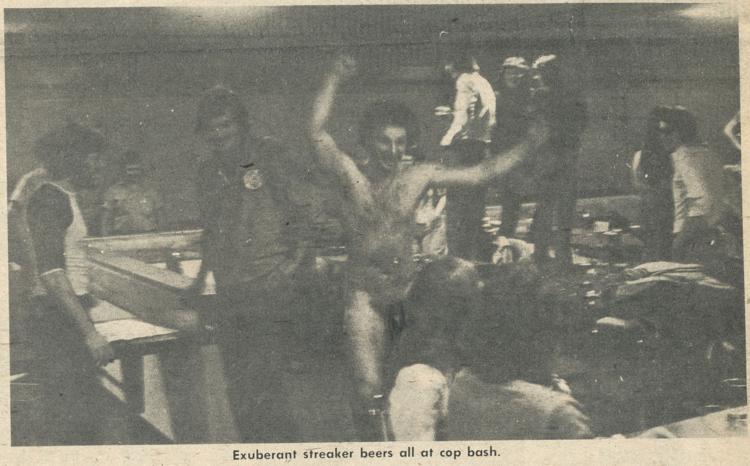 This discovery came after the lead streaker's junk bounced off the glass.
The phenomena has since died down. The only streakers on campus these days are students who are so bad at beer pong that they can't sink even a single ball into one of the six Solo cups.