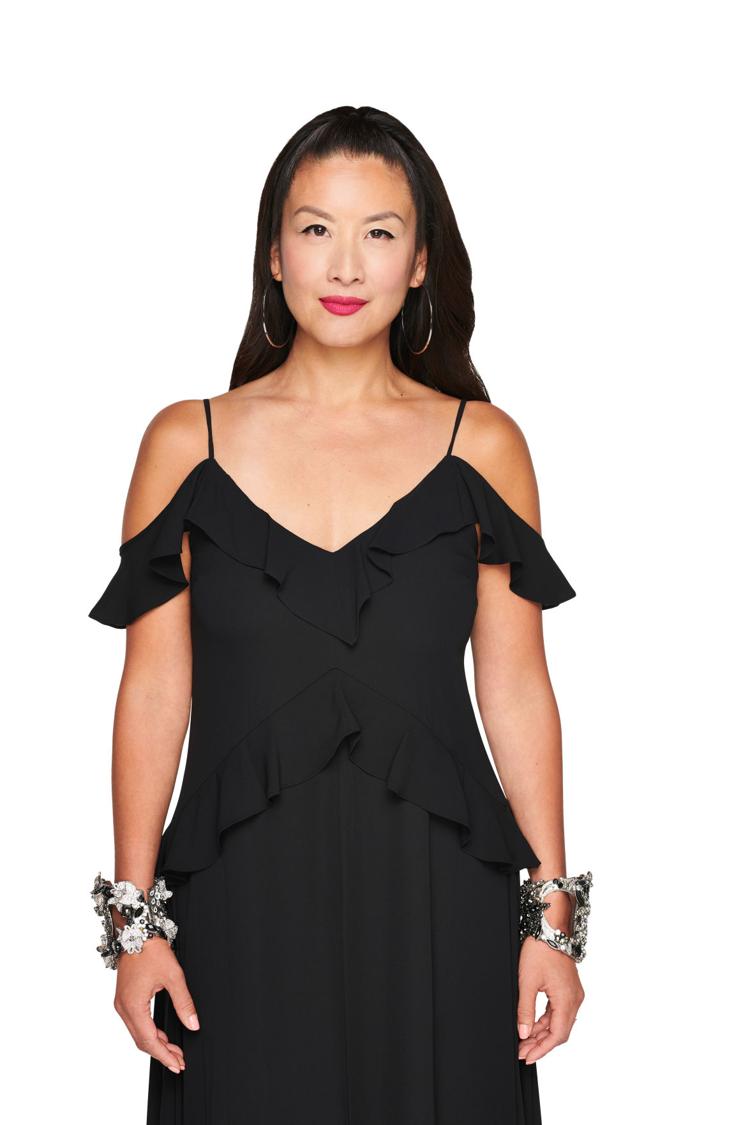 "What are you wearing? What's with your hair? Why do you talk like that?"
Like many international students, Western University alumna, prominent media personality and celebrity blogger Lainey Lui heard these questions over and over as she was growing up. 
The daughter of immigrants, Lainey spent half the year in Canada with her father and the other half in Hong Kong with her mother since she was six years old. As Lainey moved back and forth between the two continents, she became torn between two distinct cultures, never quite meeting the expectations of either. As soon as she adapted to the language, fashion and norms of one culture, she was quickly thrust back into the other.
Naturally, Lainey struggled to form an identity amid these circumstances.
"For a long time, especially through my childhood and early adolescence, that was confusing in a way that I couldn't articulate," says Lainey. "It can be scary to figure out that you are half this and half that."
"It comes up in small ways," she explains. "I went to school in Toronto, and everybody else had sandwiches, and I was bringing what they called 'weird Chinese shit.' ... As you get older, it's silly stuff, too. It's like the most popular, pretty girls at school are typically not Chinese. They look a certain way."
Looking back, Lainey has no regrets. The endless questions posed by her younger self formed the foundation of her character. She owes much of her resilience to her "warrior mother," who always supported her and encouraged her to be herself.
Lainey explains her earlier confusion translated into many stories to tell in adulthood, particularly through her work within the media industry.
"I have found that those experiences have helped me stay strong in an industry that doesn't typically welcome people who look like me," she says.
Growing up, Lainey doesn't recall seeing many members of the Asian community on television. For this reason, she believes she has an obligation to be seen and heard.
As a co-host of etalk and The Social, she feels grateful to be part of a diverse work environment. However, this diversity also results in significant pressures for Lainey and her co-workers who come from a variety of backgrounds.
She explains that members of visible minorities working in the media industry are often held to higher standards than the average white person. They get fewer chances to make mistakes because the comparisons are too easy, and stereotypes are quickly formed.
"If I screw up, I don't just screw up for me. I screw up for perhaps a generation of other Asian media personalities who are coming up behind me. That is totally unfair," she says.
"Sometimes being prominent or having a profile and being Asian or black or South Asian … can be a monolith," she explains.
Lainey emphasizes that the pressure of this monolith, a set of stereotypes that paint members of a visible minority group with the same brush, weighs down on these individuals within the media industry every day. 
"You can't decide not to put that pressure on yourself, but also the audience and people out there — our friends, our communities — they have to stop identifying one person as representative of a whole," she says. "Politically, we have seen the danger of only knowing one story and identifying another story as 'other.' "
It has become a primary focus for Lainey to address issues of inclusion and representation within her work.
She notes progress is being made with the success of films such as Black Panther and Crazy Rich Asians. However, she points out the fact that she can still name them means they remain standouts within the industry.
Lainey is often met with sighs of exasperation and rolling eyes when she speaks about these issues, but she believes people have no right to get bored with this conversation until there is no longer a need for it. 
She emphasizes the importance of telling diverse stories to break down the monolith — stories that could only be made possible with a more open-minded, empathetic approach.