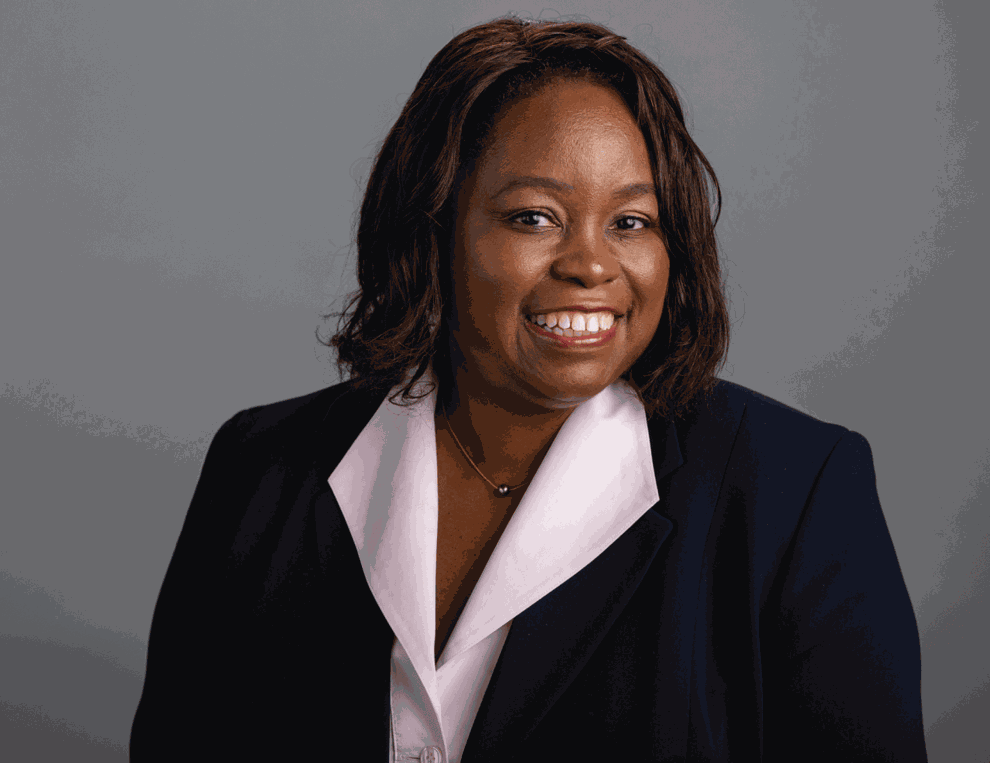 Looking back at the USC's 57 presidencies, one tenure stands tall among the rest — not only for what it accomplished, but because of the sheer magnitude of what it represented.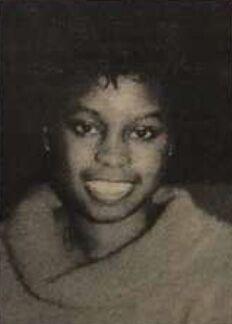 In 1985, Sondra Gibbons, then a fourth-year student pursuing a Bachelor of Arts, clinched the University Students' Council presidency, running against six other male candidates. She won the election by over 600 votes, the biggest victory-margin at the time. In the process, she became the third female USC president and the first Black person to hold the position.
Sondra, who is now a lawyer in family law, came to Western University to pursue her strong love for literature and writing that she first developed in high school.
"[My high school] also had an advanced program, dealing with literature and poetry, reading novels and I really enjoyed that course. And I thought 'I want to study more and learn more about English and writing.' And also always had the eye on going to law school," she explains.
She quickly became involved in student politics at Western and was elected as the general arts representative in her first year. She soon became the USC vice-president of student affairs and, in her upper years, also sat on the Board of Directors.
Sondra noted that the USC presidency was simply next on her trajectory.
"To me, running for USC president, it's almost like a natural progression. You've been in the organization, you've been on the board, you've been vice-president. Then the next thing to do is to run for president."
She faced constant barrages against her character, and the often-blatant racism and sexism took a toll on the candidate during the campaign. And while she notes that the campus community was relatively progressive for its time, it was unclear if they were ready for a Black woman to become president.
She draws from an infamous debate, when one of the candidates said Sondra "was just running to prove a point."
Despite the attacks on her race and gender, she won the election — clinching 30.1 per cent of the total vote. It was just the start of her journey as, soon, she would face even more challenges in office.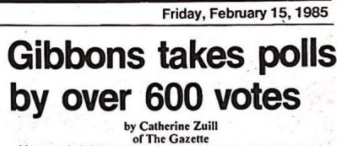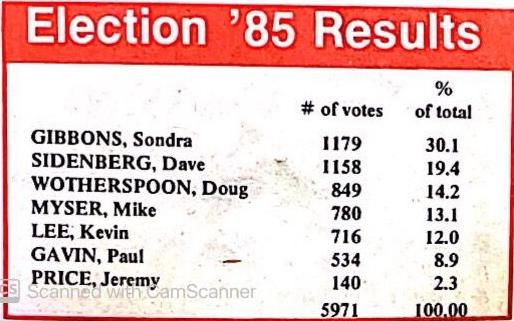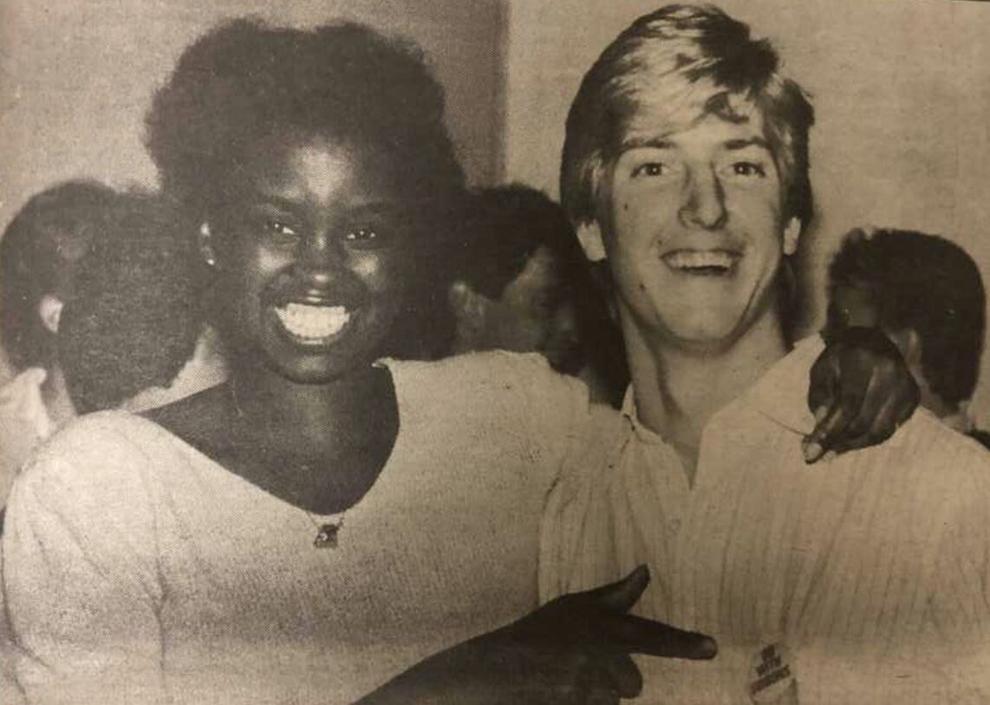 The mid-to-late 80s were a tumultuous time at Western and a time where social issues took the forefront of discussions. Sondra received backlash from opponents as she involved the USC in social justice concerns — ironically a practice that is almost synonymous with the USC today.
One of the major issues in the backdrop of Sondra's presidency was South African divestment, as she called for Western and the USC to stop investing in South African holdings and to take a stance against apartheid. Apartheid was an institutionalized system of segregation in South Africa. It politically, socially and economically disenfranchised marginalized individuals, particularly Black Africans.
"There was the entire issue of apartheid in South Africa. This was something that was going through student bodies. And to understand the climate, the USC had a policy, as well as other student bodies — like an actual policy on their books — that we wouldn't invest in companies that dealt with South Africa," she explains.
But her critics called on her to rescind the USC policy, saying that divestment was a "non-educational issue." They argued that the USC should not be involved in world politics.
A motion was eventually brought to change the policy, but the efforts were unsuccessful.
"If that motion had been successful, it would have been untenable for me. I would have had to resign," she says.
During her time in office, she advocated heavily for women's issues and would also oversee the ratification of the Muslim Students' Association as an official USC club, a move that garnered a lot of pushback at the time.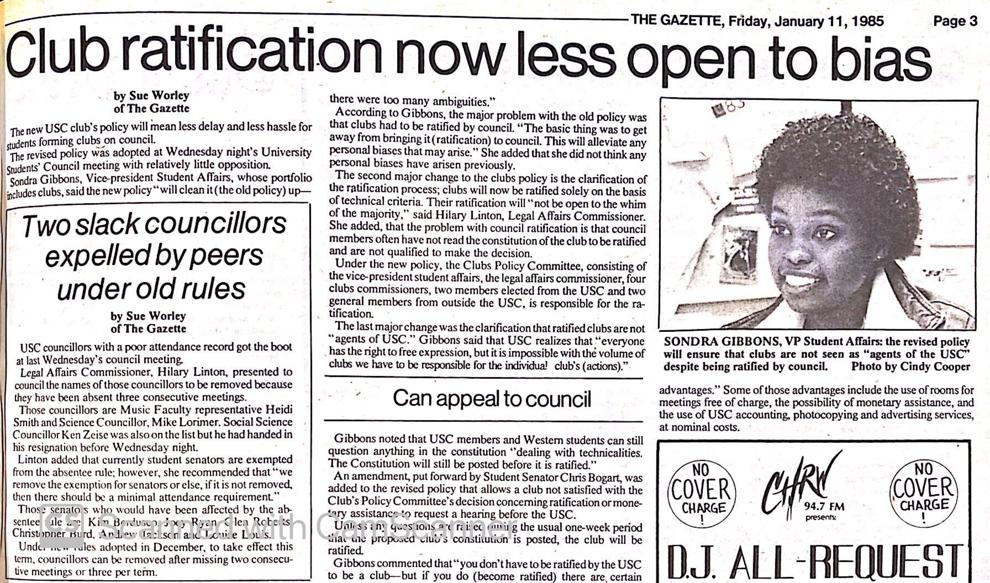 Her administration also passed a policy that would see a portion of student fees go towards the University Community Centre Daycare — now the UCC Flexible Childcare operated by YMCA.
Her term ended in 1986 and she continued into law school at the University of Windsor. After graduating, she worked at various firms in the legal field and is currently a partner at Waterous Holden Amey Hitchon LLP.
Looking back at her time at Western, Sondra notes that without support from her friends and colleagues, she would have never succeeded in her tenure.
"Because of some of these issues and things that were put in the way, I can tell you, frankly, that I did not want to go back on that campus for a year or two," she explains. "My history is [Western's] history. Every student that has an experience there, it is not the student's experience, it's the history of Western as well."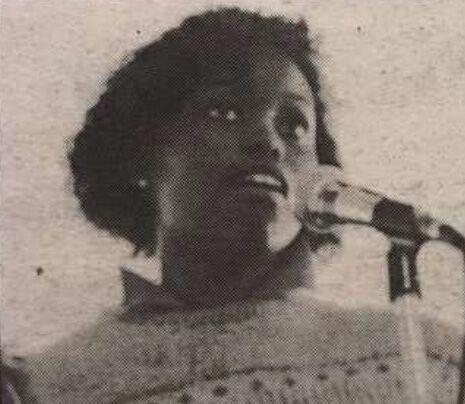 Despite Sondra's ground-breaking achievements, it wouldn't be until 2017 that students would elect the USC's next Black president, Tobi Solebo, over 30 years after Sondra left office.
Sondra stresses that larger discussions need to be had about the role of Black people and women in politics.
"Overall, it's becoming a wider, meaningful discussion. And beyond that now, how do we address it?" she says. "How do we address it in practical, result-orientating terms? How do we change? The discussions are just the beginning."
Sondra answers her own questions with a word of advice to women or people of colour who are looking to become student leaders.
"Don't ever not do something that you want to do because you think that these barriers, that are in place, are going to stop you," she says. "I don't think you can let the racism, or the sexism, stop you from trying."