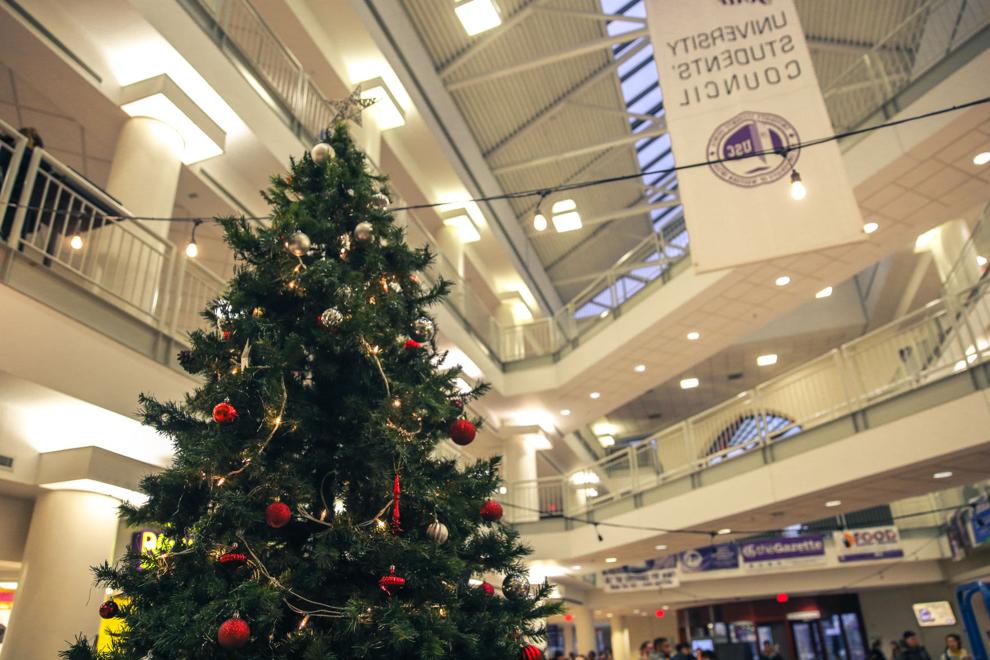 After being stuck indoors for so long, it's likely that you may need a little extra boost to your holiday spirit this year.
So, grab your jacket and a few extra bucks — December is a great excuse to have your own, distanced celebrations that can help you appreciate the little things.
Go see Christmas lights
They might be basic but Christmas lights are a great reminder of how uplifting the holiday spirit can be.
You can drive through neighbourhoods or if you're looking to save gas money, walk down the street — Christmas lights are a Canadian staple after all. Usually, doing an online search of lights near your area can lead you somewhere magical but if you're looking for a safe bet in London, Victoria Park is always the way to go.
Baking themed cookies
If you're no longer leaving cookies for Santa, why not make some for yourself? Whether you want a basic sugar cookie or the entire gingerbread house, there are a million sweet treats for you to try your hand at. Baking in bulk means that you'll have plenty to share, so while you may not be able to celebrate with your friends and family — dropping off a small token of holiday cheer can go a long way. 
Holiday movie night
If your roommates or family are also looking for some entertainment, this could be the option for you. Celebrate at home with the ones you live with or invite friends virtually for a Netflix party. You can try a lineup of the Christmas classics or new holiday favourites — either way, it's the perfect night to set the holiday mood. 
Writing holiday cards
Admittedly, no matter how you celebrate this year, the holidays are going to feel a little bit lonelier than before. Take the time to help alleviate these feelings. You can write to a friend who may need a little cheering up or you can send a card to a veteran or hospital patient. The London Health Sciences Centre runs an e-card website all year round, or you can send physical holiday cards to an armed forces member.
So, not all is lost Mustangs, with these activities, you might be able to make your holiday season — and someone else's — a little bit brighter.