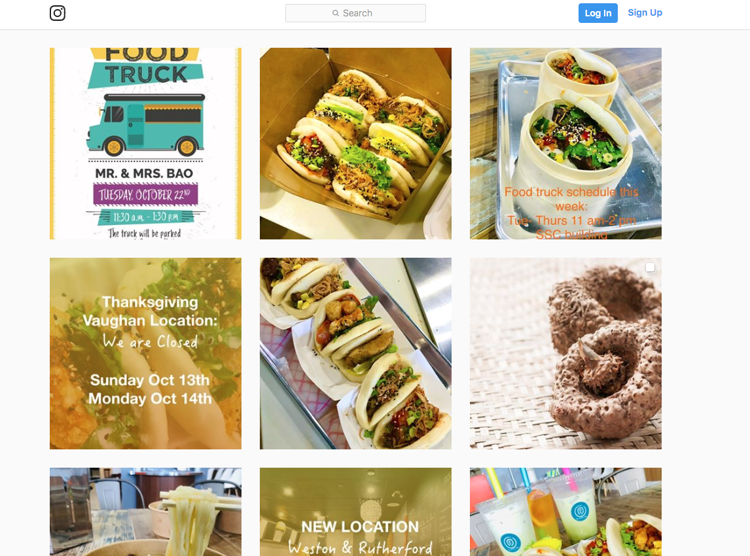 Mr. & Mrs. Bao is a London-based Asian fusion food truck. Standing on campus outside of the Social Science Centre the grey and white-bricked truck has added diversity to Western University's eateries since 2017.
With winter becoming far too cold for the food truck to operate, many students have noticed the Western staple has disappeared from campus grounds. Not to worry though, as a permanent restaurant will be opening in early February on the corner of Oxford street and Wharncliffe avenue. 
Julia Hou, the "Mrs" of Mr. & Mrs. Bao, always knew she wanted to open a restaurant. 
"I think I've always known ... on my little vision board I made for myself, opening a restaurant was always on the list. Steven has really helped to make it come true," said Hou.
Steven Mao, Hou's husband and business partner, on the other hand, stumbled upon it more gradually. After meeting Hou in college, falling in love and eventually getting married, Mao and Hou decided to target the Asian comfort food industry they feel is often overlooked by local eateries.
"When we were in university, there was a lack of wholesome Asian meals available on campus. There were different options, but none of it tasted like home. What we did was really try to base our menu off of things that we felt could be staples, like people could enjoy them everyday and it could make people feel good eating it," explains Hou. 
Combining their personal flare a more traditional, comforting flavour, their menu features bao, bowls, boba and more. The conceptualization of items like pork and spring onion comes from food that they had growing up, but with their own original touch. 
"You wouldn't find exactly what we offer somewhere else, but you can find the inspiration that lights these things," Hou says. 
Despite the excitement, opening a restaurant has its hardships as well. Compared with running a food truck, the level of service and intricacy it takes to run a restaurant is widely different.
"When we sell-out, we sell-out," Hou explains with regard to running a food truck. "With a restaurant, you're there for the community all the time. You have to make sure that everything you offer is always available," Hou says.
Not to mention, this particular location has its own difficulties. The food truck has regularly served Western students, who in majority leave the city from May to September. This makes becoming a local presence of the utmost importance and is the Bao's main challenge to overcome when opening their new restaurant.