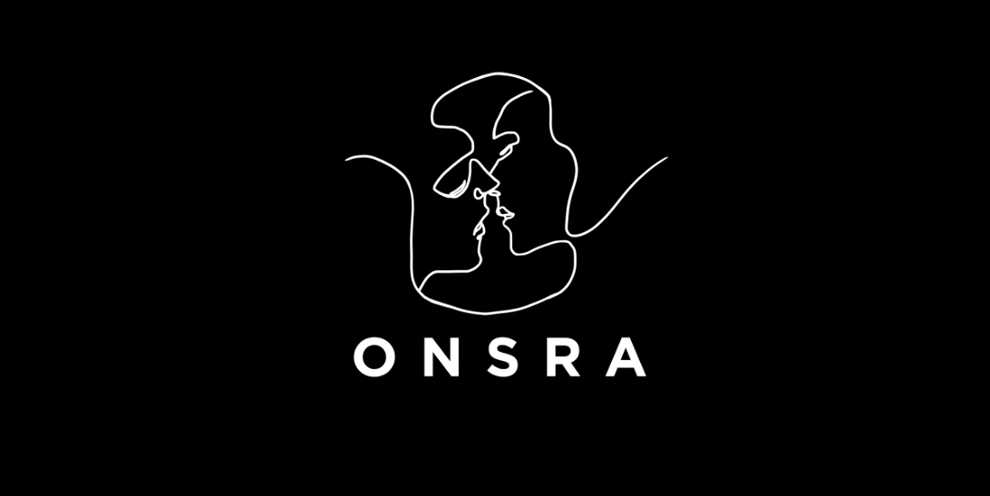 Lights, camera and action — the CAISA fashion show, known as the largest student-run charity fashion show in Canada, is approaching their annual show a little differently this year. 
Historically, the show has attracted audiences as large as 1,400 students for a spectacular and dazzling performance. In light of the coronavirus pandemic, CAISA has moved its entire operation online and will produce a documentary show. Instead of bar night socials and runway rehearsals, this year's models got virtual make-up artist lessons, delivered scene props and practised their dance moves over Zoom.
The production is titled "Onsra," which means "the bittersweet moment when you realize your love won't last" in the Boro language. It aims to explore the nuances of young love through five scenes, inspired by the play Orpheus and Eurydice by Ovid.
"The target audience is students who would appreciate the volatility of emotions that comes with being young and in love. Everyone [will be able to say they've] felt and experienced that," says Muktaa Badami, a creative director of the show.
The production will also include interviews with models and behind-the-scenes footage.
"Viewers will get a good behind-the-scenes look on how much effort putting on a show of this scale takes," says Badami.  "Everybody will get a chance to shine." 
Producing a virtual fashion show of this scale is no small effort. It required greater creativity and commitment from everyone involved. 
"I do believe that commitment and dedication are standout traits for our team this year, who worked hard to overcome many obstacles," says Adela Lam, executive director of the show.
The CAISA Fashion Show raises money for the Children's Health Foundation every year. This year, the show is supporting bioinformatics research that designs computer programs to process data for personalized patient care. The project aims to help those with pediatric diseases such as childhood cancer.
To raise money for the Children's Hospital, the executives held virtual fundraisers, which included two closet auction drops, a "skills" auction and digital Christmas and Valentine's Day cards. All virtual events were run by volunteers from the executive team and models.
"As phenomenal as the show is, what fuels it is the fact that we're doing it for the children's community and the cause behind it," says Sreenidhi Jaganathan, a model in the show.
In lieu of physical ticket sales, the documentary will premiere virtually on May 8 for those who donate to the charity.
In addition to alternative fundraising, the show found ways to conduct auditions, choreography and video production while completely virtual.
Dance rehearsals occurred over Zoom and models had their clothing and props delivered to them before their shoots. Each model was photographed by themselves or by roommates while photographers and videographers directed them over Zoom.
A professional hair and makeup artist held online master classes for each scene, walking models through the creation of their specific looks.
"I liked that I had more creative liberty with my makeup and photoshoot … it was a lot more collaborative [than being] seen as just a pretty face," says Jaganathan.
The executives also found a way to synchronize the dance moves of people filming from completely separate locations.
"It's tough to coordinate dancing on Zoom with lags in music or video. My choreographer did a wonderful job of keeping it honest of how to do [the dances] properly," says Janak Pathak, a model in the show.
Despite the virtual nature of their experience, models enjoyed their time and found ways to bond with each other.
"Whenever I hopped on Zoom and saw everyone, [they were] all so positive and always cheered each other on," says Jaganathan. "It was a really good reminder that even during a pandemic there are people you can get to know and new people who you can vibe with."
Although models say that the virtual show won't be the same, but there are some advantages to the new format.
"It's a great way to reach a way bigger audience. There is a limit to the amount of people you can reach in an auditorium, but [a documentary] can branch out to as many people as possible," says Pathak. 
Overcoming all hurdles, the show's organizers are proud of the work they have accomplished.
"Whether the show is physical or virtual … we are dedicated to showcasing the theme to the highest quality standard. This does not change regardless of the format," says Badami.
Details regarding donations and the documentary's premiere will be released on social media closer to May 8.