Walking into the Mustang Lounge, there were parts of OWeek were recognizable and other parts were new. People waited in line, tech crews milled about, plenty of people held up their fingers forming a "W" — these aspects were familiar to any seasoned Western student.
What wasn't familiar was event-goers wearing masks and solitary chairs spaced throughout the Mustang Lounge to prevent idle conversation.
Between the darkness and stage smoke, the room had an intense air of anticipation — and the night to follow did not disappoint.
Priyanka Love, the first winner of Canada's Drag Race, starred in OWeek's Drag Show hosted on Thursday night. 
Several other performers were in attendance, including Eve 6000, Vanity, Bettie Rebel and Nicki Nastasia. For an over an hour, frosh were treated to captivating lip-syncing, sensual dancing and witty repartee.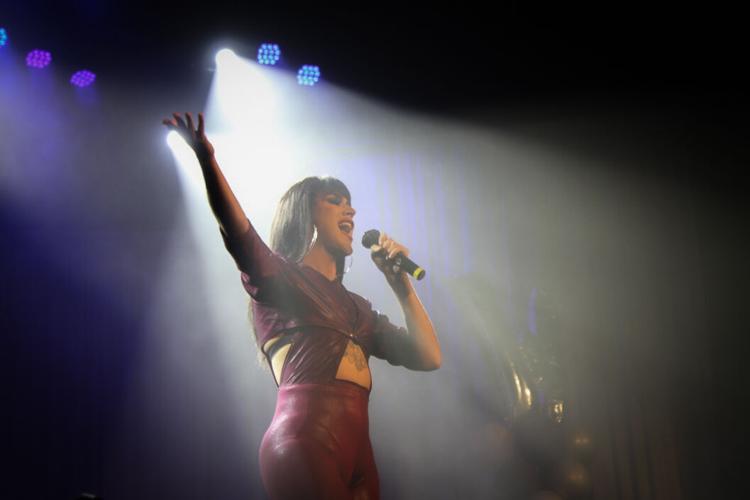 To kick the night off, Priyanka emerged on stage donned in a glittery silver bodysuit and began dancing to a beat, which slowly morphed into "Crazy in Love" by Beyoncé. As the audience clapped along, their enthusiasm only grew when the drag queen introduced herself with her famous catchphrase "My name is Priyanka, say my name!"
From there on out, the show was a series of continual hits; next to the stage was Eve 6000, who wore a silver loose-fitting dress which billowed out as she spun to the song "A Thousand Miles" by Vanessa Carton. 
She was followed by London-native Bettie Rebel who was dressed in a black leopard bodysuit and knee high boots, which was paralleled by Vanity's shimmering gold halter dress. Vanity lip synced to "Levitating" by Dua Lipa but the highlight of her performance was a mid-routine handstand that had the crowd cheering wildly.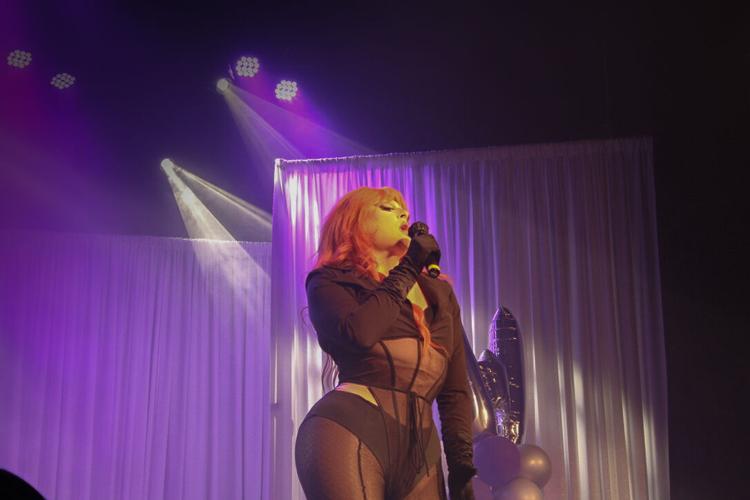 Nicki Nastasia was the final performer before intermission, lip-syncing to "Cumbia Medley" by Selena on a stage flooded with brilliant green and white light.
Eve 6000 began the second portion of the event with a sensual version of Celine Dion's "It's All Coming Back To Me Now." To the lyric "when I see you like that" the drag queen lifted the hem of her floor-length white gown cheekily, adding a sense of humour to the number — much appreciated by the audience, if the sudden explosion of laughter was any indication.
Priyanka ended the night with two performances in one. One second she was dressed in an all-white outfit lip-syncing to "My Heart Will Go On" by Celine Dion with the crowd waving their iPhone flashlights — and the next she was shedding the overcoat only to reveal a slinky gold dress with a leg slit.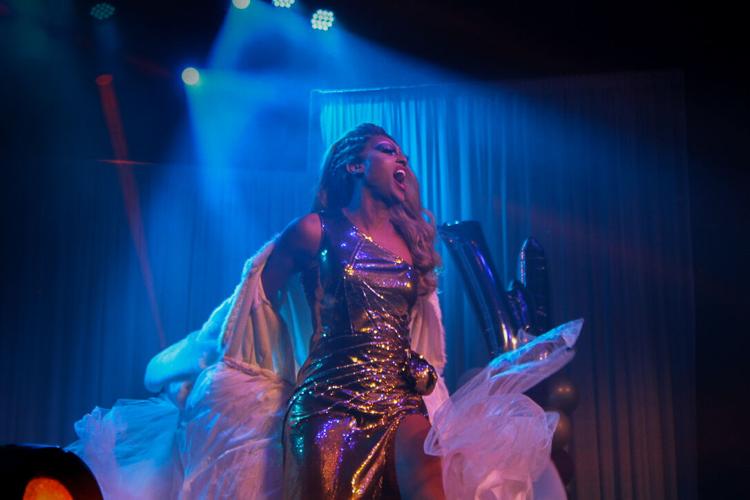 The most interesting part of the evening was when Priyanka spoke to the audience at length, even poking fun at a few of the cameramen. When the audience reminded her of OWeek, the star began to comically speculate what the "O" stood for – some guesses included orgasm, obstacle and some form of STI.
When prompted by a student, Priyanka said the best part of being a drag queen was the audience connection and being able to create an escape for them. The reality show star seemed most relatable when she talked about how she spent quarantine, which included binge watching Desperate House Wives and ordering taquitos from 7-Eleven on UberEats.
All in all, the event was one for the books — whether you were watching in-person or virtually, the consensus is undoubtedly the same: long live drag queens.