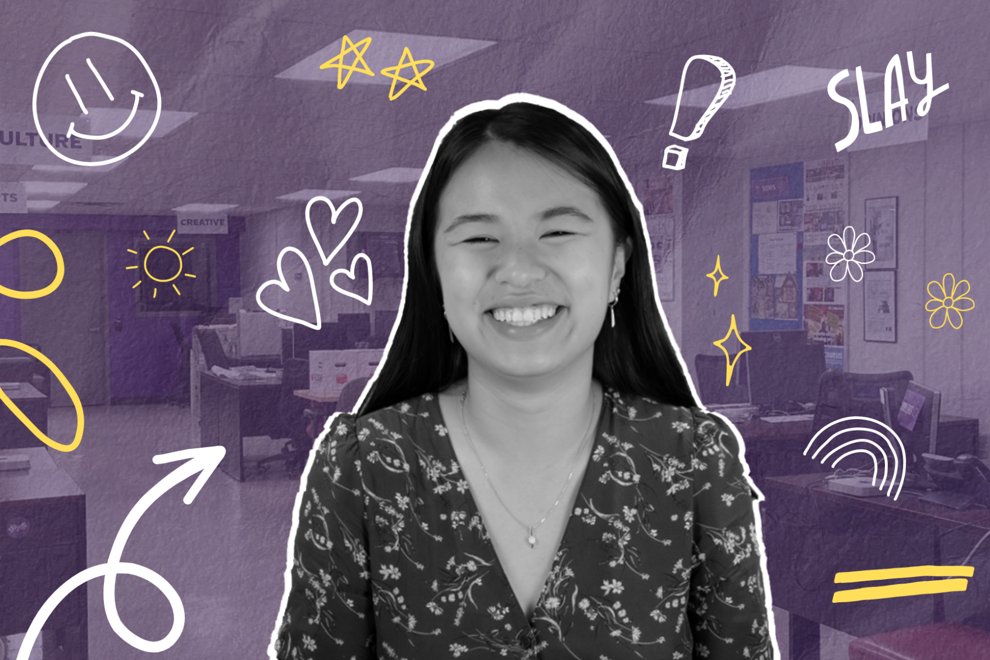 I have a confession to make: I am a serial first dater. 
I've been on five first dates and zero second dates. I've been formally rejected twice: one guy said he didn't see us "long-term," and another got into a relationship with someone else. 
A majority of the time, we both stop texting each other after the date. 
Although I'm usually not interested in seeing them again either, I can't pretend like it doesn't hurt my ego that I haven't been on a second date yet. How can these men not propose after talking to me for an hour? I'm an extremely fun and easy-going person! 
I've also recently traded in dates with pre-med and med students for Ivey students. As a result, I've found my recent escapades have felt less like coffee dates and more like coffee networking. 
"What's your definition of success?" asked one Ivey student, a question I struggled to answer as a 21-year-old woman, whose mom still buys a majority of her clothes. 
While I haven't found a ton of romantic success on these dates, I have learned a lot about corporate culture and the recruiting process. 
I've only had to formally reject one person so far. He was a nice guy and there was nothing wrong with him, but I didn't feel like seeing him again. When he texted me a few days after our first date asking to hang out again, I wasn't sure what to say. 
Like many of my text messages to my suitors, my response to him wasn't written by me — it was written by a standing committee of my friends and roommates. 
We drafted three potential text message responses and chose the best one to send — something that was friendly, but not too friendly, and firm, while not being hostile.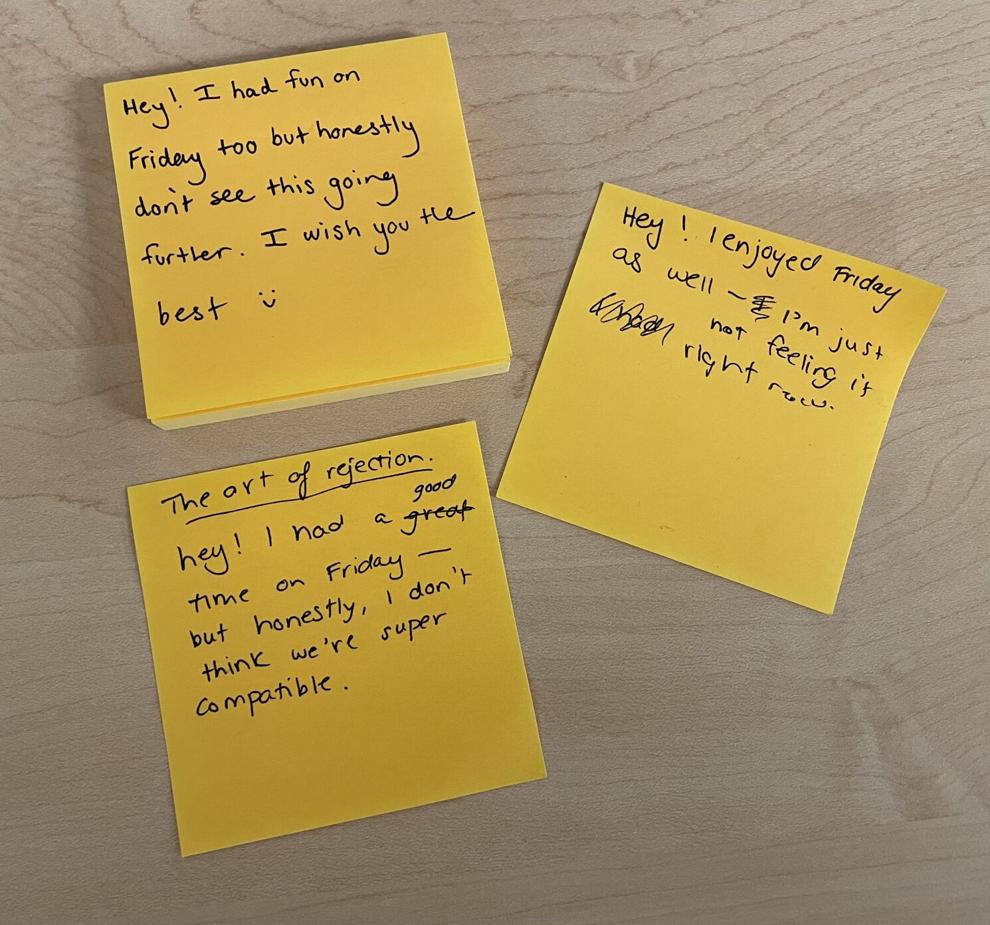 Several first dates later, I don't feel I've gotten much out of the dating scene other than a free latte here and there. While I was initially excited by the prospect of "putting myself out there," now I'm wondering if I should put myself back in there and just stay at home. 
I've deleted Tinder and Bumble. I kept getting weird sexual messages on Tinder — one guy asked me if I wanted to "drink him," and I, unfortunately, declined this generous offer. I deleted Bumble because I'm just too lazy to message a guy first. 
I've kept Hinge because it feels slightly more intentional, but I'm taking a break because scrolling through a constant carousel of men is desensitizing, and makes me feel like I'm trying to pick out a prized cow at a county fair. 
This is different from what I imagined my undergraduate love life to look like. When I first entered university, I expected a handsome stranger with a love of feminist literature to see me reading under a tree and instantly fall in love with me. 
Maybe I've just been reading under the wrong trees, but this has not happened to me yet. Until it does, I'll continue going on dates with strangers and sipping on my free lattes.