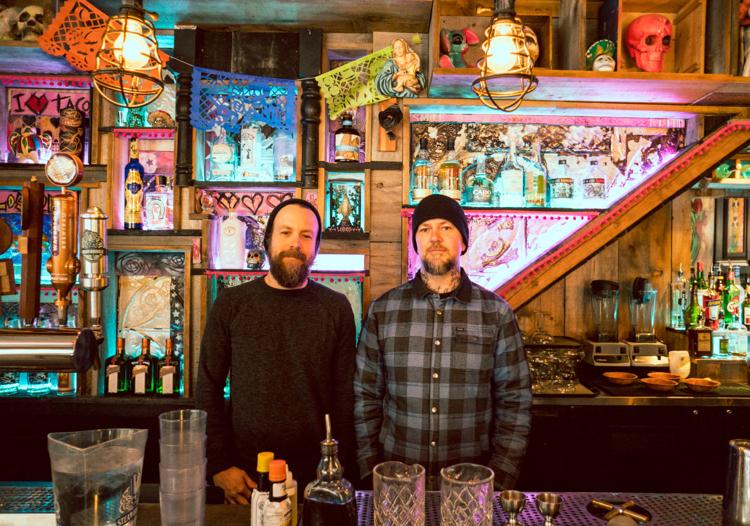 As one door shuts for the Wolfe brothers, with the recent announcement that the restaurant co-founders will be closing their casual fine dining restaurant, Wolfe of Wortley, two doors will open. 
A post on the restaurant's Facebook page stated that the Wolfe of Wortley will be closing its doors sometime in March, making way for two new restaurants: Wolfe Pack Company Bar and Through Thick and Thin. 
"For us, Wolfe of Wortley was really like a passion project," says Gregg Wolfe, citing that the posh restaurant, which serves up everything from cold-smoked oysters to chicken fried duck hearts, has outgrown itself as the reason for its closing.
Space was a major deterrent for the restaurant, having only 24 seats available. And while the restaurant did receive widespread acclaim after Air Canada listed it as one of the country's best 30 new restaurants in 2017, the title also created a high-end perception of the Wolfe of Wortley that the brothers never envisioned. Even though the listing did bring in hungry customers from far and wide, it also pigeonholed the eatery as a "special occasions" dining experience for locals.
"The people in the neighbourhood will sort of walk by, and they'll think that they need a reservation to come here or that it's expensive, not realizing that our menu prices will be equal to or cheaper than a pub or something," says Gregg. "We're not closing in, defeated with our heads down at all. We're taking a step into another direction which we're all happy [about] as a team."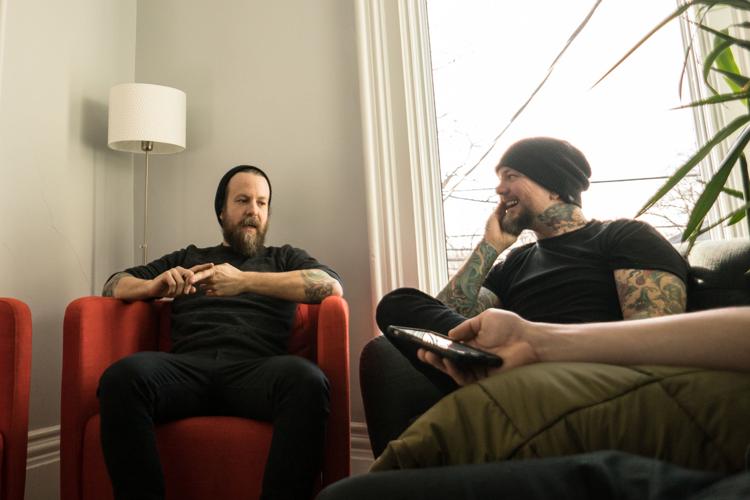 Two new beginnings 
The Wolfe brothers have made a name for themselves as the restaurant owners who use eye-catching, extravagant decor and unique food combinations at their London-based restaurants: The Early Bird, Los Lobos and Wolfe of Wortley. They plan on expanding their unique brand with two new restaurants. 
The Wolfe of Wortley is set to close sometime in March with a simultaneous opening next door, a former bakery which the Wolfe brothers will turn into Wolfe Pack Company Bar. The eatery will be triple the size of the former restaurant, and the entire kitchen staff at the Wolfe of Wortley will be moved into the new space.
According to Justin Wolfe, the new eatery will hold about 60 customers, include two patios, and serve dishes that are currently on the menu at the Wolfe of Wortley — plus some additional adventurous and casual menu options. The restaurant will run longer hours as well, with Wolfe Pack Company Bar serving up both lunch and dinner, as opposed to Wolfe of Wortley's, which only served dinner. 
The brothers believe that Wolfe Pack Company Bar will appeal to a broader demographic in London. 
"There's lots of kids in the neighbourhood. It's very family-driven down there," says Justin, citing that the new restaurant, which he describes as a pub-style restaurant that will have the Wolfe twist of flavour flair and over-the-top decor, will offer more of a comfortable setting for locals.
Once employees and customers at Wolfe Pack Company Bar are settled in during the summer, the Wolfe brothers begin preparing for the opening of Through Thick and Thin: a pizzeria that will have Detroit-inspired pan-fried pizza and New York-styled thin crust pizza. Through Thick and Thin will occupy the soon-to-be-closed Wolfe of Wortley lot.
Currently, the brothers have been frequenting Detroit and Toronto to research exactly what their deep dish will taste, smell and look like. 
"We've always been into doing our research and not trying to steal an idea, but just to try to see what's out there and what we can do to add our own flavour to that," says Gregg, adding that the restaurant will also serve delivery and take out. 
They are sure to bring a flair of the dramatic to pizza and pub-style dining, expanding their brand of flavourful and unique menu options.