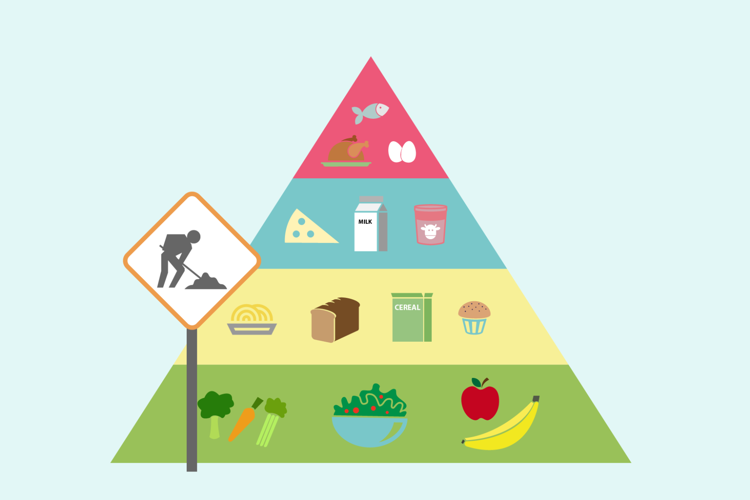 Healthy food always seems to take a back seat when exam season rolls around. 
While living life off of ramen and Kraft Dinner may seem like the most convenient option during exams, there are better ways to eat healthy, cheap and fast — from breakfast to dinner.
Although it may seem like you're wasting precious study time, meal prepping and eating healthily helps you maintain a good lifestyle during an extremely stressful period.
During exams you don't have much time to buy food from the grocery store, but the following recipes use everyday staples found in your kitchen.
Here are some of the fastest, cheapest and healthiest meals to eat while cramming for those tests.
Two ingredient "pancakes" (gluten and dairy free)
These are less like pancakes and more like a thick crepe. But they do only include eggs and bananas, making for a simple meal prep. You can add fruit, nuts or vanilla extract to enhance the taste of this delicious dish.
Greek yogurt with berries, honey and walnuts (gluten free)
Greek yogurt is full of protein and has less sodium and sugar than regular yoghurt. It's also more filling and can help you power through your morning. Mix in some berries and walnuts, as they are foods proven to support brain health.
Peanut butter on toast with bananas (dairy free and vegan)
Peanut butter is a great source of protein — put it on some toast and add some bananas on top for a filling meal on the go.
Penne pasta with any meat and vegetables (dairy free)
Pasta is a versatile dish that is pretty simple to make. Add in some meat (ground beef or chicken recommended) and vegetables (freezer or fresh) to create a balanced meal. Pasta can also make a lot of leftovers and you can reheat it whenever necessary.
Grilled cheese with apples and deli turkey
Everybody loves grilled cheese, but it can be full of saturated fat and calories. Try using olive oil instead of butter to reduce the fat and calories and add some thin apple slices and deli turkey to the sandwich to hit all four food groups.
Pork chops with saltine cracker breading (dairy free)
Pork chops are some of the leanest cuts of pork, meaning it contains more vitamins and minerals and less fat. To create a breading, beat some eggs together and dip the meat into it. Sear it on the stove top and add some crushed saltine crackers on top of the meat. Add some apple sauce and it'll be like mom's home cooking.
 Tuna and corn salad (gluten free)
Just like berries and walnuts, tuna is proven to support brain health. Add some lettuce, cherry tomatoes, canned corn and some olives and in just five minutes you have a substantial salad.
Bean and minute rice burritos  (vegan)
The best thing about burritos is they're easy to make and you can put whatever you like in them. You can use minute rice and canned beans for your base and add as many toppings as you please.
So, while it may be easier to grab a Starbucks and live in the library for a few weeks, your body will truly be thanking you choosing these healthy alternatives. 
After all, you only get one body — fuel it as well as you can.