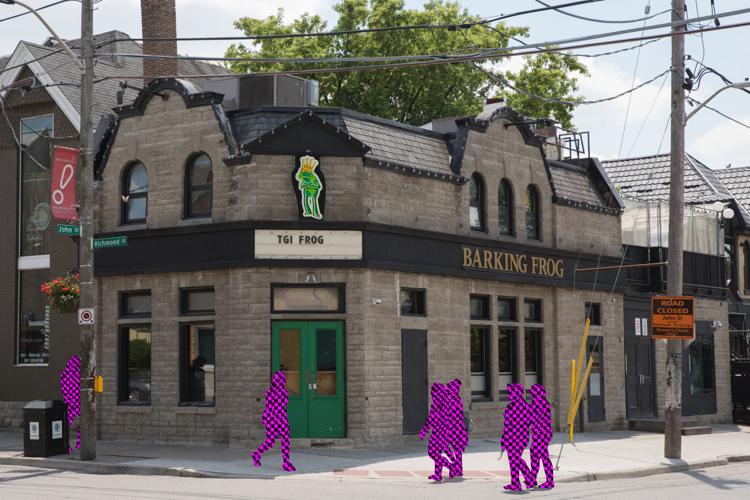 While London is once again bustling with students who are infamous for "knowing how to party," the city is making sure Richmond Row does its part in maintaining health and safety regulations.
Outdoor patios in London have been open since June 12, which brought an influx of young people out of isolation and back to their favourite restaurants downtown. Provincial law mandates that patrons stay seated at the venue with tables set two meters apart and capped at six people.
As per stage three regulations, restaurants and bars are now permitted to have guests indoors; serving food, drinks and hosting live entertainment. However, earlier regulations still stand and dancing is strictly prohibited — leaving clubs without their main attraction. Additionally, face coverings are required by law when entering any enclosed location.
Bars and restaurants are also required to maintain customer logs for 30 days to support contact tracing.
While London businesses are maintaining efforts to keep people distanced amid the pandemic, not all students are confident returning to London's night scene.
"Clubs are a [coronavirus] petri-dish," said Jing Yan Li, a student in her second year at Ivey Business School.
Although restaurants are attempting to standardize distancing, Li doesn't believe students will follow suit.
"I think that, especially after not really being able to go out for a lot of the summer and not seeing friends and stuff, a lot of people are probably going to be looking for social interaction," she explained. "If you're sitting at a table and you see someone you know at another table, I don't doubt that people would just get up and go say 'hi,' chat, mingle and things like that."
Even if distancing measures are upheld indoors and on patios, fourth-year kinesiology student Lauren Giuffre has her doubts about visiting Richmond Row hot-spots after wandering London streets this summer.
"There definitely are [social distancing] regulations in place on the patios but the line-ups are packed around the corner. What's the point?" asked Giuffre.
Currently Barney's, the El Furniture Warehouse, The Barking Frog and Cowboys Ranch have opened outdoor patios. Indoor seating is also now available at The Ceeps and the El Furniture Warehouse.
As fall approaches, Lost Love Social House has teased a rooftop patio on their Instagram, set to open as the school year begins.
Despite the effort to attract students back to Richmond Row, the idea of standing six feet apart from friends has many Mustangs focused on alternative social gatherings. Though large gatherings at home also come with their own set of risks.
"I'd definitely spend more time in house gatherings just because there's less regulations about it," said Giuffre. "You can have people over and do what you want versus going out and paying for drinks … it kind of restricts your night."
Gone are the days of busy line-ups and crowded booths: welcome reservations and seated dining. The 2020 party scene is being painted in a different light than what returning Mustangs are accustomed to.
"It sucks … I always said that before I graduate, I'll go [to clubs I haven't yet visited], but I didn't go in the past two years and now I can't go because they won't be open," said Li. "It's a missed opportunity."
---
This article is part of our annual Frosh Issue, read the full issue online.