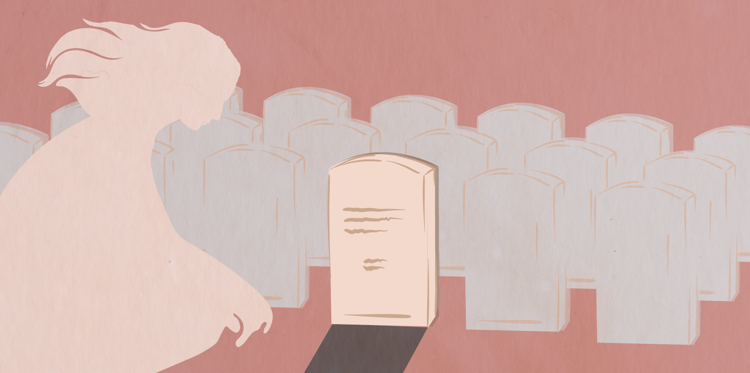 At the 100th episode of The Walrus Talks last Monday evening, award-winning journalist and commissioner for The Truth and Reconciliation Commission of Canada, Marie Wilson, reminded Londoners that the nation still has work to do when it comes to remembering its own troubled past.
Shelley Ambrose, executive director and publisher of The Walrus, has been working for over 15 years to create a platform for discussion surrounding fact-based and independent subjects that require attention. 
Monday's talk featured eight renowned authors, journalists and performers who spoke passionately on their experiences with memory. Some recounted personal stories integral to their development, while others spoke to the future of society and its reliance on the concept of remembrance.
Over 750 people attended the London talk, with 100 being students from Western University.
"Our goal is to create forums for conversations about Canada and its place in the world. I don't have to tell you that Canada's conversation is complex and necessary," Ambrose says.
The diversity of the panel spoke to the importance of remembrance as a concept fundamental to the human experience. One can remember their own experience, honour the suffering of another or consider the micro and macro impacts of major social and political events throughout history. 
To Wilson, acknowledgment of the thousands of unknown children lost on Canadian soil due to residential schooling requires nationwide remembrance.
In an emotional personal anecdote, Wilson remembers a visit to her parent's grave sites where the visceral image of their names etched on tombstones brought her to tears. She rounds out the experience to comment a larger, more complex issue that Canada has long since buried without proper recognition.
"I also see another gravesite in my mind's eye. Just imagine the lonely isolation of rural Saskatchewan: weathered white faces, fences with fading teddybears. It's the burial ground of Regina Industrial School — one of Canada's oldest residential schools. Feelings overwhelm me," she shares. "What if the children lying here were my ancestors? What if the children and grandchildren in my life were taken away by government agents, police, religious leaders with promises of good education only to end their short little lives in such an abandoned field, plots overrun, graves unmarked?"
Wilson leads the audience to a time and place easily isolated from our minds and memory due to a systemic lack of recognition, reporting and acknowledgement across the nation. 
Wilson explains that the TRC created the National Residential School Student Death Register, which is the only national effort ever made to record the names and burial sites of all students who died in residential schools. However, due to negligent record keeping, this effort is far from complete. Countless children succumbed to illness, perished in fires in condemned school buildings, and drowned or froze during attempts to escape the institutions they were trapped in: Institutions that were built by the Canadian government and churches that stripped thousands of Indigenous children from their families and cultural ties. Unmarked grave sites scatter the country as resources, research and analysis dedicated to reconciliation continue to run scarce.
But those who choose to remember the major loss carved into Canadian history have the ability to effect change and honour the seven generations of Indigenous peoples that have been harmed by this damaging past.
"As my heart and mind return to this Saskatchewan field, I remain hopeful," Wilson expresses. "Communities there, churches and governments working together to identify the buried, reconnect family ties, protect and consecrate the grounds where the children lie. Historic strangers now working together in the name of social justice and reconciliation for the sake of those children."
Wilson confronts the Canadian tradition of remembrance through national monuments and ceremony and questions why there is no such recognition for the countless lives lost on our native land at the hands of other Canadians. 
"We have a long history of learning the names of the fallen on public monuments to victims of war. Even more powerful is the experience of hearing those names aloud. Children's names; they didn't go to war. They went to school," she says.
Acknowledging the names of the deceased transforms statistics into victims and promotes empathy across otherwise estranged communities. A child lost in residential schooling is no longer a number, but a human — with a family and a future they did not get to experience. Knowing these names would force Canadians to contemplate the massive tragedy that has seemingly been dismissed for decades.
Wilson's talk challenged the idea of remembrance and the way that Canadian history has selectively chosen what events to remember and honour. To her, and thousands of other Canadians, there are still many stories that need to be publicly learned before they can be remembered. 
Wilson believes the large-scale loss of life that occurred within the government regimented walls of Canadian residential schools needs to be acted upon at the national level and that it must begin with everyday citizens — like the ones working together in compassion near those fields in Saskatchewan. 
"We all have work to do: governments, all sectors of society, people like you and me. We need to act as non-partisan priority of those TRC calls to action. This is just beginning to take hold in Canada as we depend our understanding of our own history. And so, in the season of remembrance, I remain standing and speaking from a country wide field of heartache and possibly.