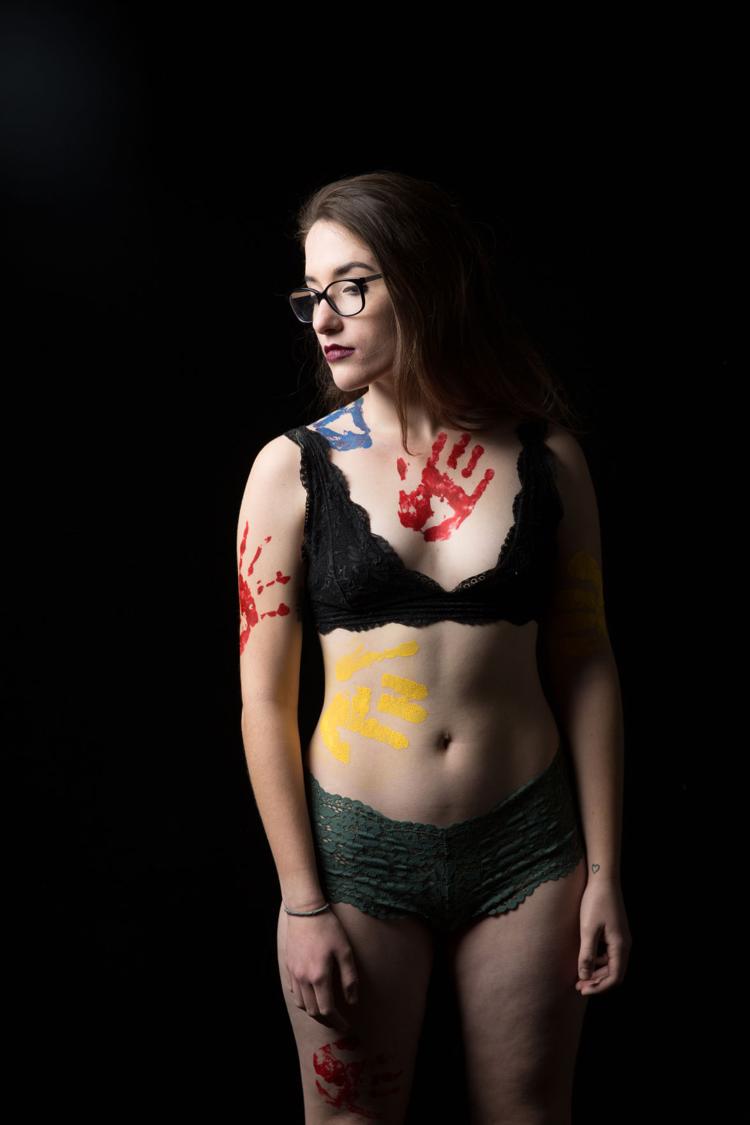 With more and more #MeToo stories surfacing, safety and issues of consent are growing concerns among men and women alike.
The growing prevalence of these stories has made many realize how much more work there is to do. And they have made the unfortunate truth clear: anyone can be affected by a sexual violence.
Kaitlin Bardswich, communications and development officer of Women's Shelters Canada, explains that the hashtag ranges from smaller micro-aggressions, like catcalling, to violent crimes, like sexual assault.
These crimes, however, aren't just committed by strangers on the streets or in the dark alleyways of the world. A Statistics Canada reports shows that victims previously knew the perpetrator in nearly 90 per cent of police-reported sexual assaults in Canada between 2009-15. But knowing the perpetrator isn't always enough to lead to a conviction. 
Tyler Totten, a sexuality studies professor at Western University, says that part of the problem is the enforcement of the law. He goes on to say that, although Canada has strict standards for what counts as consent to sexual activity, there's a disconnect between the law and social norms.
Bardswich says another part is the skepticism and vilification of women when they report these crimes.
Although societal changes are the only way to truly solve these problems, others are working on more technological solutions in the meantime. 
LegalFling, developed in the Netherlands, is an app that tries to address these two concerns. The app creates a "Live Contract," which provides documentation of sexual consent for partners and tries to make the conversation around consent less confusing and more accessible.
The hope is that LegalFling will allow users to comfortably and easily agree to sexual consent before sexual activities occur. Users can revoke consent verbally or automatically if they're unconscious.
The app does not provide definitive proof of consent and does not provide a right or obligation to perform any sexual activity. The service also admits that the legality of the document varies from place to place.
Although the app may have benefits, both Totten and Bardswich believe it poses some serious issues. Both say the document cannot be used in a legal system and may create confusion if one person revokes their consent. However, they both note that the app may help get the conversation started about sex and what both parties are comfortable with.
Second-year medical sciences student, Adanna Odunze, believes LegalFling is ridiculous. Odunze insists she would not use the app.
"Society should understand that you don't need an app to be with each other. We can be with each other without feeling the need to sexually abuse," says Odunze.
Regarding the #MeToo movement, Bardswich believes that it has positively impacted the community by making individuals more cognizant and sensitive to power dynamics.
Totten also says that the movement has started a lot of positive conversation about consent and has helped pave the way for social education about consent. He's noticed that his students have been more eager to talk about consent and sexual assault this year than in previous years.
Totten, Bardswich and Odunze hope that the conversation continues to thrive.
"Enthusiastic consent extends to everything. Having consensual relationships and experiences is a right and something we all deserve," says Bardwich.