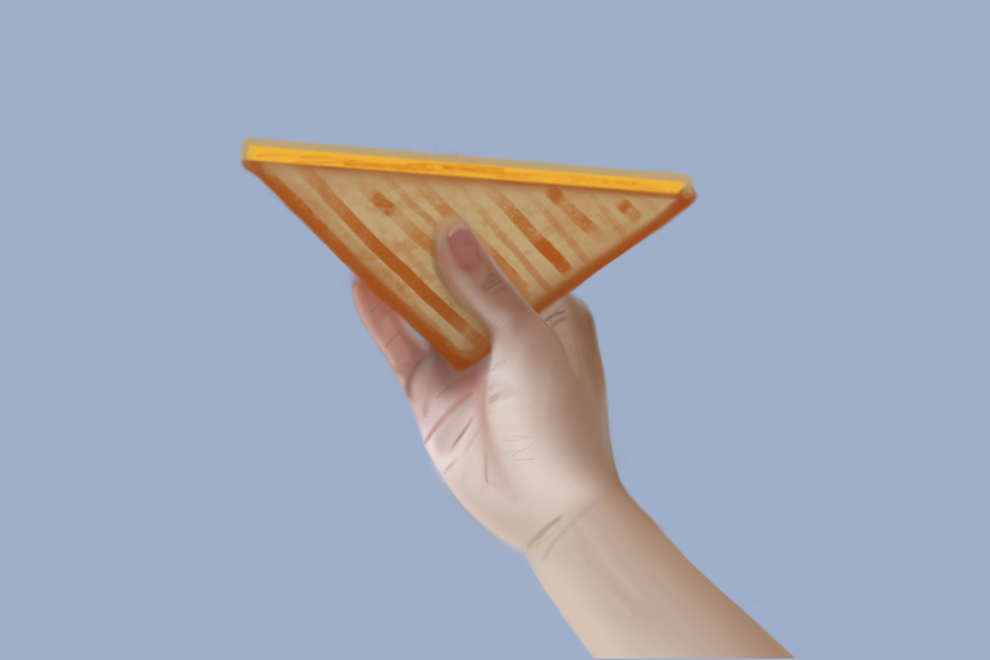 Grilled cheese is a cheap student classic but the same old combo of white bread and Kraft singles can get pretty boring. Try these easy tips to improve on an old favourite.
1. Use garlic butter
It seems too good to be true but mixing ¼ teaspoon of garlic salt into every tablespoon of butter you use to coat your grilled cheese adds extra flavour without extra work
2. Use mayonnaise instead of butter
Using mayo on your grilled cheese is unconventional but will help it get golden brown without burning as easily. It'll be a little less salty but will give your sandwich a slightly sweeter flavour.
3. Add cream cheese
It may seem like a cheese overload but spreading cream cheese on the inside of your bread will add that extra oomph to your meal. This is also how many food trucks make their grilled cheese so flavourful.
4. Try a new kind of bread
Most of us are used to making grilled cheese with plain white bread so changing up the type of bread you use can make a big difference in the way your sandwich tastes. Sourdough is a popular choice at restaurants and you can find it at most grocery stores. Rye and multigrain are also excellent choices to improve the flavour of your grilled cheese.
5. Make it sweet and salty
One of the easiest ways to update a bland grilled cheese is adding something sweet. Try slicing granny smith apples or bartlett pears and placing them between layers of cheese. You can achieve the same effect by using fig jam if you're looking for a quicker fix.
6. Use a "fancy" cheese
Let's face it, all cheese is pretty expensive — but spending the couple extra dollars on a brie or smoked cheddar will make all of the difference in your sandwich. Brie is great for a more creamy texture or comforting flavour. Smoked cheddar is a great solution for a little bit of extra bite and can be mixed with classic flavours like cheddar, mozzarella or American for a more well-rounded flavour profile. 
Once you've tried each of these tips and tricks, experiment with mixing and matching them until you find the perfect grilled cheese for your tastebuds.