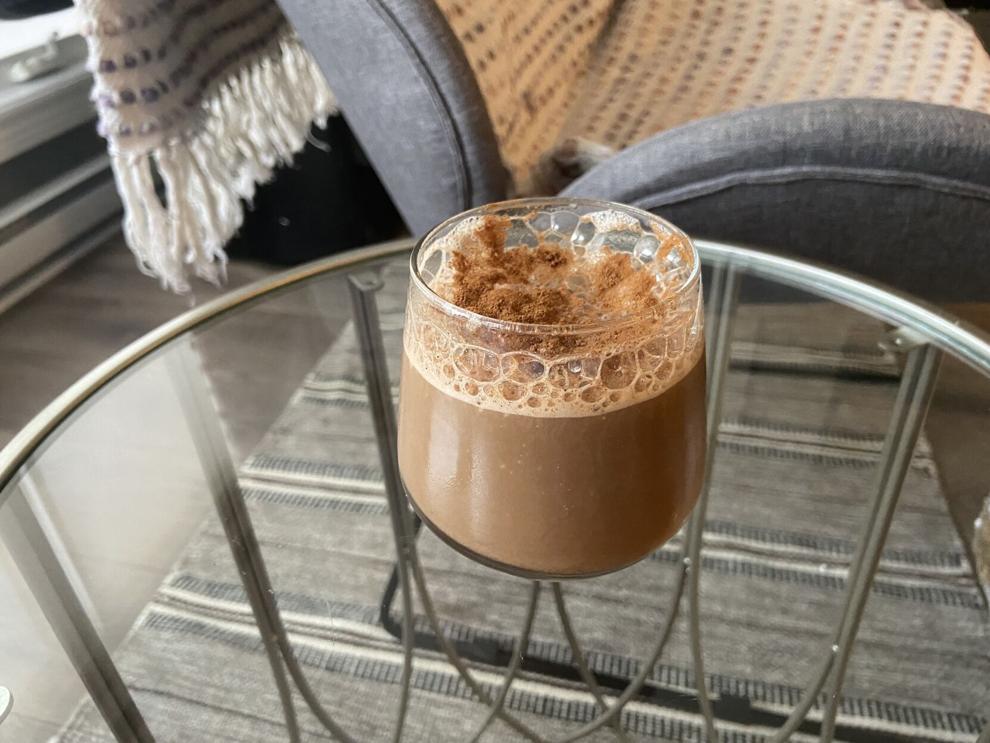 As fall rolls around this year, there's one thing on many people's minds: pumpkin spice. But pumpkin spice lattes are expensive, and usually require waiting in a long and overcrowded line — the new Apple Crisp Macchiato at Starbucks keeps selling out too.
Instead of splurging on a $7 drink, try these easy recipes to make an infamous topping and an up-and-coming new favourite at home. 
Fall-flavoured foam
Ingredients:
1 cup heavy milk or 'barista' grade milk alternative
1 tbsp canned pumpkin puree
1 tbsp honey or maple syrup
1 tsp vanilla extract
1 tsp ground cinnamon
¼ tsp ground nutmeg
¼ tsp ground ginger
⅛ tsp ground cloves
Pinch of salt
Directions:
Heat a small saucepan over medium-low heat.

Combine all ingredients in the saucepan. 

Whisk mixture constantly until milk begins to steam slightly. Do not bring to a boil. 

Remove from heat and transfer mixture to a glass or small bowl. Refrigerate for 10 to 15 minutes. 

Remove mixture from refrigerator. Insert a handheld milk frother on a medium setting and froth until texture is slightly thinner than whipped cream. 

Add to your favourite fall drink  — it tastes great with chai, iced coffee and even hot chocolate. Garnish with cinnamon to taste. 
Apple spice syrup
Ingredients:
1 whole apple
¾ cup water
½ cup brown sugar
¼ cup apple juice
½ tsp vanilla extract
½ tsp cinnamon
Directions:
Slice a whole apple into approximately 2 cm thick slices. 

Heat a medium saucepan over medium heat.

Combine all ingredients in the saucepan. 

Bring to a boil, then reduce heat to medium low and simmer until thick. This will take approximately 20 to 30 minutes. 

Strain syrup into a cup or jar through a fine mesh sieve or cheesecloth. 

Refrigerate until serving. 

Serve in approximately 2 tbsp servings with coffee, espresso or black tea. 
You'll be sure to impress your friends with these easy recipes — and save money doing it!