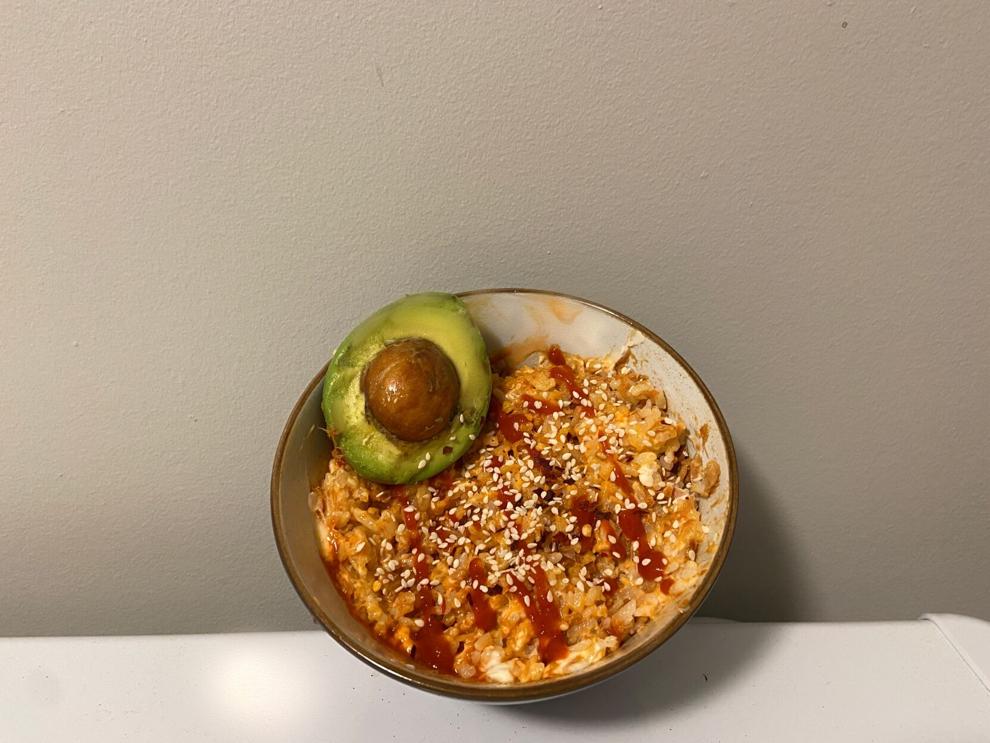 Salmon has been all the rage on the internet lately. The infamous Emily Mariko salmon, also called the "sushi bake," has dominated social media for the past several weeks. The trend came right after a wonton version of the flavourful and spicy firecracker salmon blew up on Instagram Reels. 
Many recipes for firecracker salmon use excess ingredients and take way too much prep time and the sushi bake can take a little long to make if you're starting from scratch. 
Here are two alternative recipes to keep the price and preparation time to a minimum while pumping up the flavour. 
Quick-prep firecracker salmon 
Ingredients
2 pre-portioned salmon filets
3 tablespoons of soy sauce
2 tablespoons of sesame oil
2 tablespoons of chili sauce (substitute for sriracha if you don't have chili sauce)
1 ½  tablespoon of brown sugar
1 teaspoon of pre-minced garlic
1 teaspoon of chili flakes
½ teaspoon of pre-minced ginger
Green onion (optional)
Instructions
Preheat the oven to 375 F. 

In a large bowl, mix oil, soy sauce, brown sugar, chili sauce, garlic, chili flakes and ginger. 

Line a baking dish with non-stick aluminum foil and place salmon filets on the dish. 

Cover salmon filets with marinade, ensuring the whole surface of the fish is covered. 

Bake salmon for 15 to 20 minutes or until salmon flakes easily with a fork. 

Garnish and serve with chopped green onions to taste. Pro tip: if you have leftovers, you can shred them and use them in the place of canned fish in the sushi bake recipe.
Simple sushi bake
Ingredients
1 cup of instant rice
1 can of salmon OR 1 can of tuna
1 ice cube
1 handful of nuts or ½ an avocado
1 tablespoon of kewpie mayo (you can substitute with traditional mayo in a pinch)
1 tablespoon of sriracha
½ teaspoon of rice vinegar
Soy sauce to taste
1 package of dried seaweed sheets (optional) 
Instructions
Open the instant rice package and add an ice cube on top. Cook instant rice as per instructions on packaging.

While rice is cooking, drain excess water from the can of fish. 

Mix rice vinegar into cooked minute rice.

Add fish on top of rice. Drizzle kewpie mayo, sriracha and soy sauce over the dish.

Mash all ingredients together with a fork until the dish is light orange in colour. 

Garnish with nuts or avocado, serve with nori sheets. Pro tip: you may want to add chili flakes, kimchi or extra mayo and sriracha to give your dish an extra kick!