Copper Branch Grand Opening (Fast-Casual Dining)
Dear carnivores, chomping on carrots, lettuce and grains isn't the extent of veganism; there's more to it.
Burgers, wings, sandwiches — you name it. More fast-casual vegan options have now arrived in Central London with Copper Branch's new location.
Bethany Turowec, a graduate from the chemical engineering program at Western University, and her fiance, Jon Schmidt, committed to opening up this fast-casual vegan spot that sources most ingredients locally, as it aligned with both of their values around sustainability and ethical eating. Through their endeavors, they want to create awareness and give people a chance to realize there are other options for a vegan diet other than munching on a platter of vegetables for lunch.
"You don't have to eat meat to feel satisfied," says Turowec, describing the zest of the Copper Burger's "meat," and the pulled pork consistency of the shiitake teriyaki. "It's just interesting what you can do with food; there are so many options."
Turowec pretty much lived off of poutine at Sammy Souvlaki's during her undergraduate years. Though she became a vegetarian to support the planet's sustainability, she can still enjoy a vegan poutine from this fast-casual franchise, a healthier alternative which substitutes gravy with cremini mushroom sauce and uses vegan cheese.
Neither restaurant nor fast-food joint, Copper Branch provides an in-between: an affordable meal without being waited on. Their gluten-free, vegetarian and vegan options provide a meal for everyone. According to their website, the name Copper Branch reflects their values in quality cooking and energy. Copper is a metal often used in gourmet cookware, and branch comes from the company's ties with nature and their mission to preserve the environment.
For Turowec and Schmidt, everything about plant-based eating is positive. With the mass consumption of animal by-products, the couple is concerned with the volume of it all, which is affecting the planet's well-being. For them, going vegan diverts the waste that goes towards animal agriculture, and with Copper Branch sourcing food locally, it can directly support local businesses.
"The reason that we like what the franchise stands for is the community aspect," says Turowec. "It's not even that I'm against people eating meat; it's the factory farming. When we source locally, we're helping local businesses and giving back to the community as much as we can in whatever way that is."
The couple's compassion for animals and sustainability doesn't stop there. On top of Copper Branch's mantra, which is to empower, energize, and make people feel their best by serving the community food that's good for them and the planet, Turowec and Schmidt want to give away their produce waste to sanctuary and farm animals by collaborating with the Humane Society London & Middlesex.
Standing by the sustainability aspect of this franchise, Turowec says the younger generation is seeing the impact of population growth, over-consumption and mass agriculture, so she felt compelled to start taking action by providing people with options through Copper Branch that can propel action, like their takeout cutlery, which is corn-based and compostable.
And with Canada's updated nutrition guide, the benefits of plant-based diets have gotten national recognition.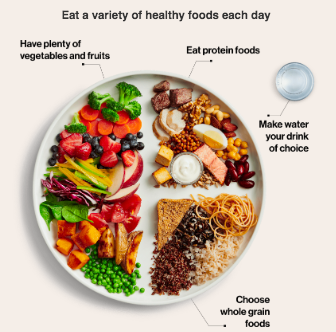 "You're not only feeling energized, healthy and good about yourself, but you're also eating ethically," says Schmidt. "It's OK if you're not eating plant-based all the time and if you're getting meat from a source where you know how they're treating the animal. It's the mass-level that's the problem."
Schmidt realizes a lot of people don't want to be vegan because of the extra time and effort required to make the food, but he believes thinking harder about our food is the right thing to do.
"We have to stop taking things for granted; we're lucky to be here," says Turowec. "To even have an Earth to live on is amazing. Let's stop messing with it. Let's start appreciating it."