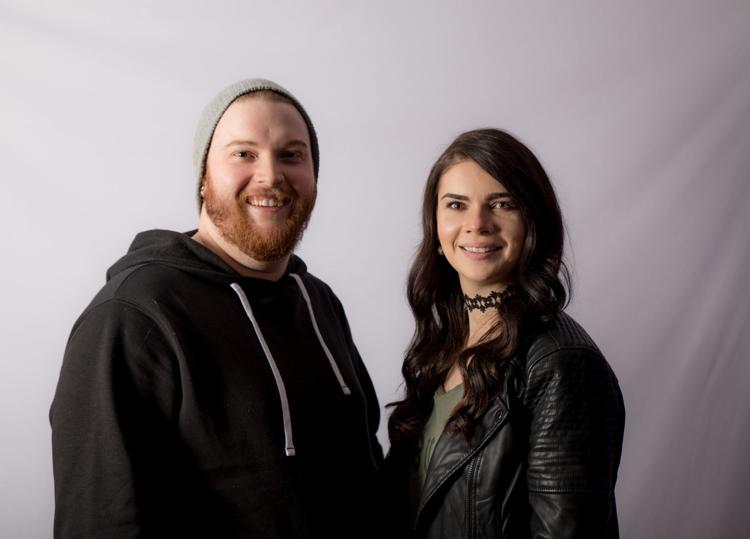 A number of aspiring student artists exist at Western, each equally passionate about making a career in music and each fervently hoping to make their music reach out to an audience. The band Five Oceans and country artist Melissa Megan were such aspirants too. As they get ready to perform at the Five Oceans' EP release show at Cowboys Ranch this Saturday, they trace their journey from being student artists at Western to their careers today.
Five Oceans, for whom Mark Swan drums, are known for their unique sound with fusions of various styles ranging from country to blues. Opener Megan, who first met the band through mutual friends on campus, is highly acclaimed for being the first country music artist to win the Honey Jam, a promotional platform exclusively for female artists, credited with kicking off the careers of artists like Nelly Furtado.
To describe the Five Ocean's stylistic inspirations, Swan cites the Eagles, Green Day, Chris Stapleton and the Brothers Osborne as major influences.
"Having that contrast with sort of rock with stripped down, acoustic kind of vibe is kind of what we go for in our music," says Swan, a recent graduate of musical arts.
Giving reverence to contemporary female country artists Faith Hill and Carly Pearce, and the greats such as the Beatles and Bob Dylan, Megan, currently a first-year master's student of cognitive, developmental and brain sciences, says she likes to blend the old and the new. "I gear myself towards to the country rock, soul, funk kind of vibe," she says.
Swan reminisces his performances in the Battle of the Bands and at the Spoke and the Wave, reflecting how small performances around the campus led to bigger shows such as Trackside, London's very own country music festival.
Megan recalls her participation in Western Idol and Western Voice.
"Building that community and building those skills definitely gave me the foundation to go after music once I graduated," says Megan.
When asked about balancing academics, student life, and their performances back in university, both have valuable lessons to share from their experiences.
Swan stresses the importance of time management and having a healthy balance prioritizing between performing and other responsibilities.
"The advice I would have given myself earlier on", says Melissa, "maybe especially in the first year would be just being more sure [sic] of myself, and more sure [sic] of my music and my academic abilities."
Swan also advises younger artists to be as genuine as they can be as he knows from experience that people want to work with others who care and are sincere about their art.
"If you enjoy something, remember that you should be doing it because you are enjoying it, and shouldn't be doing it for the money."
With Saturday's concert promoting the new album Oh Boy!, the artists aim to bolster the rising upcoming music scene in London. On the new album, Swan comments that they are moving towards more "catchy" and "upbeat" music, teasing the "new transition sound" they have worked on and the use of a full horn section in some tracks.
While Five Oceans preps for Saturday's show and beyond, Megan is busy planning her next single for the radio.
"We're trying to make a big splash in the London scene," says Swan.