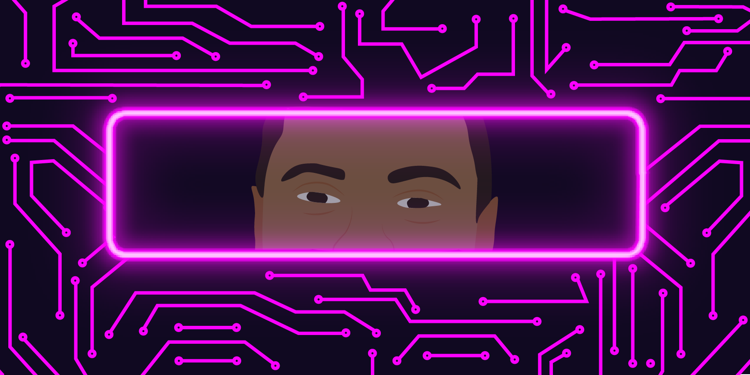 Imagine a world in which all of your daily activities were surveilled and assessed: what you shop for; where you travel at any given moment; how many hours you spend playing video games; and what you talk about with your friends. 
Truthfully, this dystopia has become a reality, thanks to pervasive, data-sucking social media leviathans including Google and Facebook, and transportation network companies like Uber and Lyft.
"Google has the ability to gather information, not just about activities in the virtual world, but also about activities in the physical world," says Jacquie Burkell, Faculty of Information and Media Studies assistant dean, professor and one of the panelists at the "This is Your Data Double" panel discussion. "That information gets seamlessly integrated with information about your virtual world to [create] an even richer, even more complex picture of who you are."
At the event, which took place at the London Public Library's Landon Branch, Burkell, alongside FIMS professors Alissa Centivany and Alison Hearn, discussed the implications of sharing information online, and their pessimistic view of our omnipresent technological future.
The discussion centred around the implications of big data analytics, which stores a massive amount of information that's being produced and collected about every single one of us, and how tech companies are becoming increasingly interested in aggregating this information to track human patterns. 
"What the analytics companies… have started to understand, is that you can take that public face in data — the information that you know you tell the world about you — and make inferences over it that will reveal things about you that you never said," explains Burkell. "This includes sexual orientation, political affiliation and religiosity."
The entire discussion was based off of the negative implications that our "data double," or online persona, can produce out of our mined information. The panel emphasized the negative impact big data can have on privacy, financial wellbeing, democratic processes and the digital participation of Canadian youth. 
Centivany focused on the announcement that Google is partnering with schools across Canada to provide free access to G Suite for grade school students, an initiative called Google for Education. The growth of centralized technology being used in school systems, according to Centivany, has elicited a number of questions about student privacy and the role that the tech giant plays in Canadian public education. 
"What we know is that personally-identifiable information is being collected, that Google is not using it for commercial purposes, but they're probably using it for a lot of other things. We have no idea what those things are," says Centivany.
While parents are given a choice to sign off on the programming, students can either opt-in or they're essentially left out of daily curriculum. This is the bargain that's being made, according to Centivany. 
"There's a lot of areas of concern. A lot of it is shrouded. We don't know too much about what's going on," says Centivany.
And while people may say that being surveilled online is okay — considering the tradeoff of data mining for free technological advancements at our fingertips — this reaction misses the point about why we should be concerned about the generation of our "data doubles." It's what's being done with the user-generated data that is troubling, according to Hearn. 
"The selling of that aggregated data is what we should be concerned about," says Hearn, discussing the negative implications of metadata that is stored, compared and sold to third-party companies. 
Hearn highlighted a futuristic, Big Brother vision of credit scoring that is currently taking hold of citizens in China: the Social Credit System. This system, which measures users' online activity to accumulate a single social rating number, is set to track all Chinese citizens by 2020, according to China's government officials. The current prototype for the system, the Sesame Credit score, offers each citizen a score from 350 to 950 based on several general areas of life. 
The Sesame Credit score, as described by Hearn, has access to browsing habits, consuming habits, banking transactions, social connections, geo-spacial information and is supposedly creating an in-depth, holistic assessment of each citizen's credibility.  
"They provide incentives to high-scoring users for access to loans and lower interest rates, and then severe disincentives to those with a lower score, such as restricted access to retail service and travel," says Hearn. 
According to Hearn, we shouldn't delude ourselves that such a dystopian scoring system couldn't take hold in Canada, since Canadian's are already being tracked by big data companies in all facets of life. 
The bottom line: if you're accessing innovative technological tools that are free, then you're probably the product.