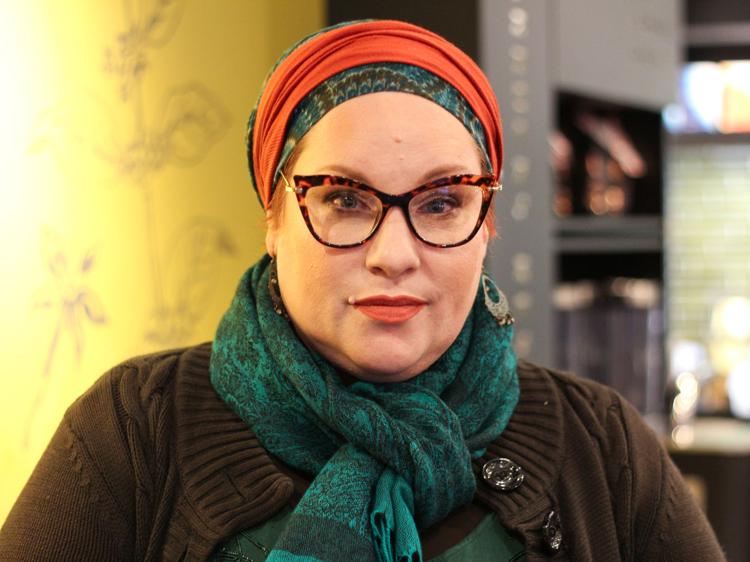 When thinking about tarot card readings, the first image that comes to mind is a spooky dimly lit house where a Harry Potter-esque figure flips a card to reveal that you're in grave danger.
But Dawn Penner, tarot card reader and Western University alumna, dispels this assumption entirely. Dawn is friendly and inviting; as I arrive at the café, she's shuffling through her deck of cards — or "toys" as she refers to them. She is easy to connect with and speaks mostly about the rich occult community that helped her form her beliefs. She genuinely cares about the people whose cards she reads.
For Dawn, tarot is a way to start a conversation without all the small talk.
Dawn believes there's a connection formed between the tarot card reader and the recipient. She says she enjoys reading tarot cards because each reading gives her a moment of insight into the recipient's inner thoughts and experiences. Sometimes, the recipient will also experience this moment of clarity — which Dawn describes as beautiful.
Tarot is not meant to tell your future, as many people believe, but it's instead meant to provide a new perspective on the problems reflected in the cards. Dawn compares the cards to a mirror; they reflect personal difficulties and afford recipients opportunities to admit truths about themselves.
She also possesses a wealth of knowledge regarding the history and traditions of tarot.
Dawn first stumbled upon tarot by accident when she was 17. She had found a worn-out deck with cards missing (although she didn't know that at the time) in a Calgary airport. The first encounter introduced her to a new world and sent her on a mission to study the cards and their history.
"When I first found it, I was sort of enchanted, but I was also a little bit scared of it at the same time. But it really captured my curiosity and my attention," she explains. "I played with it and started to learn more about it, and then really just never looked back. I've been studying tarot and reading tarot ever since."
Dawn went straight to the library to learn more. She emphasizes the importance of poring over tarot books in order to gain more context after developing an intuitive grasp of the cards. She was, and still is, dedicated to learning more.
Dawn moved to London 20 years ago from her home in British Columbia. Upon arriving, she began working at the Mystic Bookshop, which introduced her to a community of people interested in tarot and different elements of mysticism. Groups like these — where people who studied tarot began sharing their knowledge and interpretations — formed online in the early era of internet chat rooms.
"When I began working at the Mystic Bookshop, that opened up a whole tarot world to me. Not just more access to more books and resources that way, but also to other people who read," Dawn says. "So a lot of people like me, who had been reading tarot and experimenting with it, started to exchange ideas."
After years of learning the craft and reading her own cards, she opened up and started reading cards for others with the help of this new community. She began reading for her friends and then eventually at parties. Now Dawn reads tarot cards every Saturday at Brown & Dickson Booksellers on Richmond Row. Dawn has been friends with owners Vanessa Brown and Jason Dickson since her time at Western with Vanessa.
While raising her children, Dawn studied English literature and comparative literature and culture as a mature student. Her dedication to hitting the books translated from tarot traditions to school, as she remained at the top of her class, rivalling Vanessa for good grades.
While her clientele at Brown & Dickson does include students, Dawn reads cards for people from all over London. This means Dawn is able to share her passion and dedication with a variety of Londoners — and perhaps teach them a thing or two about the cards.
"I really like [tarot] because it's something that you can share with people from all walks of life," she explains. "So there are people of different religions or people of no religion that all have an interest in tarot."