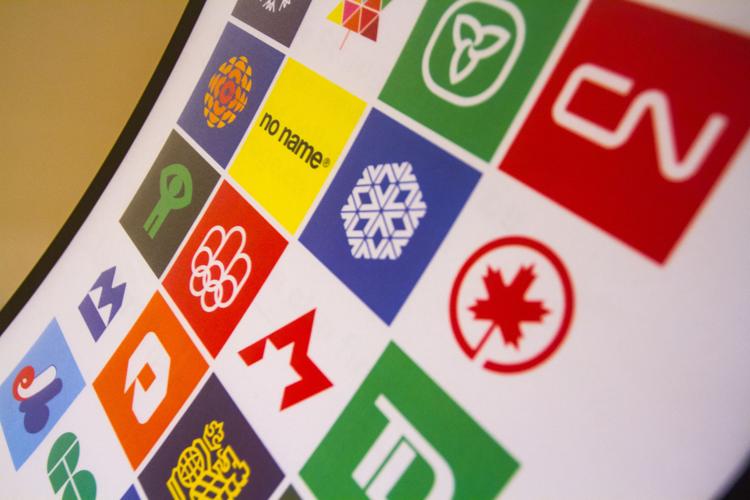 When it came to designing the Canadian flag, it wasn't simply putting pen to paper. In the 1960s, everyone had their take on what they wanted it to look like and more than 2,600 designs flooded into Parliament. But one stood out: the maple leaf.
Prior to the creation of the flag, this leaf was printed on Canadian uniforms, war planes and badges. It had actually been somewhere and done something. Eventually, after a great deal of work, searching far and wide for meaningful symbolism, the Canadian flag we know today was born, symbolizing a unified nation and a victory for good design.
Having worked on projects for Canada Post, Scotiabank and the Royal Canadian Mint, Andrew Lewis, acclaimed art director-designer and graphic design teacher at Western University, recognizes how "incredibly unique and simple our flag actually is in relation to all other international flags."
But like the iconic maple leaf bordered in red, behind every design is a story untold. 
Our national identity is symbolized in the national flag, the anthem and of course, the hardworking beavers. But how do these elements shape who we are?
Screened at Museum London last Thursday, Design Canada, a 2018 Canadian documentary directed by Greg Durrell, answers that and more: Did Canadians design these nationwide symbols or did these symbols design Canada?
This documentary is told through a group of Canadian creators using designs focusing on patriotism and solidarity to unify the nation; Design Canada frameworks Canadian history through the development of logos and brands from some of the nation's largest companies, such as Canadian Northern Railway, No Name and Roots Canada.
Lewis explains that in the design process, it's the initial few seconds of seeing a design, followed by the emotional response and the lasting experience that gains the viewer's devotion to that brand or object. Whether it's a website or a coin, brands rely on first impressions.
According to the film, creating identity through design requires the communication of emotions, feelings and ideas for people to receive on a level where they become proud of the symbol itself and the meaning associated with that design. So, whether it's a simple red-and-white colour scheme or a collection of geometric shapes, each design, thoughtfully crafted, has intention.
"The image of the country instantly evokes an emotional response. From the Canadian flag to, let's say, that big blue and yellow IKEA sign you see off the highway, both instantly trigger your own set of emotions, memories and reactions," says Lewis.
The film also displays a timeline of exemplary designs like the Expo 67 logo, which proved communication could be as simple as one little picture.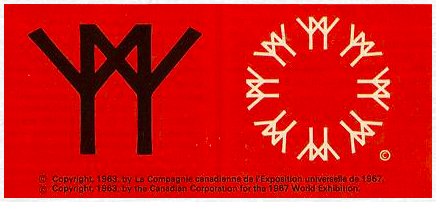 The 1967 Montreal World's Fair logo, designed by Julien Hébert, a Canadian industrial designer, showcased the nation's harmony and unification. Despite its simplicity, it became one of the most memorable designs in national history. Each figure — a vertical line with arms outstretched — represents individuals in close proximity, symbolizing friendship. The figures are repeated in a circle: unity around the world.
Even the Canadian Wordmark, the global identifier of the Government of Canada, feels familiar to those who've never seen it before. In essence, the consistency in the nation's early designs, which mostly emphasized unity, created social cohesion at a time when it seemed like there was no competing with America's powerful and sophisticated national identity. For Canada, representation really mattered to those who wanted to see the True North strong and free.

"Many logos represent Canadians quite well, being calm, simply presented — not flashy — but still interesting," Lewis expresses. "I see the Air Canada logo on an airplane parked at Heathrow and instantly feel pride for my country."
Discover the identity of our home and native land in the digital version of the documentary, which will be released this fall.