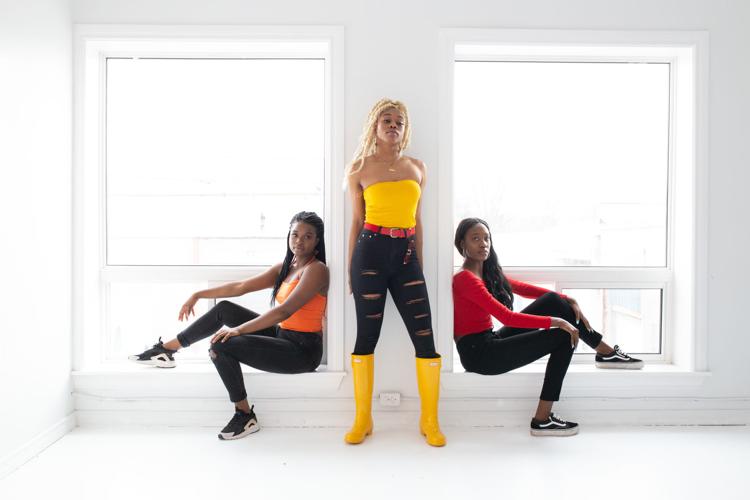 The policing of Black womanhood and Black femininity is not a new concept. The old and perpetual "Angry Black Woman" stereotype, along with newer phrases like "In a world full of Cardi B's, be and Erykah Badu" are used to control the behaviour, and appearances of black bomen everywhere.
Black Women are told to be curvy, but only in specific places. We should be sexual, but shouldn't overdo it. We should be hardworking and independent, but shouldn't complain or be outspoken when we are cheated or treated unfairly.
Our emotions are not taken seriously. A very clear and recent example was the racist portrayal of Serena Williams as an angry baby by Australian newspaper, The Herald Sun, for fighting a call that she felt was unfair. Her moment of anger was weaponized against her; meanwhile her white male colleagues were previously labelled as "passionate," even when they smashed tennis rackets in moments of frustration.
As black women attending a predominantly white institution like Western University, we are often made to feel uncomfortable for many reasons that include comments on our skin, our hair, body and even the way we talk. In addition, black women often feel the urge to change or conceal who they are to make others around them feel more comfortable, for fear of being labelled as "uncooperative," "angry" and "rude." While code-switching, (the act of switching one's language and mannerisms in different situations or around different demographics), is something that a lot of black people can relate to, for black women, it can be a bit more involved. We change our hairstyles, our behaviour, our voices even, in the hope that we will not be perceived as too "different." We smile excessively and tolerate hard conversations or jokes, so as to be deemed "friendly," instead of "difficult." We aren't truly able to be ourselves because the first priority is "acceptance," in order to take up less space and make things easier for the people around us and, subsequently, ourselves.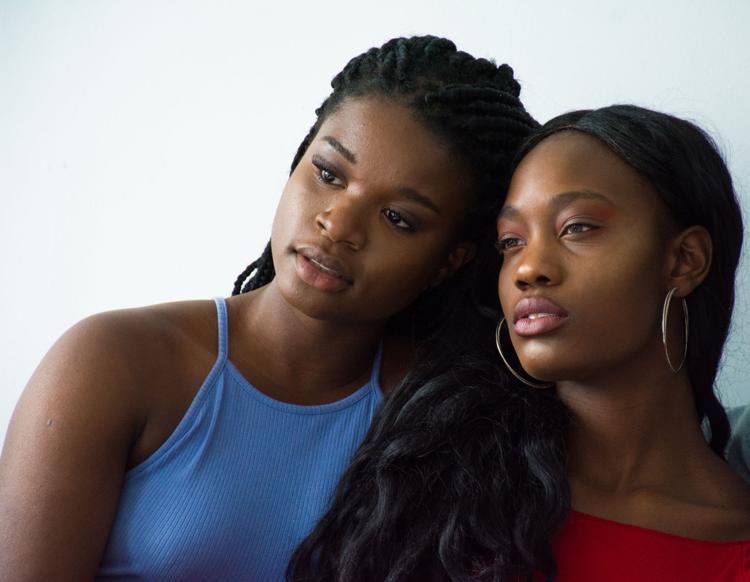 Black women like Danielle Oteng-Pabi are doing their best to change this long-standing narrative. A third-year criminology and political science student, Oteng-Pabi uses YouTube (@_Dee.Elle) as a creative outlet in producing original content that displays her fun, ambitious and unapologetically black self. She has had her fair share of being side-eyed and being treated unfairly for being opinionated — some of this here at Western — and uses her YouTube channel to reflect on those experiences.
"Being a black woman online you feel vulnerable at times. Sometimes you get scared to say what you truly feel about a situation or scared to share your experience — especially those that are influenced by black womanhood," she says.
Her recent upload, which involved a conversation about black women, weaves, hair extensions and the attached double-standards, resulted in a comment section filled with hateful and negative comments.
"There were comments like 'y'all are ugly and dumb [expletive],' 'you were not raised properly,' 'you're uneducated and do not know what you're saying,' 'get those nasty nests off of your head,' and 'learn how to be a real black woman.' These comments continued and still continue to this very day," says the YouTuber.
Situations like these are enough to deter some black women from continuing on with their craft, especially online, but this did not deter Oteng-Pabi. She emphasizes the importance of black women retaining their confidence and ignoring the actions of others that are intended to be hurtful. However, she also recognizes the power of speaking up even when feeling vulnerable and fearful.
While there is no set definition of black womanhood, there is the common lesson learned, often at a young age, that we should be docile in the face of injustice and unfair treatment. It is important, as black women, to recognize that it is okay not to be strong. Black women rightfully have a lot to be angry about. Our blackness and womanhood are intertwined and cannot be separated, which results in experiences of racism, sexism and misogynoir. We should be able to express what we feel, which includes emotions such as anger and pain, without being silenced or made to feel unimportant.