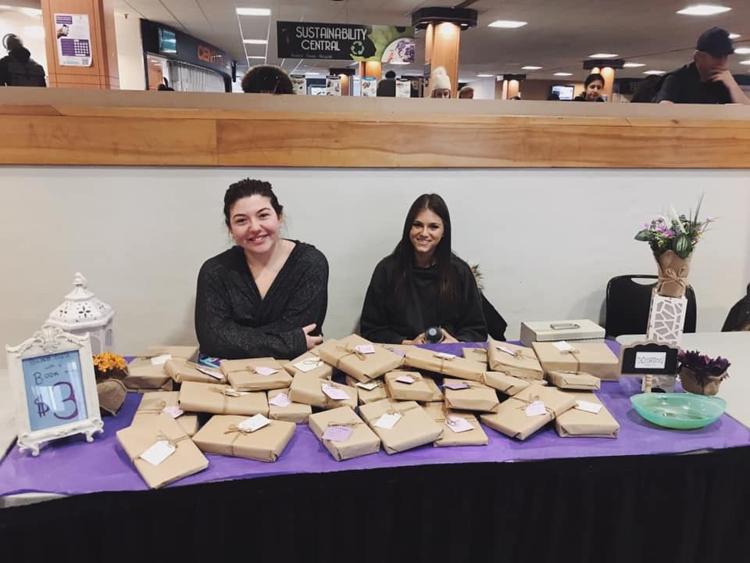 Faceless books wrapped in brown paper and neatly tied with brown string were scattered on a table in front of the smiling faces of the Western Crafting for a Cure executive team.
Western Crafting for a Cure is a chapter of the international not-for-profiit charity Crafting For a Cure. According to Western CFC's president, third-year medical sciences student Sumiha Karunagaran, the organization focuses on relieving stress for children and families in hospitals or health institutions through arts and crafts.
"A lot of the children and the families we do work with are going through quite a bit in their lives, and hopefully what we're doing is giving them a little bit of relief, a little bit of art therapy," Karunagaran says.
She also mentions that Western CFC holds several charitable events throughout the year, including craft workshops and events for volunteers.
One of their most popular fundraisers, "Blind Date with a Book," was held last semester, as well as January 28th and 29th- Monday and Tuesday of this week. The theme of the event centralizes on selling books in an unconventional way for just $3 each to students.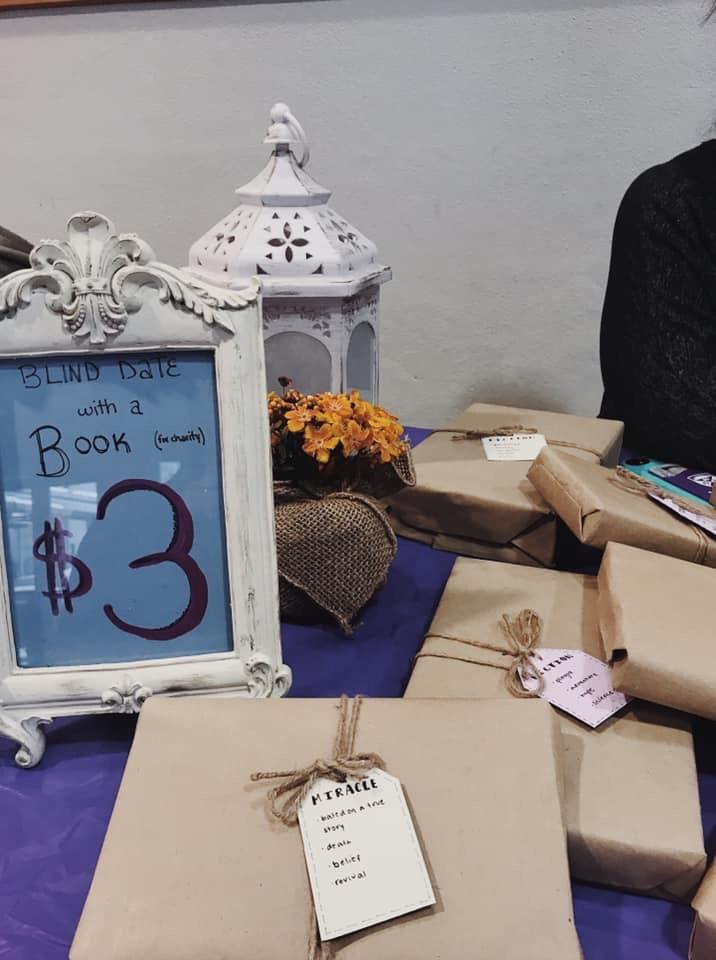 Instead of focusing on the appearance of the cover, students are encouraged to determine if they want to buy a book based on three facts of what the story is about. In the past, the fundraiser has been a success due to the lowered price and visual appeal of the books, according to Karunagaran.
"I have seen this fundraiser been done before, but I don't think it has been as successful as it has been for us. Part of that is the aesthetic. It kind of goes against not judging a book by its cover, but I mean at the end of the day marketing comes down to how it looks as well," she says.
As the event revolves around the idea of disregarding outward appearance, Western CFC wraps all the books uniformly. This still achieves the theme, while remaining visually presentable.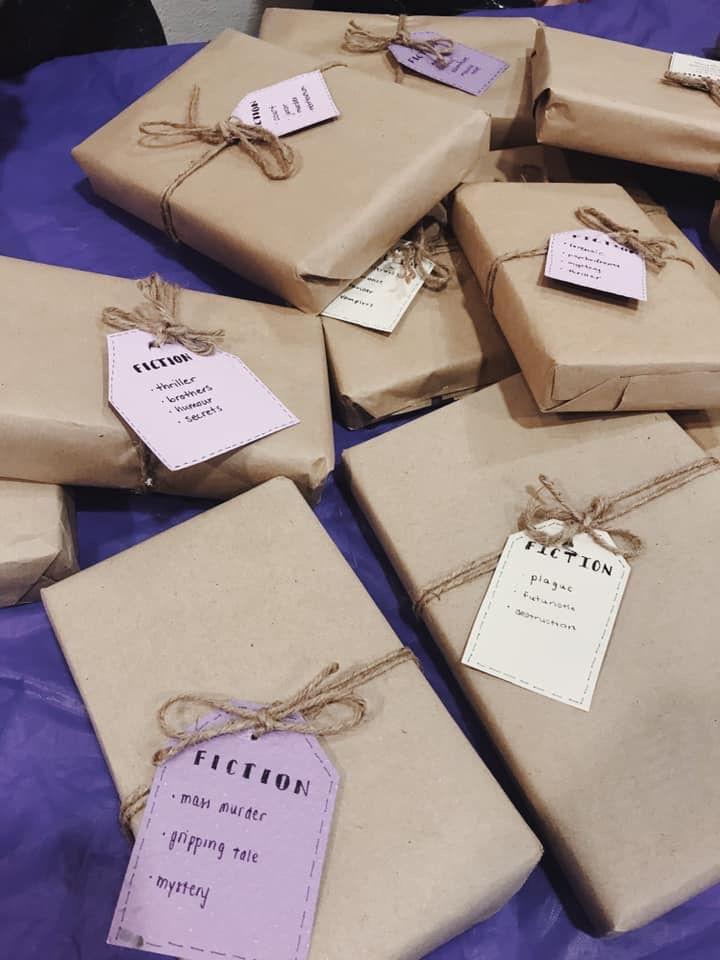 Furthermore, when asked how the concept of judging a book by its cover connects to giving back to children and family in health institutions, Karunagaran includes an interesting point.
"A lot of the volunteers are different kids every time, so I think it's important that no matter who you're working with, whoever you come across in life, it's really important to not judge a book by its cover, to treat everyone equally and with kindness. I think this club...runs on kindness," says Karunagaran.
It seems that the organization carries the idea of both literally and figuratively not judging a book by its cover to its events by focusing on inward traits, such as kindness.
"I think it's beautiful how much therapy can bring, and that's been shown at the organizations we've been to. Children love it even though they may be going through some difficult circumstances," she says.
Later on this month, Western CFC will be collaborating with the Western Meditation Society for a relaxing paint night.
"[We aim to] bring some therapeutic vibes to campus.… Some paint nights hosted in the past have been upbeat, social and interactive. Ours will be more so looking to add more of a therapy event," Karunagaran explains.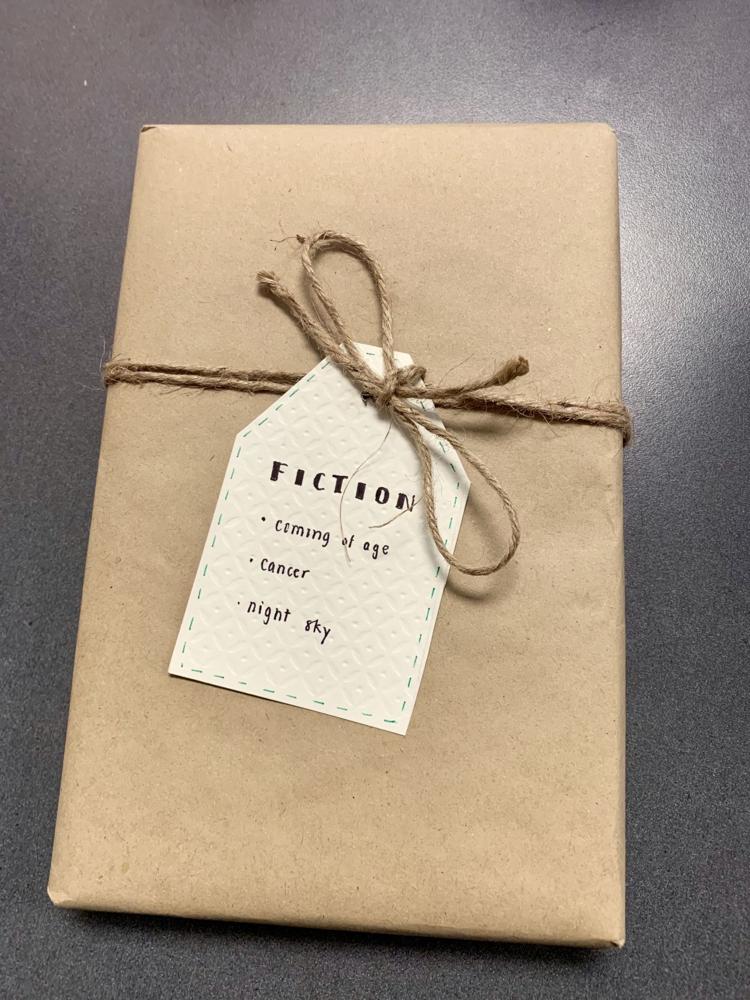 Painting, mediation, tea, infused water and calm vibes, along with promoting the idea of personal introspection will be the highlights of the event, according to Karunagaran. This event will also follow Western CFC's overall mantra of kindness to look inward, rather than outward.
"It is what you have within yourself and what you have to give to the world. It doesn't matter who you are, but [that] you are able to give."
Students looking for something calming to do this weekend might consider the act of giving.
"It's important to take time to relieve some stress while making a difference in the community at the same time," Karunagaran says.
Update (9:21 a.m., Feb. 6): Karunagaran's quote in paragraph four was removed as Parkwood Institute is a part of St. Joseph's Health Care London and is not associated with Victoria Hospital.