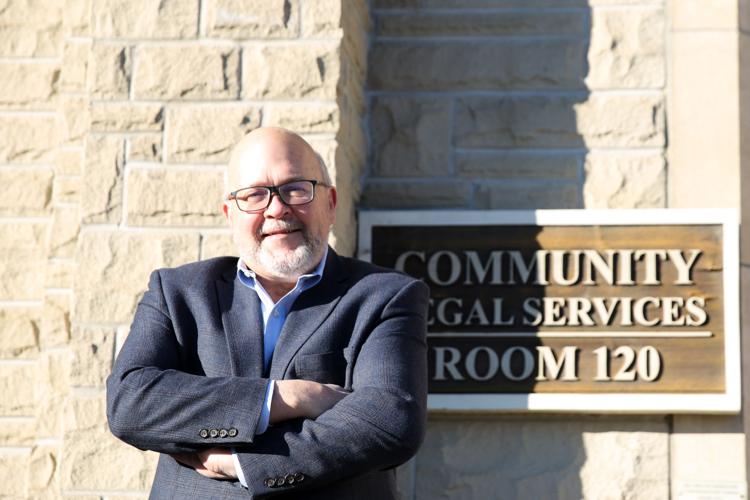 Doug Ferguson lives by two slogans: "You never know how strong you are until being strong is the only choice you have," and "you always have to keep moving forward."
The federal politician, London lawyer and father's career stretches from Jean Chrétien to Justin Trudeau. Three years ago, Doug became a chemotherapy patient — an event that interrupted the life that began on a farm decades earlier.
Doug left his home in Lambton County for the University of Ottawa, where he founded its Liberal club and graduated in 1978.
He came back south to Western University for his LLB. For all three years, he stayed in Medway Hall and eventually become a residence don. He also volunteered at the legal clinic, which he now directs.  
Doug passed the bar exam in '83 and joined a London law firm in 1988. In the same year, he became a political campaign manager, overseeing campaigns at the municipal, provincial and federal levels. Fifteen years later he became a partner at the firm, Bitz, Szemenyei, Ferguson & MacKenzie, where he remained until 2001, when his wife died just seven weeks after a liver cancer diagnosis.
"I was going through my own grieving process, and I realized I couldn't be both a good dad and a good partner," he said.
He worked fewer hours to raise his then 15- and 11-year-old children.
Doug said joining Western's Faculty of Law in 2003 was one of the best decisions he has made. In the years that followed, his politics reached the national level: while a vice-president of the federal Liberal party, he won a three-way election for its presidency in 2008.
In an 18-month, 22,000-door-knocks campaign, he unsuccessfully vied for the party leadership in 2011. Throughout part of the campaign, he remained as a professor at Western.
While in his office three years later, he learned that a tumour, grown to seven centimeters, was afflicting his liver. Two months later, in March, it was 12 centimeters.
A transplant was the only way out, and by September — six months later — chemotherapy had shrunk the tumour enough for him to be eligible. In November, he got another call: they had found a liver.
For the surgery, he was put under and would remain unconscious for five days, as the donated organ failed on the operating table.
The doctors said they had never seen a liver fail by clotting on the table. Just as unlikely, was finding a replacement in the 24 hours they thought he had, which they didn't. In his fifth day of comatose, all without a liver, his second wife had begun planning his funeral.
A liver was donated and transplanted on that fifth day, waking him up.
Doug said he's done with politics. Every politician has an expiry date, and he's reached his. He is still an award-winning professor at Western, a scholar in Canadian law and a new grandfather.
"Going through the death of my first wife, and through the transplant, makes you realize that life can be short and that you can't wait until you retire. You should do what you can now."