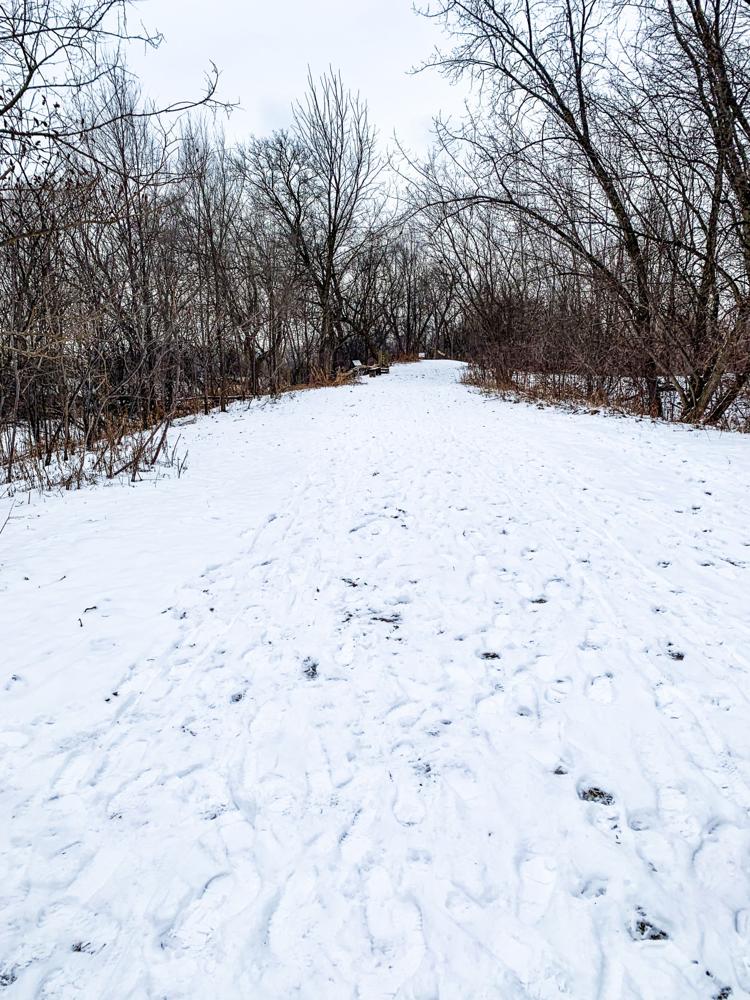 On Saturday, Jan. 12, it was below freezing and sidewalks were laden with snow, but that didn't stop Bizz Varty and Nina Sampson from enjoying the beautiful sunshine.
But how were they so motivated to leave the comfort of Netflix and their heated homes?
Although treadmills can help you reach those fitness resolutions in the comfort of your home, Sampson says that walking outdoors is more effective.
"Your feet get a little bit more of a workout because of varied terrain," she says. "Anything that is not flat and level will challenge your body in ways the indoors doesn't."
It all began on New Year's Day last year when Sampson, part-time nature expert at the nonprofit Centre of Movement Arts, said to Varty, executive director of CMA, "Let's go for a big hike!" After the hike, they both felt revitalized and wanted to share that feeling with others.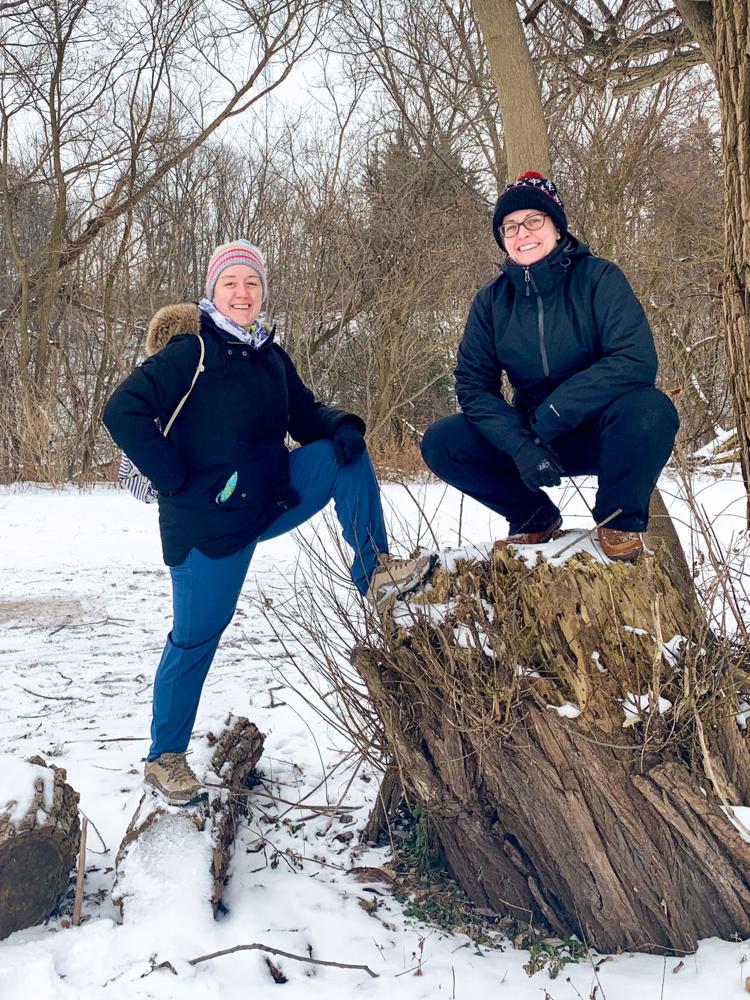 Varty and Sampson chose the specific activity of walking because it is extremely accessible. Even those with mobility concerns can still take part in whatever way they're able. Thus, by combining their movement and nature skills together, the free Nature Walk Series was born.
The Nature Walk Series consists of an hour-long walk that focuses on different movement themes every month. This month's movement focus was on specifically observing and walking through nature, but other walks focus on dance and play interactions with nature. 
Varty highlights that it's still important to stay active in the winter even if many would prefer to stay indoors due to the weather. Though it is more challenging to walk in the winter, Varty and Sampson do the best they can because they know that exercise is worth prioritizing, regardless of what time of year it is.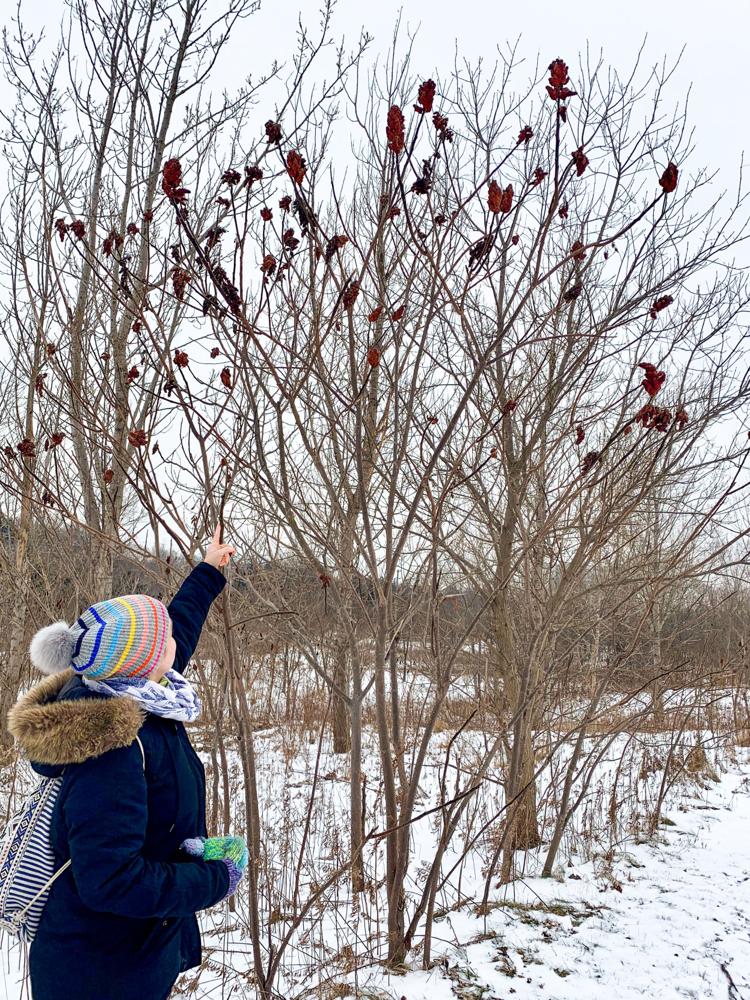 "The more time you spend outdoors, the better your body is at adjusting to temperatures, so if your body is used to being out in the cold, then being out in the cold won't seem like a dire consequence," Sampson explains.
Other than walking, organizer Varty hosts the London Dance Festival at the CMA, which takes place during the last weekend of June this year. This event has been taking place for the last six years, and the performances feature community members, students, youth from studios, emerging artists and local and international professionals. The festival has been quite successful as it "grows every year," according to Varty.
"[The] organization is always looking for more people to get involved in our activities," says Varty.
Even if it's just a walk, physical activity has a multitude of benefits that can increase focus and stress management. Embracing the outdoors, a scenery that's different from the lecture hall, can help you relax. It's a time to let go of the many academic expectations that students have of themselves and just relax.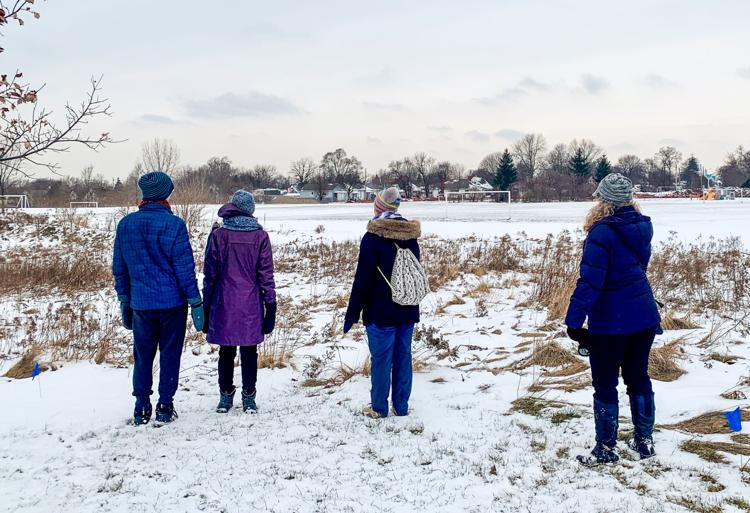 Upcoming walks will be on Feb. 9, which will follow an "outdoor play" theme. Following that, a walk on March 9 will centre on an energizing "dance walk." Each walk starts at 2:30 p.m. and takes place at varying park locations.
So for a study break that doesn't involve Netflix or scrolling through Instagram, try putting some shoes on, smelling the fresh winter air and going out for a light stroll because, like Varty says, "Movement is good for people."
More information will be updated on auditions for the dance festival, dates and times on the home website.