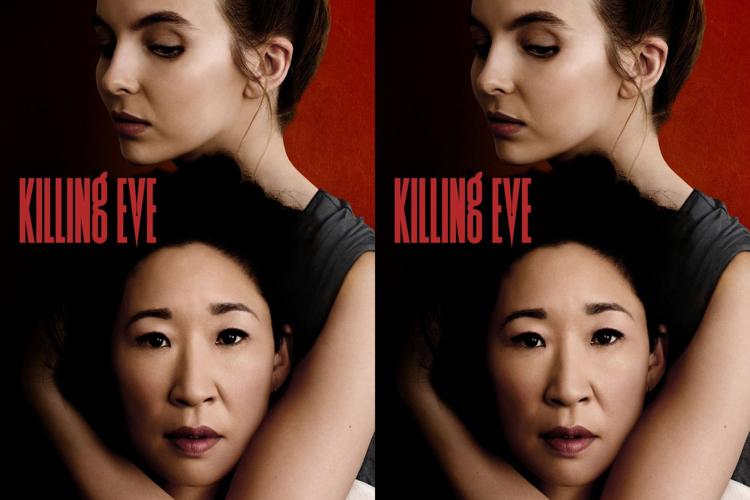 In anticipation of tonight's Emmys, our Culture Editors have chosen a nominee they believe is worthy of your attention. Beware: Spoilers ahead!
Hit television knows exactly what its audiences want: a revolutionary change in overplayed plots and casts. For Phoebe Waller-Bridge's Killing Eve, a female-led cast strikes two things off that list — and it's about time. 
Meet Eve Polastri. She's a bored MI5 agent solving a string of seemingly unrelated murders that she thinks are somehow connected. Played by Sandra Oh, known most famously for Grey's Anatomy's Cristina Yang, Polastri is an unusual character that intelligently outshines other female leads on television.
This year has come to shove male-led casts and typical spy-and-assassin tropes aside and bring in a fresh, overdue perspective on television, which is exactly what Killing Eve does.
The thrilling drama series, set in London, England, involves a brilliant, complex female-led cast and a whole lot of gripping drama, interlaced with moments of comedy. The whole package is tied neatly together with a portrayal of reversed gender roles as the red ribbon on top. The first episode,"Nice Face," was nominated for Outstanding Writing for a Drama Series. 
Oh's performance is so natural that it's easy to forget how unconventional it is to create a new drama centred on a 46-year-old lead actress, let alone a 46-year-old lead actress of colour. She was also nominated for Outstanding Lead Actress in a Drama Series for her role, making her the first actress of Asian descent to be nominated. 
On the other hand, Jodie Comer plays Villanelle, an alarmingly charismatic but psychopathic murderer, which is mesmerizing and petrifying at the same time — like her unsettling obsession for pausing to watch the light dim in her victims' eyes. The two tenacious individuals cross paths and engage in a determined pursuit of each other, but throughout the series, they also realize the similarities within their vast differences.
The two leads are cunning women who have become consumed by their desire to outsmart one another. The tension quickly rises amidst their conflict, and audiences are left starving for more of the show's witty humour and seriously disturbing murder scenes.
It's delightful to see the show intelligently combine genres and break conventional rules of traditional television, instead of following a predictable and overused model with male leads. There's clearly a reason why the series is refreshing, because it puts women in positions where men normally might be. The female-driven cast is one of the reasons for the big buzz surrounding the show, even just after its series premiere, which garnered so much attention that its second season was also green-lit even before the first episode aired.
This thrilling yet darkly comic drama was even nominated for the Television Critics Association award for Program of the Year, one of five nominations — the most of any show this year — including acting mentions for Sandra Oh and Jodie Comer in the gender-neutral drama acting category.
Its ratings increase every week, which is why The Ringer calls it, "one of the biggest word-of-mouth sensations in recent TV history.… A delicious blend of espionage, stylish costumes, vacation-worthy European trysts, sexual tension via continental pas de deux, and acclaimed thespian Fiona Shaw saying very silly things while very deadpan."
It's surely redefining what hit-television looks and feels like, so make sure you catch the premiere, available on Bravo, Google Play or the App Store.