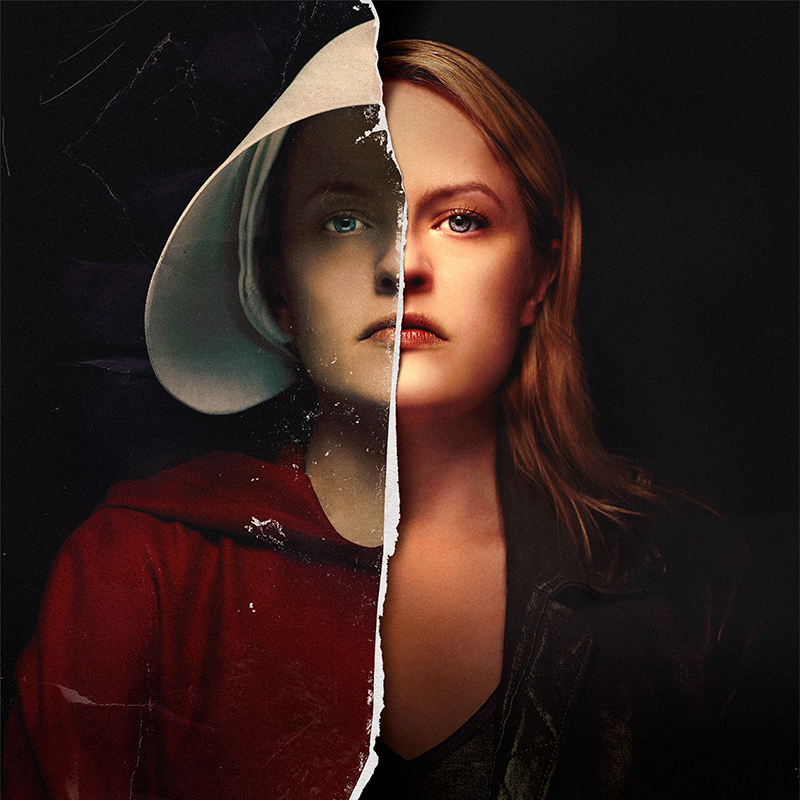 In anticipation of tonight's Emmys, our Culture Editors have chosen a nominee they believe is worthy of your attention. Beware: Spoilers ahead!
The Handmaid's Tale brings dystopia to a whole new level of gruesome. With weekly assault, murder and abuse, The Handmaid's Tale is hard to watch — but you won't be able to look away.
Based on Canadian author Margaret Atwood's book of the same name, the show follows the story of June Osborne in a dystopian version of America called Gilead. The nation has been taken over by a hyper-religious totalitarian regime, and the few remaining fertile women are forced to become handmaid's, or child-bearing servants, for powerful families that are unable to conceive. The show follows June, who is referred to as Offred in her servitude, and the other handmaid's as they navigate and fight against this new patriarchal regime.
The Handmaid's Tale tells the story of extreme patriarchal oppression through a production team and cast of women. The popularity of the show is telling of the kind of content people want to watch. However, the team spares no gruesome details:the relentless nature of the show is meticulous and there is an immense attention to detail. The brutality of the show makes it more believable.
The second season aired this April on Hulu. The show has since been nominated for twenty Emmy awards this year, and won eight in the 2017 Emmys as a new series.
Although Joseph Fiennes is nominated for Best Supporting Actor for his role as the predatory Commander Fred Waterford, there is a strong focus this season on the women in Gilead. The spotlight is on how these women interact as they try to find their places in this warped patriarchy.
Alexis Bledel, Yvonne Strahovski and previous Emmy winner in this category Ann Dowd have all been nominated for the Best Supporting Actress in a Drama Series for their roles as Ofglen, Serena Joy and Aunt Lydia respectively. Aunt Lydia and Serena present chilling representations of women upholding the dominating society that keeps Offred in savage captivity.
This season, Elisabeth Moss brings a dichotomy the character, separating the roles of June and Offred. It's almost as if she's playing two different women. Moss begins the season with a new declaration of selfhood: she bloodily tears the tracker from her ear and burns her red robes as she escapes her captors — nearly. There is more at stake for June (or Offred?) this season as she is pregnant. This means even more eyes are on her than usual, even as she promises to her unborn child she won't be born in Gilead.
Her new situation also means that her actions are met with more consequences to "protect the child." June succumbs to the regime and becomes compliant, which is off-putting to both the audience and Mrs. Waterford (Serena), the wife she serves. Again and again, we watch Moss broken by the system and sink into the wispy Offred persona, only to reclaim her strength and resistance to reinstate her individuality as June.
Strahovski, playing Serena, broke out of her role as one of the wives this season as she brings a sense of empathy to even her most brutal actions — like threatening June's daughter born before the regime began in hopes of securing the future of the unborn child. This season shows Serena punished by the government she helped to build; in turn, she aids June as she once again attempts to escape.
Although the show brings striking commentary on modern day events through stunning cinematography and symbolism, some fans did not feel the finale lived up to the rest of the season.
Spoiler alert: in what appears to be simply a set up for future seasons, June goes against what she has longed for all season and turns away from her escape out of Gilead. The final scene shows June give her newborn baby to an escaping handmaid, before she turns dramatically to the camera. June has become emboldened with revenge, and perhaps guilt about leaving her eldest daughter behind, and remains in Gilead. Although a fittingly dramatic ending, this decision also brings an overused hero narrative into a series applauded for its originality.
After winning eight Emmys for their first season, The Handmaid's Tale has daunting expectations this year. With a compelling second season, Handmaid's is sure to bring home another round of wins — under his eye.