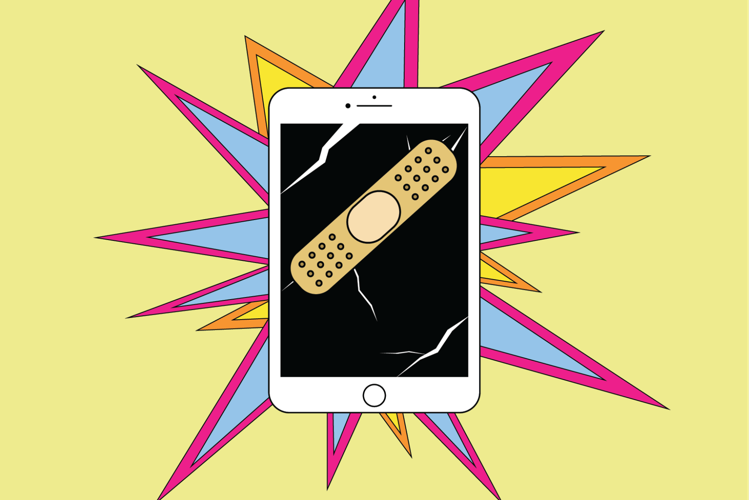 It's an all too common sight to see phones being thrown away simply because of a cracked screen, a dead battery or even the release of a newer model. Not only are all of these problems usually an easy fix, but there are also a myriad of options for recycling unwanted devices, rather than simply discarding them.
Once phones reach a landfill, the chemicals associated with the phone's battery and its other components can become leachate and contaminate the groundwater.
"People cannot just simply throw away their phones in an open area, because when the rain comes, water is the universal solvent. It can dissolve so many chemicals and move with it further into the water," says Shirin Bahrami, a civil and environmental engineering professor at Western University, "which is hazardous for the aquatic life and hazardous for humans, because gradually, we drink that water."
Bahrami explains that simply placing unwanted cell phones in the garbage can be detrimental to the environment. She points out that phones, while largely composed of many substances and chemicals, also possess various heavy metals that are harmful biologically.
Every time a phone is incorrectly disposed of, the risk of contamination increases. Bahrami instead recommends that consumers take their unwanted phones to third-party electronic recycling services, such as Best Buy, and have them properly dispose of the device.
Another method
Alternatively, the most sustainable method is to not dispose of them at all. Minor phone damage can be repaired by qualified cell phone repair technicians, and students should always weigh these options first. In most cases, these repairs run significantly cheaper than the cost of a new phone.
However, some students on campus are seeking to provide an even easier method of cell phone repair. The Western student-run startup Auxe seeks to relieve problems they describe as too common when seeking repairs, including long wait times and high prices. The tech company was founded in 2018 and plans to tackle these problems without compromising the quality of a repair.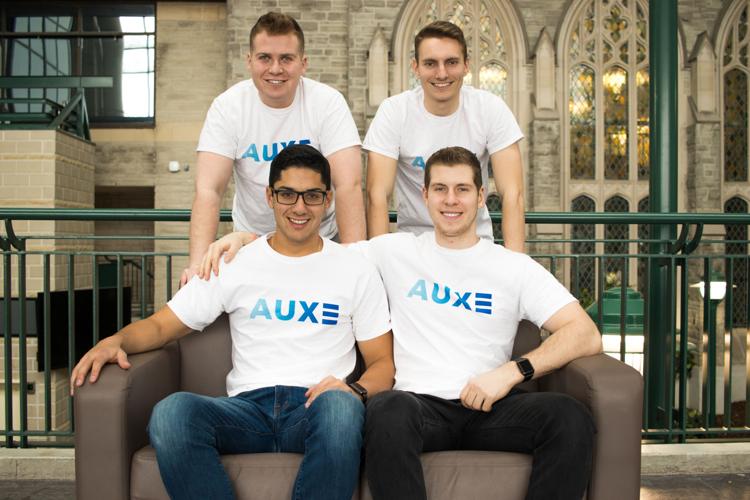 "Students are in the unique position where they're very broke and very busy, so our service is cheaper than our competitors, and we come to you," says Josh Lehman, one of the company's co-founders. "So if you're at Weldon studying and grinding, and you don't want to be disrupted, we'll come to you and do the repair on site and give your phone back in 20 minutes to half an hour."
This service sets Auxe apart from their competitors; their hope is that this kind of personal client-technician relationship will incentivize consumers to repair their phones, rather than throwing them away.
In fact, one of their biggest inspirations for starting the company was the current practice by many phone repair services of up-charging the price for a repair, which often deters people from repairing their phone or causes them to discard it all together. Auxe claims their competitive pricing is about two times lower than their competitors for comparable services.
Auxe currently only repairs Apple iPhones, but they're hoping to expand to other devices, such as televisions, laptops and eventually "anything with an 'on' button."
"We eventually plan on being all across Canada, doing thousands of phones every week. High volume, low margin," says Mike Manning, one of the co-founders of Auxe.
Auxe also engages in the practice of recycling defunct technology. When customers bring their broken phone for repair, Auxe will repair the phone and send the broken parts to refurbishers for recycling.
There are so many options on what can be done with an unwanted phone. Repairing, recycling, gifting and outright selling are all viable options for your phone. With so many possible fates for your phone, don't let the landfill be one of them.