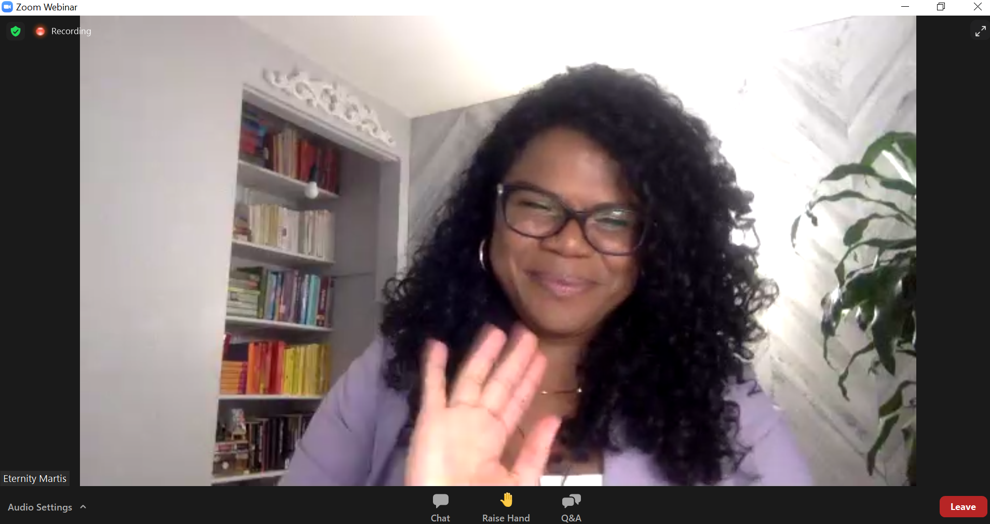 Eternity Martis took the Zoom webinar stage Monday evening to speak to her experiences on a predominantly white Western campus when she was an undergraduate student. 
Martis is an award-winning author, editor and journalist. Her memoir, They Said This Would Be Fun: Race, Campus Life, and Growing Up, was released in March 2020, coinciding with the Black Lives Matter movement's fever pitch and Western University's Anti-Racism Working Group's final report, forcing the university to reckon with its racial history.
Nicole Kaniki, a special advisor on anti-racism to Western's president moderated the event hosted by the Faculty of Arts & Humanities with the department of English and writing studies, and the department of gender, sexuality and women's studies.
In her first year at Western, Martis said she only saw a handful of Black people — it was clearly a community where white was the default.
She was warned of London's racism by friends and family alike, but waived these worries away.
"I was ready for a new adventure," she recalled.
Fast-forward, and these concerns would mount to define her post-secondary experience.
"What teenager tries to investigate how racist their university is?" Eternity told the audience.
She went on to mention in the time she attended school, not many years ago, information about racism in post-secondary institutions was not available, even if she was curious.
"Perpetuating racism doesn't just cause offence: it robs young, bright-eyed students of their university experience," she said.
In light of her experiences, Martis refused to sugar coat the issue.
"Worse, we become jaded adults who either repress these experiences or continue to manifest trauma in our bodies."
Martis called on university administrations to implement zero-tolerance policies and require courses that delve into history outside of Eurocentrism and that are instructed by more ethnically-diverse, tenured professors.
When asked about what professors can do to create safe spaces in a classroom, Martis emphasized the need for decolonializing readings and establishing rules about what is and what is not permitted in the classroom.
In order for Western to move forward, students and administration need to address the failures and traumas of the past — as Eternity said her experience was not an exception, but a reality for many. Martis' testimony pokes holes in the idea that universities are supposed to be progressive institutions and pushes for the campus community to break down historical biases.