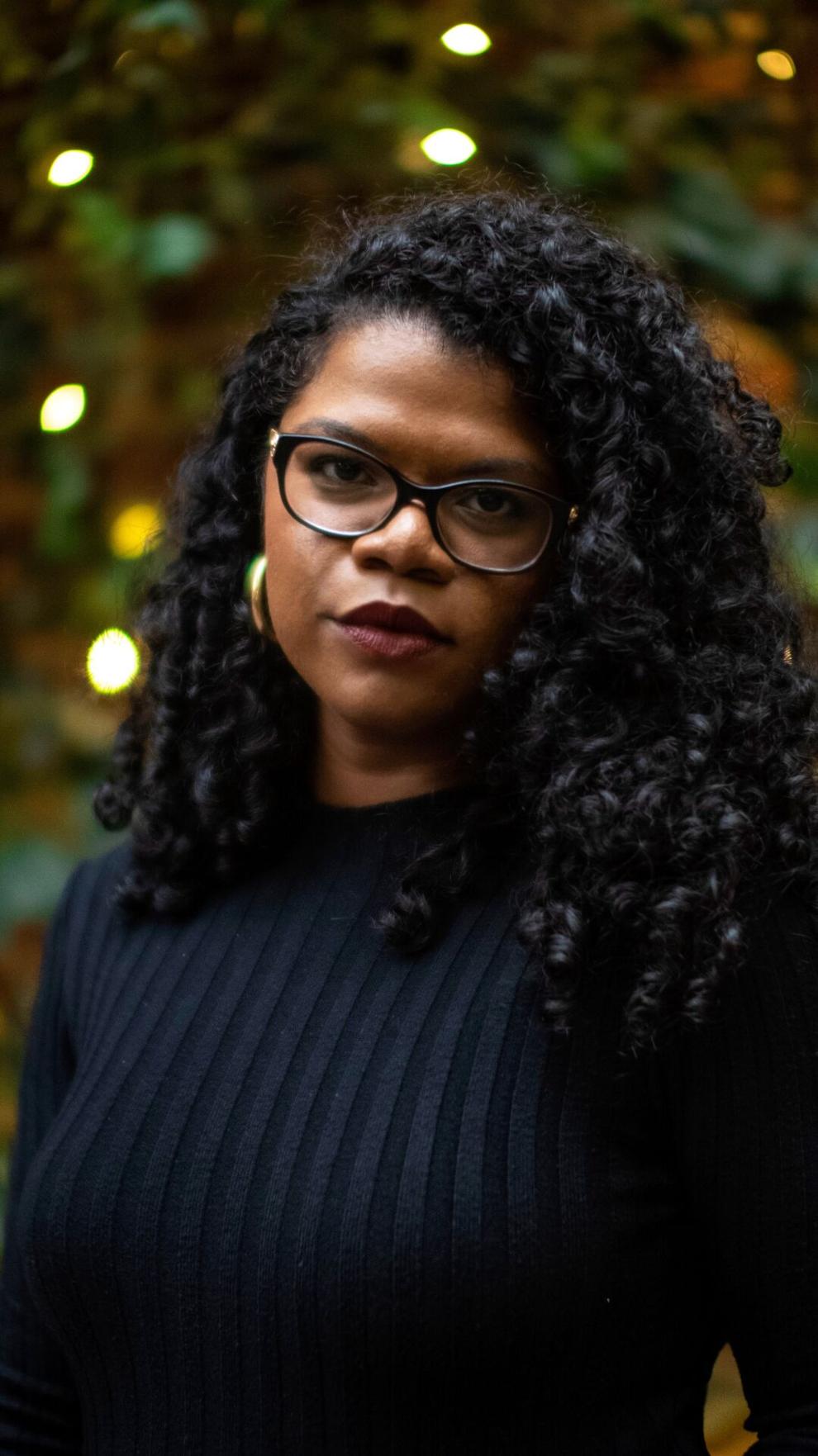 Following the overnight success of her memoir They Said This Would be Fun: Race, Campus Life and Growing Up, Western alumna Eternity Martis signed with Temple Street and Boat Rocker Media for a screen adaptation of the best-selling story.
"I'm so excited," Martis says. "You expect, with a memoir and as a woman of colour writing about race, gender and discrimination, that it's going to be all negative, and that's what I was prepared for, but it was the complete opposite."
Now one of Indigo's top books of 2020and with hundreds of positive reviews on GoodReads, the memoir has landed on syllabi across the country.
"When you're writing a book, and you don't even have a publisher, you just have this idea and you just have this faith that you hope that it'll resonate with people," explains Martis. "Just knowing all the fussing and fretting about whether people will resonate with it, whether people will actually pick up this book, paid off in important ways."
The memoir resonated with a lot of people of colour at predominantly white institutions like Western University, Martis says, with many claiming that Martis' experience was exactly like theirs.
"One thing that really shocked me was that a lot of people said 'this happened to me, but I never really thought about it, and it wasn't until I read your book that I could process what was going on,'" Martis says. "When you're in that environment, you don't really think about what's going on, and then you become an adult. I think the book was a way for people to recognize that what happened wasn't okay, but they had just let it go because it's what you do to survive."
While it's unclear whether the adaption will be for the silver or small screen, Martis hopes that it will be comedic while still tackling some of the novel's most important events.
"I had always hoped that it would turn into a series and when I was writing the book I wrote it very cinematically," Martis explains. "[I want to see scenes like] the blackface party; not just because of the way it was described, but because we don't see a lot of that on TV. I would also like to see the last scene with the play because of the bringing together of Black women, of sisterhood, after four tumultuous years of university."
Martis had the support of her friends and family through the entire process. She even heard from one of the exes she wrote about, Nathan, who asked if he could use her description of him — "a cross between Malcolm X and The Weeknd" —  in his Tinder profile.
"Before I published the book, I actually had a conversation with him and told him that 'this is happening, and you weren't a very good person, and I'm going to write it that way' and he was totally fine with it," Martis says. "But to see him say that when he read it, instead of saying 'you're right, I messed up,' he says 'can I use this as my Tinder profile?,' I think that speaks to the culture of the book in the ways that we see one another, even in casual relationships."
As for the future, besides juggling screen deals and her new job as a professor at Ryerson University's School of Journalism, Martis is developing her second novel, which she believes will be fiction. For now, she is incredibly grateful for all the positivity and is thrilled to start the process of adapting her memoir.
"To know that they were other people out there who saw the potential for it to be put onto a screen was really exciting," Martis says. "I still have a hard time wrapping my head around it."